A Taste of Gables: Ichimi Ramen Bar
Location: 2330 Salzedo Street
Our Rating: A+
Located just off Miracle Mile, Ichimi Ramen Bar has a relaxed atmosphere perfect for anyone looking to grab lunch and enjoy some peace and quiet. Rather than sticking to the more common sushi, this Japanese restaurant presents a unique view of East Asian gastronomy, offering a variety of mouth-watering dishes.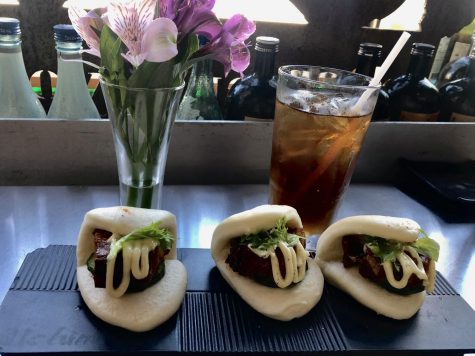 This restaurant's main attraction is its diverse array of ramen. Ichimi allows customers to build their own ramen dish and provides a wide selection, including vegetarian options and spicy toppings to decide on.
Patrons choose between two types of noodles: thin noodles homemade in the restaurant or egg noodles imported all the way from Japan. They are provided options for several types of broths. For example, the Ichimi Ramen is a customer favorite, earning its spot as the restaurant's name. This dish includes a base of tonkatsu soup and is infused with the restaurant's secret blended soy sauce, scallions, Kikurage mushrooms, a boiled egg, bean sprouts and bamboo shoots.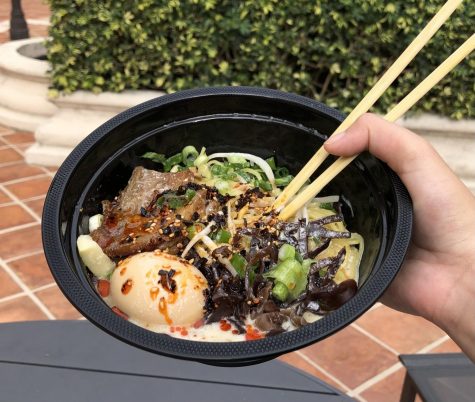 Customers are given the choice of adding pork to their dish. Chili oil is added as a finishing touch to provide an extra kick with the sensation of spice, one that is not to be taken lightly by those with sensitive palates. The pork belly addition nicely contrasts the powerful punch that the chili packs with its sweetness, and the vegetables included in the broth add texture by creating a crunchiness once consumers take their first bite.
"I've never heard of Ichimi, so I'm not sure what it is like. I would be willing to try it and see if it's good though," junior Filippo Grassi said.
Ramen is not the only thing served at Ichimi. An array of appetizers such as edamame, scallion pancakes, spiced duck wings, crab cakes, oyster omelets and more can be seen as one peruses through the menu. The takoyaki or "octopus balls" are fried snacks of molded tempura scraps, ginger and green onion. They are the perfect precursor to a filling meal, as the $6.80 dish constitutes six bite-sized balls of flavor.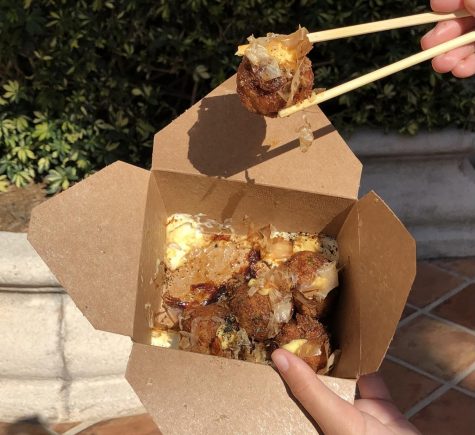 As for entrees, rice bowls, gyoza — which are similar to dumplings — and bao, which is leavened dough filled with a meat of choice are some of the other delicious plates available. The flavorful pork belly bao, for example, combines sweet and juicy pork, cucumber and lettuce with a tasty mayonnaise all in a soft bao bun. The meal includes three of these buns to make for the perfect airy yet filling meal.
"I really like Ichimi because it offers a variety of East and Southeast Asian food like gyoza, bao, ramen and Izakaya that you really can't find anywhere else in Miami. It's really hard for me to find good authentic Asian restaurants so I was stoked when Ichimi opened because I could go with my family for a nice (and cheap) meal, since most of the other Asian restaurants in Miami are outrageously expensive," junior Benjamin Pla said.
Inside the restaurant, an eye-catching mural covers the wall and dim lighting contributes to the laid back atmosphere. The front windowsill is lined with colorful glass bottles that once held drinks imported from Japan, and bright flowers are set in vibrantly hued vases on each table.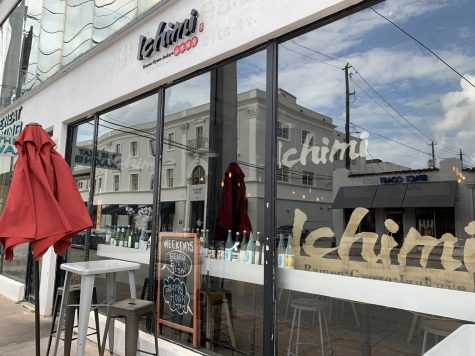 If customers do not feel comfortable eating in an enclosed area, they can always take advantage of the outdoor seating. High tables stand in front of the wall-length window, allowing a view into the homey interior of the establishment while providing the comfort and safety of distance from others. Downtown Coral Gables scenery can be readily viewed from this position, as Miracle Mile is just down the street. Another option is the convenient take-out, which is ready quickly with meals being served within around ten minutes of ordering.
Ichimi's only downside would be the cost; quality ramen does tend to be somewhat costly. However, the delicious meal, excellent service and overall positive experience of eating at Ichimi is well worth the price.
Leave a Comment
Your donation will support the student journalists of Coral Gables Senior High School. Your contribution will help us cover our annual website hosting costs.
About the Contributors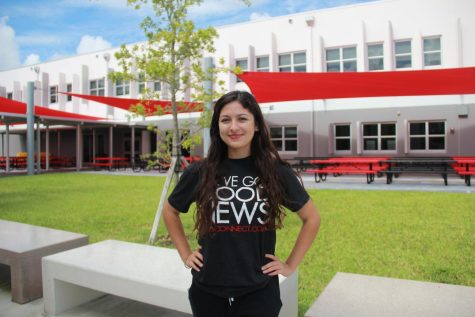 Sofia Cruz, Co-Editor-in-Chief
A rising senior in the International Baccalaureate program, Sofia Cruz is eager to start her fourth and final year as a member of CavsConnect. Returning...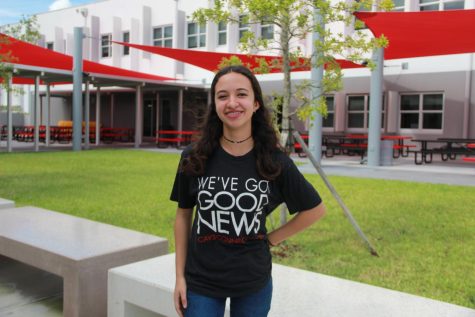 Isabel Donner, CavsConnect Copy Editor
Isabel Donner is a senior in the International Baccalaureate program, closing off her last year at Coral Gables Senior High as a copy editor for CavsConnect....