xXx: The Return of Xander Cage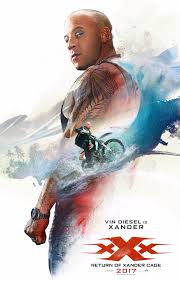 Release Date: Jan. 20, 2017
MPAA Rating: PG-13
Director: Daniel John (D. J.) Caruso
Writing Credits: F. Scott Frazier
Stars: Vin Diesel, Donnie Yen, Deepika Padukone, Kris Wu, Ruby Rose, Tony Jaa, Nina Dobrev, Toni Collette, Ice Cube, Samuel L. Jackson
Our Rating: A-
In the third installment of the xXx franchise, Xander Cage secretly returns after being presumed dead. In the film, he has to hurry to recover a weapon known as "Pandora's Box". Xander recruits some help and finds himself inside a deadly conspiracy involving the high-level politicians. xXx is not the best movie of the year but it sure is worth watching.
"It was a fun movie, it was crazy at times but I enjoyed it," sophomore Kevin Sanchez said.
Vin Diesel plays the role of a tattooed, muscle-bound extreme, athlete that is called into action by a federal agent. Xander is designed to fit Diesel's qualities which actually ends up taking away from the plot and the character. Samuel L. Jackson also portrays his character as the humorless NSA Agent, Augustus Eugene Gibbons. Some of the big names that were casted for cameos, including Ice Cube and soccer star, Neymar, have short appearances.
"It wasn't the best movie I've ever seen but it was alright," sophomore Julius Telleria said.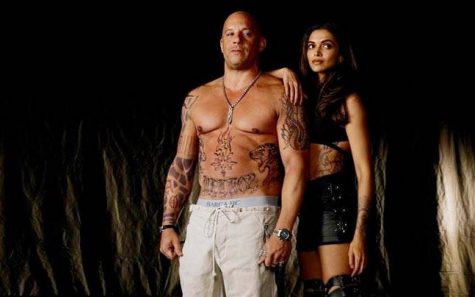 Though the cast did a great job, the movie wasn't without its flaws. The plot and screenplay are not the best, and figuring out what will happen at the end of the movie is no hard task as it is very predictable. Furthermore, the first 60 minutes of the movie is a little bit of a mess which makes it hard to follow. It gets better in the second half of the film where Diesel loses his cool-action vibe that he gives off as he and his crew perform all sorts of Daredevil stunts.
While the plot and screenplay was not very original and was easily predicted, the movie still proved to be entertaining. xXx: The Return of Xander Cage is not the best movie but it did prove to be somewhat of a guilty pleasure.