Do Veterans Belong in Classrooms? Florida Governor Ron DeSantis Says Yes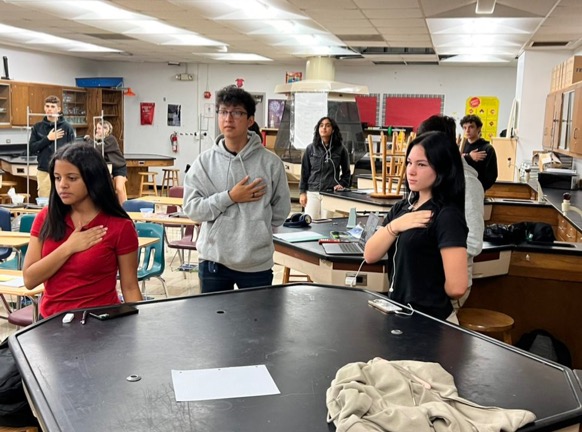 While most school districts reopened their doors this month, the United States faces a nationwide crisis as states struggle to supply and retain their teachers during growing shortages. In response to the ever-increasing effort to hire teachers across the U.S., Florida Governor Ron DeSantis signed multiple bills on June 9, aiding veterans in finding jobs, which include becoming an educator.
Introduced by the Florida Senate on Jan. 11, 2022, Senate Bill 896 allows veterans to apply for a five-year certificate while they finish their bachelor's degree. They must acquire 60 college credits, achieve a 2.5 grade point average and pass a Florida subject exam. The certificate cannot be renewed and it does not pass on to family members.
Veterans who successfully pass all criteria can become class mentors for two years. The Senate passed the bill with a vote of 39-0, with the House giving 111-0, with no spokespeople proposing to amend the bill on the floor.
"I think it's disappointing that not a single person decided to speak up against this bill at all just to secure their spot in Florida Legislation by their political faction," junior Marla Aman said.
Should Retired Military Veterans Teach in Classrooms?
Sorry, there was an error loading this poll.
The Florida Department of Education supported the movement with Commissioner of Education Manny Diaz Jr. stating, "We are proud to have qualified and knowledgable veterans in the classroom, which will increase the value of a student's education." Tom Grady, the State Board of Education Chairman, also noted that these measures would help kids learn from the real-world experience of Florida's retired veterans and first responders.
"It's unjust that veterans are getting college credits just because they served in the military. Don't get me wrong, I appreciate people who served for this country, but I don't see that as a valid excuse to be treated higher than others who are looking to pursue their career and are working hard," sophomore Janice Mariadaga.
This effort comes as the FLDOE adopted amendments to the Florida Administrative Code to benefit educational and professional opportunities for veterans and active service members on Aug. 18. These actions will enable veterans to gain college credits for military and post-secondary education experience.
"They chose to go to the military, and we chose to go to school, and now we're rewarding veterans by letting them teach our youth? Like, I'm not demanding service, but we paid for college. They got paid and earned benefits while they were in the army, while we have to go four years in college just to be considered to get a waiver to teach," Mr. Miller said.
In Florida, we believe veterans have a wealth of knowledge and experience they can bring to the classroom, so we created a new program to help veterans become teachers.

We stand by our veterans and want them in our classrooms. pic.twitter.com/PlDIb3lz8w

— Ron DeSantis (@GovRonDeSantis) August 11, 2022
While this new law will aid multiple retired veterans in turning to a new leaf, some teacher unions across the state have come out against this approach. Anna Fusco, president of the Broward Teachers Union and Karla Hernandez-Mats, president of the United Teachers of Dade, argue that the policy would harm children who would be miseducated by retired citizens, unqualified to teach.
"The fact that Florida is already one of the most underpaid states across the U.S. is wrong, but what I feel is worse is how they would prefer to pay military veterans to teach a class with no degree in a subject and take salaries, while it could have been better to use that money towards schools," sophomore Katherine Barboza said.
While these new rules will grow Florida's education workforce across the state as intended, Senate Bill 896 will allow veterans to become licensed teachers with the equivalency of two years of college and without a degree. Though Florida ranks low compared to other states like New York and California in paying their teachers, there is no statement of possible higher salaries to encourage teachers.
Leave a Comment
Your donation will support the student journalists of Coral Gables Senior High School. Your contribution will help us cover our annual website hosting costs.
About the Contributor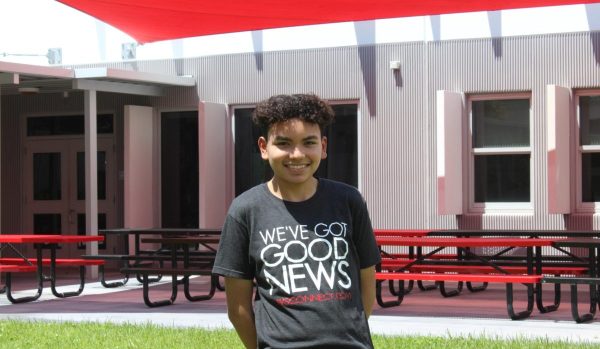 Aaron Rojas, CavsConnect Faces of Gables Editor
Entering his third year in CavsConnect, Aaron Rojas is the newest editor on the team for Faces of Gables. As he enters the ranks of rising juniors in the...