Little Cavaliers Celebrate Halloween and Spirit Week Trough the Halls of Gables
School spirit is always found in Gables' halls, even from the Little Cavaliers, members of the on-campus preschool that hosts children from eighteen months to five years of age to be taught by current high school students and adult teachers. Thanks to the hard work and dedication of students and the preschool staff, the Little Cavaliers participated in a variety of fun activities during the month of October, including dress-up days and trick-or-treating around school.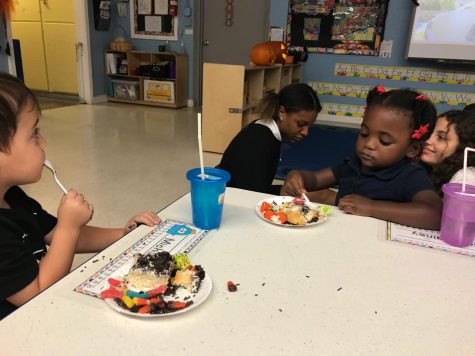 Spirit week was held during the third week of October, where the Little Cavaliers dressed up each day to fit the daily themes of Western Day, Pajama Day, Superhero Day and Sports Day.
Throughout the week, the high school students set up a variety of activities, including photoshoots and fashion shows. The students and staff even set up a hay station in which the young children posed and took fun pictures for their families.
The Child Care students and the children also carved pumpkins together in order to celebrate the spooky spirit. The students enjoyed spending time with the children, and they especially loved watching them have fun.
"Watching their little smiles was the best thing ever. Knowing that we set up all of this in order for them to have a great time makes me extremely happy. Like I said, their happiness brings me joy not only as a person but as a future educator," sophomore Katherine Sanchez said.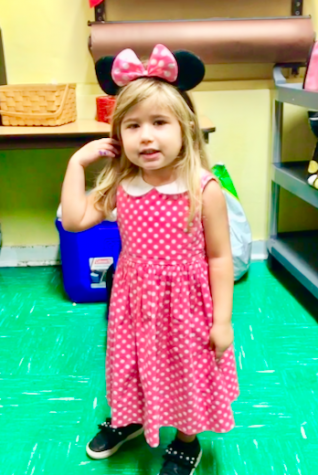 Later on, Key Club hopped in to help and spent an afternoon creating spooky baskets for the Little Cavaliers. They added a mix of the children's favorite candy and spent one of their afternoons creating fun baskets. This helped the Child Care students in their journey to creating a spectacular trick or treating experience for the children in Gables' halls.
"I think it's great that kids have a safe place to have fun with their friends. I went trick or treating with my son and I enjoyed watching his little smile when he said the words trick or treat. As a parent of a little cavalier, I find that these activities help the kids socialize at an early age," said teacher and parent Yvette Camacho.
After Spirit Week, the students and staff planned out a trick or treating activity in which more than one hundred teachers participated. The children came dressed in their  Halloween Costumes and were joined by their parents and childcare students as they walked through the school's halls trick or treating for delicious candy. This helped create a welcoming bonding opportunity for the Child Care students, the children and their parents.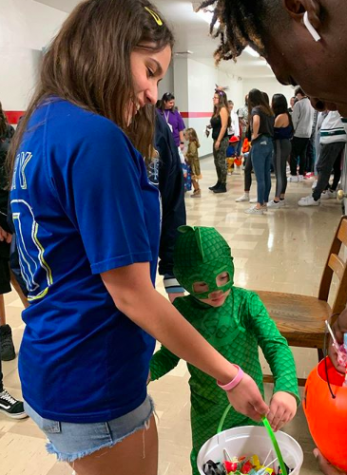 "Students love planning for these events, and they also love doing them. We are trying to get them to become educators and love what they do,"  Child Care teacher Ms. Cassie said.
As the Child Care students and staff continue planning for future events, they aim to create memorable experiences for the daycare students and bond together not as teachers and students but as a big Cavalier family.