CAF&DM Summer Kickoff
The time has come when summer dwindles down to a bittersweet end and the students of Coral Gables Senior High's publications return to school to commence their work for the upcoming year. Students from TV Production, Highlights, Catharsis, Yearbook, and CavsConnect meet with their respective sponsors and editors in order to plan out the year. New and returning staff are welcomed by their team as they undergo multiple activities and bonding exercises to limit any nerves that may present themselves. Each publication has their own topics of discussion and lessons for their incoming staff the weeks prior to the commencement of the school year.
The Yearbook staff begins their week with a "series of discussions involving lessons on how to write captions for their pictures, interview students, and staff, write stories and participate in simulations on how to interview by practicing with each other and other students during production week," said senior Marissa Singer, Assistant Editor-in-Chief. This is an important aspect of Yearbook as most of their work revolves around interviewing.
TV Production is also working with their new and returning staff, mainly teaching them the basics of filmography and photography. Sophomore news anchor Julianna Goldfarb says, "working with the new staff has been fun and eye-opening as to how last year I, too, was coming into Gables and into such a great production. I can clearly see how excited they are to be in TV Pro and that makes me work even harder to show them the ropes of video editing and reporting. We have been filming, editing and practicing for the new segments to be in use for the upcoming school year. Training anchors has been my favorite part of the week."
Catharsis, the school's literary magazine can, too, be found roaming the halls during the week. As said by Managing Editor Orlando Montejo, "Catharsis right now is teaching the new staff the ropes, what to do and mostly preparing them and the classroom. We want them to have the best environment they can. Right now we are doing bonding activities so that they know each other and hopefully their productivity goes through the roof."
Unlike the other publications, Highlights was hard at work, returning to school a week earlier than the others. Splitting their time between teaching new staff members the do's and don'ts and working on their first issue for the 2017-2018 school year, the news magazine worked tirelessly this summer. As said by Junior Staff Writer Alfredo Wolfermann, "Highlights summer production was a lot of fun this year. We started off by getting to know each other better by participating in class icebreakers, specifically name games, and then transitioned into story writing and working with the editors. By the end of the second week, we had finished our first issue, an exciting moment for the club."
As the week came to an end, the staff members began to anticipate what will come the following week when their skills are put to the test. Luckily, they've had a week or two in advance to prepare.
About the Contributors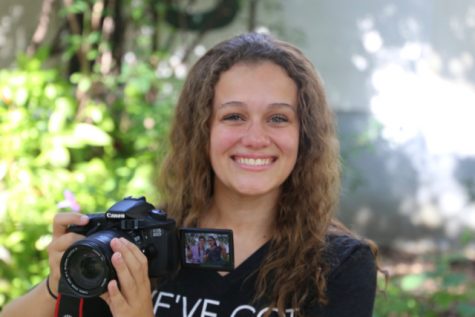 Cameryn Padron, Multimedia Editor
Cameryn Padron is a senior in the IB program. Cameryn is starting her fourth year working for Cavsconnect and her second year as the new Multimedia editor....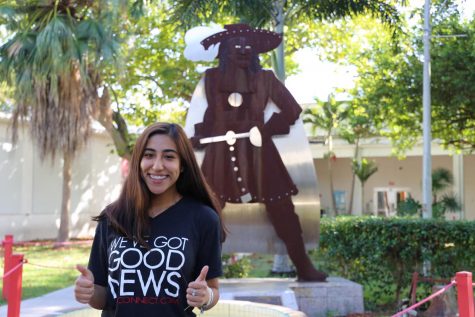 Jesse Zambrano, Spotlights Editor
Jesse Zambrano is a senior in the International Baccalaureate (IB) program. When she arrived to the US, it was clear to Zambrano how important it was to...