Clase de 2018 en GradBash
Seniors! Una de las actividades más esperadas por la clase 2018 sin duda alguna es GradBash, actividad en la que los seniors viajan a Orlando para así deleitarse con la belleza de los diferentes parques temáticos. Así pudieron disfrutar todos juntos en un viaje en que la diversión y la risa conducían en camino.
El día Jueves 8 de Marzo, fue el día destinado para emprender rumbo a Orlando. un total de 120 seniors participaron en el evento y fueron divididos en tres subgrupos, correspondientes a la guagua en la que iban a realizar el viaje. El grupo 1, estaba asesorado por  Ms Suarez, Mr Molina y Ms Zaldivar; el Grupo 2 por Ms Radcliff, Ms Monzon, Ms Driver y Ms Baez; y el grupo 3 por Mr Nelson, Ms Landsea y Ms Van Wyk. Así ya estando todo listo emprendieron el viaje que duraría hasta el Viernes 9 de el mismo mes.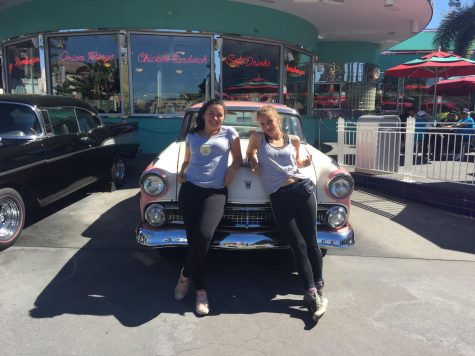 "El grupo de profesores de el que íbamos acompañados fue inigualable, nos brindaron apoyo y seguridad durante toda la trayectoria, sin ellos el viaje no hubiese sido lo mismo,"dijo senior María Kabbabe.
El viaje fue increíble, los senior pudieron disfrutar de Magic Kingdom, Islands of Adventure y Universal Studios con emoción.
"Fue un viaje inolvidable entre amigos y compañeros, sin duda alguna la mejor experiencia de este año por ahora,"  así respondió el senior Pedro Torres cuando le preguntamos qué pensaba de el viaje.
Aquí una lista con los eventos y atracciones que causaron mayor sensación, entre todos los estudiantes en ambos parques.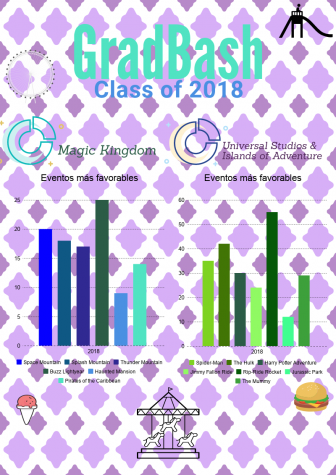 Esta experiencia que fue fenomenal no hubiera sido posible sin la Directora de Actividades de la Escuela, Ana Suarez, y nuestro director, Adolfo Costa, y todos los otros miembros de dirección y de profesores que aportaron su granito de arena para que esta actividad fuese posible; por lo que la clase de 2018 está más que agradecida por todos los buenos momentos y el apoyo brindado durante estos cuatro años.
About the Contributor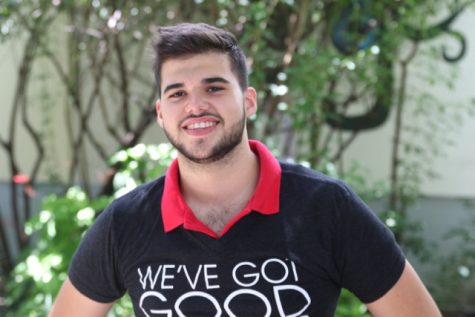 Orestes Garcia, Staff Writer
Orestes Garcia is a rising senior in the Health, Public Service and Law Academy at Coral Gables Senior High. Orestes is a humble and cooperative guy, who...