La amenaza del Ciclón Bomba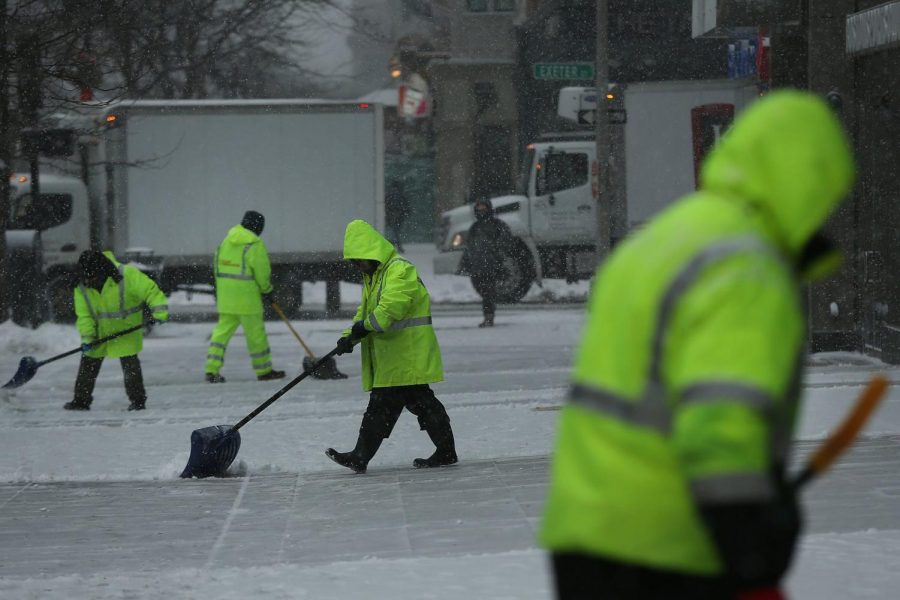 El llamado "ciclón bomba" ha causado múltiples problemas en los transportes y se han cancelado miles de vuelos en EE.UU. Dicho fenómeno se produce por rápida reducción de la presión atmosférica. También está asociado a vientos fuertes, nieve e incluso a extremas bajas temperaturas. El término "ciclón bomba" se refiere a una situación climatológica en la que se hace referencia a una enorme tormenta invernal formada en el océano en el litoral sureste de Estados Unidos.
Actualmente, la tormenta se encuentra frente a la costa de Florida y Georgia, y se abrió camino hasta la costa. Igualmente, la ciudad de Nueva York y Filadelfia están bajo un aviso de clima invernal. Mientras tanto, Boston está bajo un aviso tormenta de nieve que comienza al mismo tiempo. Mínimos récord en algunas regiones pueden ser destruidas en los próximos días por una cadena de patrones meteorológicos  golpearan la costa este de Estados Unidos. Un "ciclón bomba" ocurre cuando un ciclón, que es un sistema de tormenta giratoria bajo presión, experimenta una caída drástica en la presión atmosférica durante un período corto de tiempo. Este proceso se conoce como bombogenesis, una palabra de tiempo igualmente fresco.
La tormenta de invierno inusual ha llegado a partes de Florida, Georgia y Carolina del sur con hielo y nieve. Se intensificó explosivamente el miércoles por la noche convirtiéndose en una de las más fuertes tormentas de invierno de la costa del este en la historia moderna. Entre el miércoles y el jueves por la mañana, la tormenta se fortaleció a un ritmo sorprendente, superando los criterios meteorológicos para ser considerado un supuesto "ciclón de bomba". Una tormenta se clasifica como tal si la presión baja 24 milibares en 24 horas.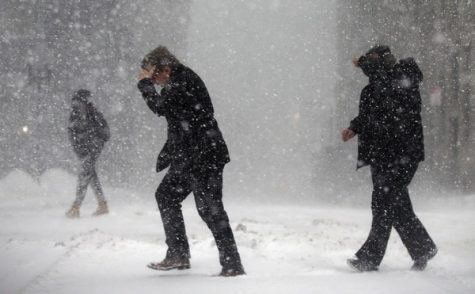 "El clima últimamente ha estado muy cambiante y se ha sentido el impacto incluso aqui en Miami," junior Paula Martinez dijo.
Unas brutales temperaturas frías ha impulsado advertencias de vientos fríos en Virginia a Vermont como una temperatura frígida que se predice que van rodear la costa este la mayoría de este fin de semana. CBS News ha confirmado que en todo el país por lo menos 22 personas han muerto desde la reciente explosión de clima invernal y las bajas temperaturas.
"He visto muchas imagenes de nieve en lugares donde no supuestamente no nieva y fue impactante, inclusivo en Florida se han dado varios casos," sophomore Luis Gonzalez dijo.
Estas temperaturas no se han dado en mucho tiempo y se espera que este tiempo la situación climatológica mejore.
About the Contributor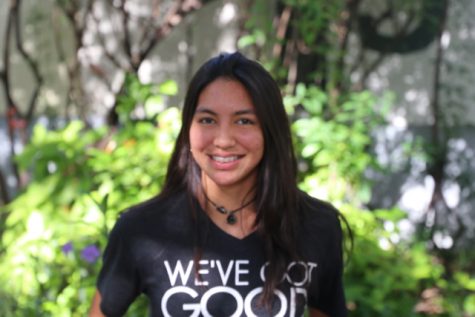 Paula Gonzalez, Staff Writer
Paula Gonzalez is a senior in the International Baccalaureate (IB) program at Coral Gables High School. Coming from Perú her sophomore year, she quickly...