Comienza nueva era de vuelos regulares comerciales entre Estados Unidos y Cuba
Hace solo unos días, reiniciaron los vuelos comerciales entre Estados Unidos y Cuba, después de 55 anos paralizados. El primer vuelo comercial regular lo realizo la aerolínea Jet Blue, desde Fort Lauderdale a la ciudad de Santa Clara, el 31 de agosto y una semana después continuo American Airlines desde el aeropuerto Internacional de Miami a los aeropuertos de Cienfuegos y Holguin, con turistas, periodistas y autoridades  y entre ellos el secretario de Transporte de Estados Unidos, Anthony Foxx, el cual fue el primero en descender del avión tras el primer aterrizaje de Jet Blue.
El primer vuelo regular estadounidense ha tocado territorio cubano después de que pasara un ano desde que el secretario de Estado norteamericano,John Kerry, viajara por primera vez a La Habana para reabrir la embajada estadounidense en la isla. Kerry se refirió a este hecho como otro paso adelante en la normalización de relaciones de los vuelos regulares comerciales interrumpidos desde 1961.
El vicepresidente de American Airlines en Miami, Ralph Lopez, planteo que ademas de estas ciudades también se realizaran otros vuelos a Camagüey, Santa Clara y Varadero. Según informo el Departamento de Trasporte estadounidense las aerolíneas como:American Airlines, Frontier Airlines,JetBlue ,Sun Country Airlines y SoutWest son  autorizadas hasta el momento para volar a Cuba. Ademas se pronostica un máximo de 110 vuelos diarios a la isla cubana.Los vuelos partirán desde Miami, Fort Lauderdale, Chicago, Minneapolis y Filadelfia y llegarán a las ciudades cubanas de Camagüey, Cayo Coco, Cayo Largo, Cienfuegos, Holguín, Manzanillo, Varadero, Santa Clara y Santiago de Cuba.
"Considero que estas nuevas regulaciones le darán esperanza a muchos cubanos que viven en el país de la Libertad", comento el estudiante de onceno grado Alejandro Hernandez.
Las leyes estadounidense todavía prohíben la mayoría de las visitas turísticas a Cuba, sin embargo, el Presidente Barack Obama ha autorizados excepciones para otros tipos de viajes, incluyendo visitas familiares, asuntos oficiales, periodismo y excursiones educativas.
Sin duda, esto es un gran acontecimiento político que permitirá el acercamiento educativo y comercial y paulatinamente turístico para todos los norteamericanos que tenían prohibido visitar la isla.
About the Writer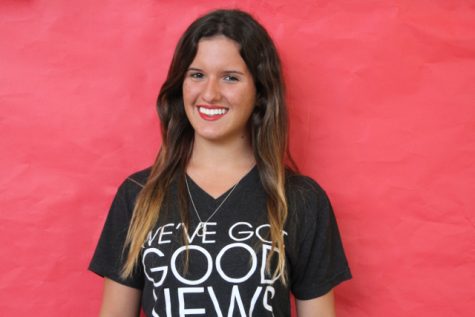 Claudia Gandara, Staff Writer
Claudia Gandara is a senior in the Business Management and Information Technology Academy. Since her transfer a year ago to Coral Gables Sr. High School,...