Friends of Gables High: A Helping Hand
Concrete floors and blackboard walls have surrounded the students of Coral Gables Senior High School for almost 71 years. Alumni, teachers and pupils throughout the decades have learned to love this second-home, nurturing its brick walls and caring for its veteran classrooms. Although these seemingly ancient buildings house thousands of memories and have been home to students of various demographics, it is quite evident that the school's physical appearance has aged along with its graduates. Friends of Gables High, a non-profit organization created to aid both the academic and aesthetic maintenance of Gables, has set out to restore the school to its original pristine condition and be a helping-hand for students and teachers in need of financial assistance.
Established only three years ago by former Gablette, cheerleader and 1979 alumna, June Morris, the organization is composed of alumni, parents of students and members of the Coral Gables community. The group sets out to maintain a high quality public school that lives up to its town's epithet; 'The City Beautiful.' Their belief that parents should have the ability to send their children to a safe and appealing school has been the catalyst for a generous grant program that has funded numerous projects and events.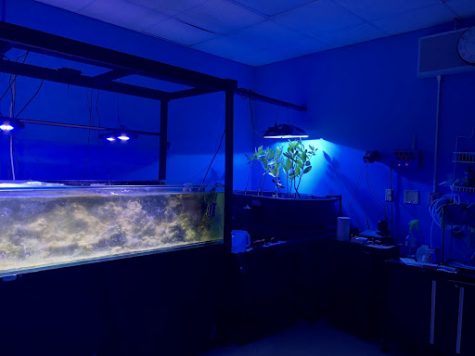 With over 30,000 dollars raised in grants, 80,000 dollars raised overall and over 10 Gables organizations funded, FOGH has made its mark on the home of the Cavaliers. Their grant program hopes to occupy the gap between Miami-Dade County Public School resources and the Parent Teacher Student Association's mini-grants that keep the school maintained. Its most significant project includes the school's renovation that is currently underway, of which they are a main campaigner. Because of FOGH's advocacy, Gables and MDCPS has raised the construction budget from 11 million dollars to an impressive 30 million dollars.
"This year, the number of board members nearly doubled. They are really partially responsible for the new building being built right outside today. Because they were being so involved and insistent that we got a new facility, it finally happened this past year," activities director and FOGH school representative, Ana Suarez, said.
The new building is the current talk of FOGH and students at Gables as the project is scheduled to be completed by the end of the 2020-2021 school year. Consisting of a new cafeteria and an outdoor pavilion surrounded with landscape, this modern site will allow students to better enjoy their high school experience. A massive art classroom, brand-new Gablette dance room and state-of-the-art ceramics room with up-to-date equipment are just a few of the recent additions to the school.
While the school's renovation has been the primary enterprise for the non-profit, their mini-grants have been advantageous in other regions. A high-tech coral lab, which was partly funded by FOGH, has given science teacher Mr. Molina and his students a chance to experiment with coral growth and underwater sea life. The lab is fully-student maintained and has given Cavaliers the opportunity to thrive in a unique learning environment. Other mini-grants FOGH has handed out have helped in buying new equipment for the Communication, Arts, Film and Digital Media academy such as professional cameras, funding for Gablettes competitions and donations to help the English Speakers of Other Languages department purchase books.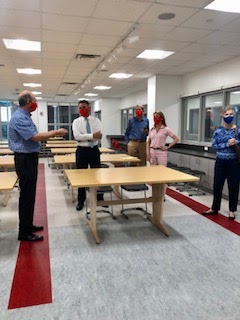 Another notable mini grant from FOGH went towards an experience for students, rather than school resources. At the start of 2020 when Ms. Lopez's business students could not cover the full costs of an educational senior trip to New York, FOGH stepped in to cover part of the expenses. With the help of FOGH, seniors from the Academy of Finance had a chance to visit the New York Stock Exchange, Klynveld Peat Marwick Goerdeler — one of the Big Four accounting organizations — and the National Academy of Finance headquarters. FOGH has aided in other events similar to these, often helping students who cannot afford the full expenses of a trip.
When asked what the future of Friends of Gables High and Gables look like, Alieda Martinez, mother of two Gables students and board member of FOGH responded with only one word, "amazing" As a supporter of Gables, she urges students and staff to show their Cavalier spirit and not be afraid to promote their school.
"Gables not only preps and sends students to Ivies and other top universities, but also 'boomerangs' and attracts many back as passionate, award-winning teachers. We know Gables also offers a myriad of specialized career opportunities through its finance academy, culinary program and other amazing subspecialties," Martinez said.
Though fairly young, Friends of Gables High has had a significant impact on the Gables community. Offering students many opportunities and helping the school keep its Cavalier charm has allowed Gables and its students to flourish.
If you are interested in contributing to Friends of Gables High, click here to access their donations page.