Things Get Stranger: Stranger Things 2
Release Date: October 27, 2017
Directors: Matt Duffer and Ross Duffer
Starring: Millie Bobby Brown (Eleven), Gaten Matarazzo (Dustin), Finn Wolfhard (Mike), Caleb McLaughlin (Lucas), Noah Schnapp (Will), Winona Ryder (Joyce), David Harbour (Hopper), Natalia Dyer (Nancy), Charlie Heaton (Jonathan), Joe Keery (Steve Harrington)
MPAA Rating: PG-13
Our Rating: A+
"Stranger Things 2" is like "Stranger Things" in that it's almost the same core cast, same inter-character relationships and squabbles, and a similar antagonist that once again threatens the cast (although this time all of humanity as well). The show manages to keep true to the core plot of the first season, leaving no weak spots where plot holes might be present. Also, it omits a few things purposefully to keep watchers hooked for the next season- a technique which it executes very well.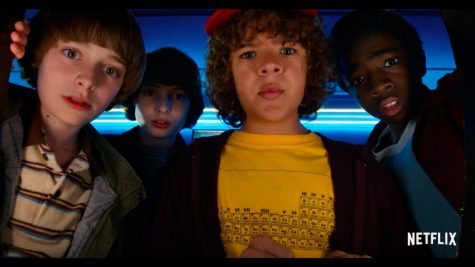 This season brings back the reminiscence of the 80s just like the first season, but in a more obvious and pleasing way, displaying things like the premiere of "The Terminator," starring Arnold Schwarznegger, and Reagan-Bush campaign lawn signs. The old-style scenery with the pastel colored wallpaper and complete absence of modern-day amenities add to the spooky, scary, setting the show exists in, which is unsurprisingly around Halloween. This eerie setting contributes to the show in a major way, as it implies that some of the "stranger" occurrences within the show could simply be mean pranks.
The show's first season had been the center of much attention, as it should have been. Even from an objective point of view, it was an incredible show. The first season won 5 Emmy awards and actress Winona Ryder was nominated for a Golden Globe for "Best Performance by an Actress in a Television Series – Drama." On the topic of Winona Ryder, her presence also contributes majorly to the show's mood and ability to connect so deeply with people's feelings for 80s nostalgia. Her roles in movies like "Beetlejuice" and "Edward Scissorhands," both made in the 80s, largely contributed to her becoming a cultural icon of that era. So, simply having her in a show set in the 80s makes it all the more realistic.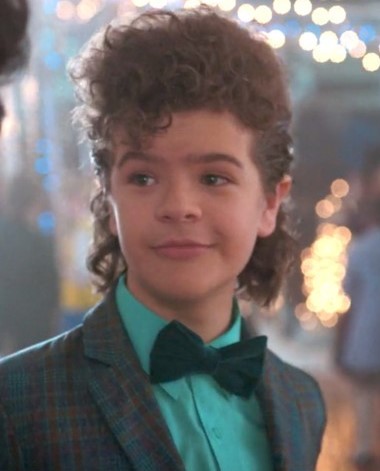 In the end, as with most shows, it is almost entirely up to the viewer to determine if they enjoyed a show, with a few exceptions (for example Parks and Recreation is just the best show ever to have existed), but Stranger Things 2 is more than likely to please, combining two of the most popular characteristics in television: horror (a fall staple) and the low-key wit we've come to expect from movies like "The Avengers." Overall, this show's second season was fantastic, or better yet, "totally tubular."
About the Contributor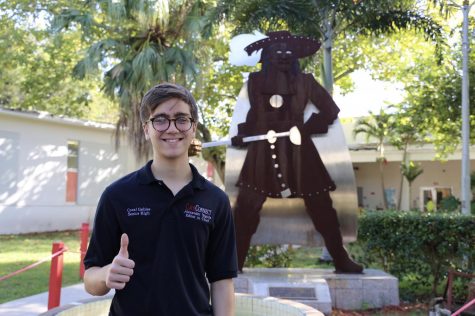 Alexander Yagoda, Co-Editor-in-Chief
Alexander Yagoda is a senior in the International Baccalaureate (IB) program at Coral Gables Senior High School and is excited to start his fourth year...