Miranda Sings: Haters Back Off!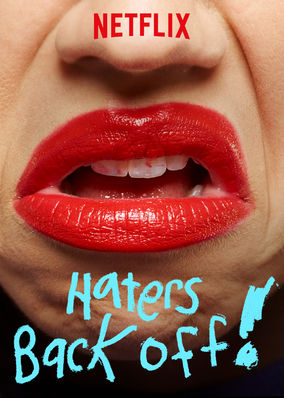 Our Rating: C+
When it comes to YouTubers, crossing platforms has always been risky business. Many have came out with their own books such as Hannah Hart's Buffering, Tyler Oakley's Binge, and Miranda Sing's very own Selp-Helf. With books, the audience is able get to know more about the lives of their favorite online stars by being able to see them through a new perspective. But this isn't the first time a youtube star debuts their own TV show. In 2015, fellow internet sensation Grace Helbig had a talk show On E!, The Grace Helbig Show. Failing to capture YouTube and T.V. audiences, the show got cancelled after its first season.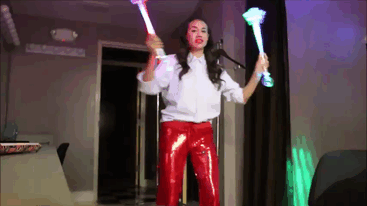 giphy.com
In Haters Back Off!, audiences are given a new perspective on Colleen Ballinger's iconic character, Miranda Sings. The show centers around Miranda and her road to fame from the first video she uploads to her first viral video. Giving an inside look at the absurd life that she lives, audiences follow Miranda's crazy family and misadventures as she journeys through her road to fame.
"I was scrolling through Netflix when I came across this show and I decided to give it a chance. I've seen Colleen Ballinger's videos and I've always thought she was funny so I thought her show would reflect that humor she brings to all her videos. Needless to say I was kind of disappointed after finishing the first episode," senior Gabriela Vega said.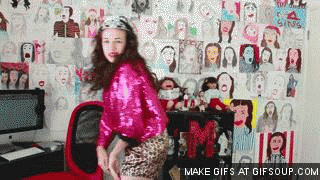 Besides the fact the show perfectly captures what many might think Miranda's family would be like in real life, Ballinger took a giant leap switching platforms and changing perspectives at the same time. Because of Miranda's main YouTube platform, audiences have mixed feelings about the show and the odd setting she's been placed in.
"I was actually looking froward to the release of the show. Watching the first episode I thought it was a little weird but decided to continue watching it. A few episodes in and I actually started to enjoy it, I started to realize that the weird funny jokes was what made the show unique," freshman Keara Turano said.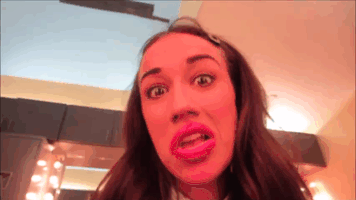 Many praise the social satire and love how they are able to see Miranda in a new light. Although, this show is not for everyone, it does have its funny and relatable moments. Even for those who are attempting to give the show a shot, they'll realize the lesson that it's trying to be delivered fairly quickly: even if people mock you, do what you love and pursue it with a passion and just tell the haters to back off.