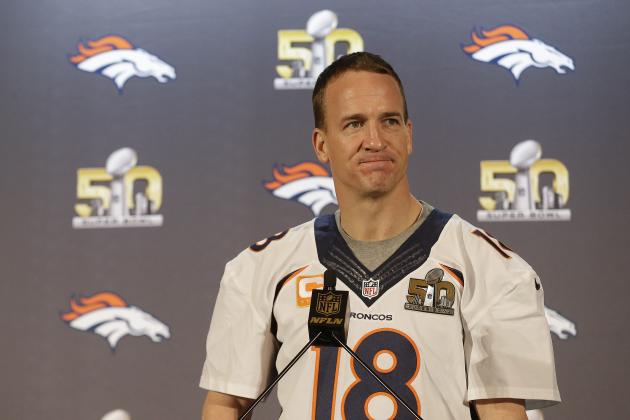 Manning Runs His Last Play
Peyton Manning retires after 18 season career
After 18 football seasons, five MVP awards and two Super Bowl championships, Denver Broncos quarterback Peyton Manning has retired. On March 7, Manning officially left the National Football League (NFL).
Manning started his retirement speech off talking about his first year playing football in the NFL. In his speech, Manning summarized his 18 seasons playing football and his career as a whole. Manning said he wasn't sure whether or not he wanted to be retiring until late this past week – once he made his final decision, he started by telling close family and friends, and then the press later.
"I think that it is very unfortunate that he is going into retirement. I don't think there's ever going to be another quarterback as good as him," junior Sabryna Gonzalez said.
Manning had started his career back in 1998 when he started to play for the Indianapolis Colts. After having to get neck and spinal surgery, Manning didn't play in the 2011 season. Once the Colts had to pick for the 2012 draft, they released him from his contract. That same year, Manning joined the Denver Broncos with a five year contract. After 14 years with the Colts and four years with the Broncos, Manning thanked both teams in his speech for the years they dedicated to him and vice versa.
Before retiring, Manning made sure to leave his mark in football history. He was the NFL's all time leader in passing touchdowns (with over 500 passes), passing yards (over 71,000 yards) and quarter back wins (over 830). Manning also made his mark with five American Football Conference West titles, 5o regular-season wins and two Super Bowl MVP recognitions. He also set the record in 2013 for passing over 5,400 yards and 55 touchdown passes.
Although it might have been Manning's last year as a football player, he had a great final year, ending with a Super Bowl win against the Carolina Panthers. It will be a great change for the Denver Broncos next year as we see who will replace the legendary quarterback. You can view Manning's retirement speech here.