Make the Most of Your Camping Experience
Out of all the things to do during break, camping isn't usually the first thing that comes into mind. It may seem daunting at first, but camping can actually be really easy and enjoyable with the proper planning and gear. Here are some important tips and tricks that will help those who want to reconnect with nature and to scratch off "camping" from their bucket lists.
"Camping is an amazing thing to connect with nature! Not having to worry about anything but just enjoying the moment! One piece of advice for someone who is interested in camping would be to check the weather and to make a list of all the necessary things for the trip and the night," senior Joshua Zambrano said.
Before anything else, make sure you know where you would like to go camping and to reserve a campsite in advance since it's never good to arrive to your favorite campground with all your gear only to find that there are no spaces available. One way to reserve a spot at most national or state parks in the United States is through Reserve America which allows you to check the availability of campsites during the time you plan on going camping. Some suggested campgrounds are: Mayaka River State Park, Highland Hammocks State Park, Bear Island Campground in the Big Cyprus, Flamingo Campground, and Baeya Honda State Park.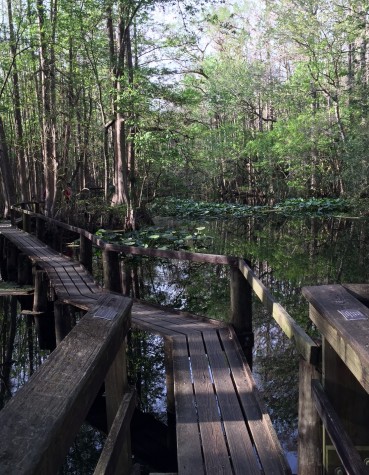 Major tip: In Florida, the summers can be brutal! That's why it's important to plan your camping trip during the cool winter months which is also our "dry" season, so rainy weather will be less likely to ruin your camping plans. It's also important to make sure you check the weather forecast ahead of time see if camping would be possible in the first place and so you could pack appropriately.
Another important factor to consider is whether to go "primitive" or "campground" camping. Primitive camping usually means that the campsite will have no utilities; it is the best and smelliest way to truly connect with nature. On the other hand, there is campground camping which means that the campsite would have utilities like electricity, running water, and most importantly bathrooms! For beginners, campground camping is the best way to go.
Something that could make a significant difference in your trip is having the correct gear. This means making sure that you have your necessities covered like:  tent, food, lighting, flashlights, lanterns, cooking utensils, sleeping gear like sleeping bags or inflatables mattresses, bug spray (trust me you'll especially need it in the summer time), sunscreen, firewood, toiletries, the appropriate footwear, and a first aid kit.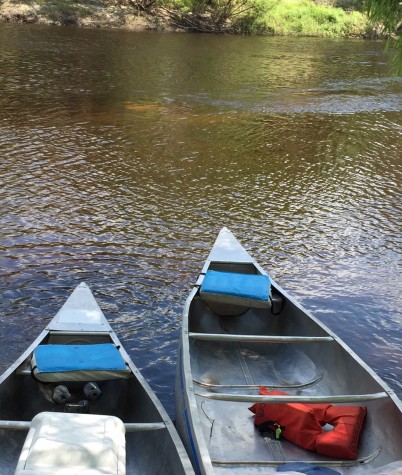 Major tip: Before going to sleep in your tent, always make sure that the rain-fly is installed in order to avoid waking up to a damp and clammy sleeping bag. This is especially important if you plan on going camping in the state of Florida. Putting a cheap blue tarp that is slightly smaller than the base of your tent underneath your tent prevent the footprint that is included with the tent from getting dirty.
A lot of people shy away from going camping because they believe they wouldn't have anything to do which is a false concern since there are endless activities to do when your camping; it all just depends on what gear you bring. Some popular activities include: biking, canoeing, kayaking, hiking, singing campfire songs, making s'mores, and animal watching.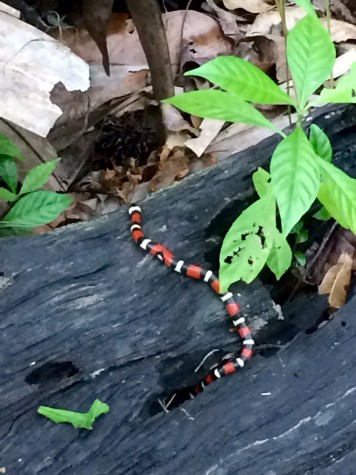 Major tip: Make sure you go in a large enough vehicle to take all of your gear; it would be a pain to have to not bring certain items simply because it does not fit in the car.
If camping isn't your thing; then you should try Glamorous Camping, better known as "glamping". Glamping is a form of camping which incorporates modern luxuries that would make any high maintenance person want to go camping.  If your propane stove is giving you hard time then you could call it a quits and hit up the town for food and eat at your favorite restaurant. Not to mention you could go on nature trails with your car so you don't get all sweaty.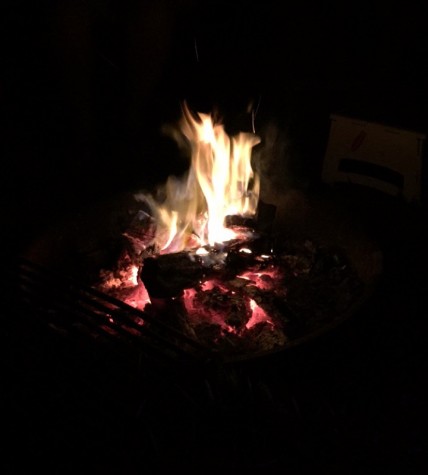 "I would like to go camping because I like the idea of being in nature away from the rest of society; the isolation of it sounds very inviting," junior Juan Morris said.
We highly recommend you disconnect from your smartphones and go camping; it will reconnect you with nature and let you appreciate all the modern amenities we use on a day to day basis. With these tips you should now be a little more open to the idea of camping.
The CavsConnect staff encourages comments and conversation on all of our content. We reserve the right to remove comments that are vulgar, rude, hurtful, or unrelated to the topic.