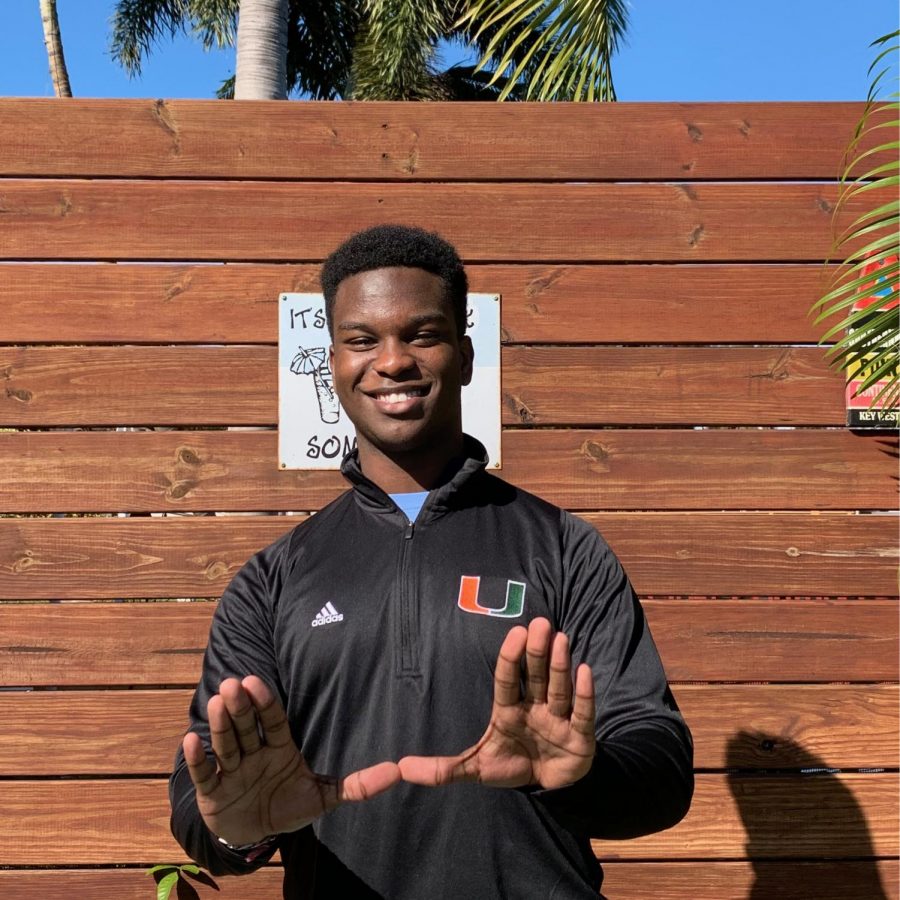 It Is All About the U: Rodney Michel
On Jan.24, the University of Miami (UM) released their admission decisions for the Early Action applicant pool, and while many Cavaliers were accepted into this top-ranked, prestigious research university, Rodney Michel stood out from the crowd. Not only was he accepted, but he was also awarded with the Hammond Scholarship, which grants its scholars the full cost of tuition over a four-year college education, in addition to an invitation to be a part of the Foote Fellow Honors Program, allowing Michel to craft his own personalized education through customized course selection. Below is Michel's college acceptance story and what he looks forward to during his next four years of school.
---
Q: Why did you choose the school you applied to?
A;I chose to apply to UM because it has a strong psychology program that can help get me where I want to be in life. In addition, it's close to home so I can still be with my family and study at an amazing campus. UM has everything to offer and I'm really grateful I got in.
Q:Did you apply to this school with Early Action or Early Decision? Why?
A:I applied Early Action because I wanted to be eligible for merit scholarships. UM's tuition is steep and I needed all the help I could get to be able to attend.
Q: Are there other schools you are considering?
A:There is one other school, Rhodes College, which is offering me near full tuition. I'm waiting to hear from other schools and offers but those are my most probable options.
Q: How was the application process?
A:The application process for UM was very easy and like a lot of other colleges. There were no supplements for UM, although I enjoy writing the fun ones. There is a short essay for the scholarship finalists and that is pretty much it.
Q: Do you have any advice for other students and their application processes?
A:Be mindful of where you are applying and what it costs to apply there. Affording college is one challenge but paying for your application and everything else that comes with it is a whole other challenge. Be active in trying to get free waivers through demonstrated interest and talking to the colleges. It goes a long way just to show up for short meetings they have at school or around the county. Make yourself different from the typical applicant, write or show something they have probably never seen before because that is how you are going to stand out versus thousands of other applicants.
Q: What were you involved in at Gables? Any clubs or sports?
A: I was involved in two sports, three clubs, Student Activities, and I had a job over the summer. I recommend sticking to a few things for a long time because it shows commitment. It is also a lot easier to write personally about a few things you care about rather than a bunch of things you are trying to manage.
---
While he is still gauging his options, Rodney Michel is extremely excited to have been offered admission to UM, and he looks forward to potentially being a Miami Hurricane during his years in college. In the case that you ever see Michel roaming the halls or overseeing Student Activities, be sure to congratulate him for his honors.