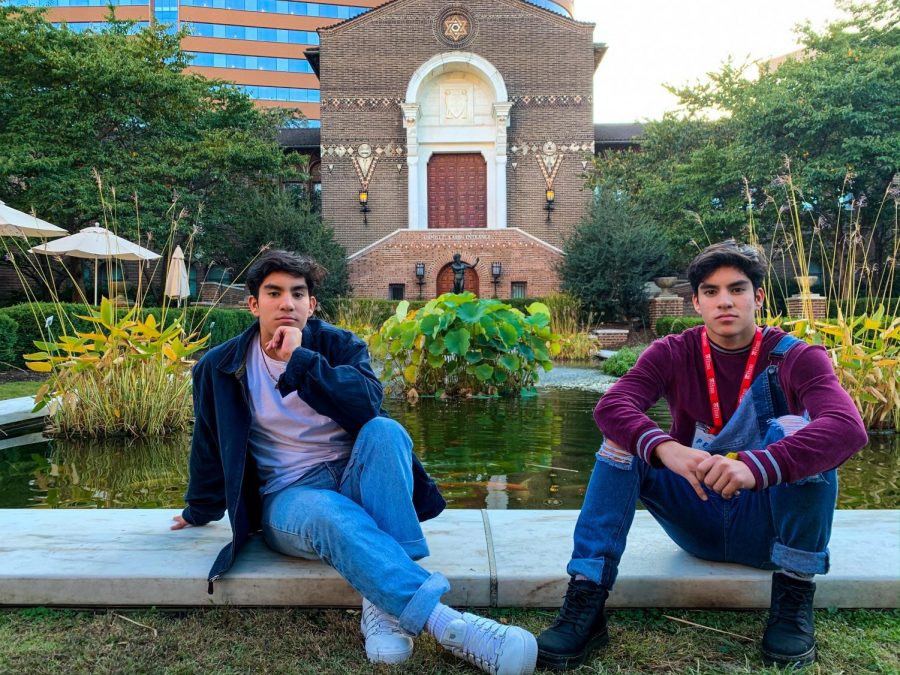 Double Trouble in Pennsylvania: The Gonzalez Twins
The college acceptance season got off to a rather impressive start as the Gonzalez twins, Braulio and Luis, were both admitted into the University of Pennsylvania (UPenn), ranked as the sixth best university in the United States by U.S. News, for the 2020 fall semester. While this Ivy League institution is one of the most difficult schools to get accepted to in the world, the Gonzalez twins' mutual acceptance to the university only serves as the most recent accomplishment in what has been an accumulation of remarkable feats during both of their respective high school careers. Below, the Gonzalez twins recount their high school experiences, the college application process, and their hard work in light of their acceptance to UPenn.
---
Q: Why did you choose the school you applied to?
Braulio: After touring many different schools and learning from them, Penn stood out as being career-oriented and as being incredibly prestigious in what I want to study, which is Health Management at Wharton. Not only that, but Penn also has one of the best medical schools in the nation, and being able to have experiences at the Medical Center is extremely valuable to me. Also, Penn's support system attracted me when I talked to students and faculty there and realized that they would make a tremendous effort to support me not just in my education, but also in my mental health.
Luis: I chose the University of Pennsylvania, and specifically the Wharton School of Business, because beyond its prestige, it is an Ivy League. I feel that it is one of the best schools in offering career resources to its students. I visited two times, and I fell in love with the community and the atmosphere the school promotes.
Q: Did you apply to this school Early Action or Early Decision? Why?
Braulio: I applied Early Decision after thinking about it for the whole year. It was a really important decision given that a lot is traded by committing to a binding application. As I went through the college application process, Penn met a lot of the criteria for a perfect match school for me. The fact that my brother loved the school also helped in making this decision.
Luis: Doing Early Decision was a big choice for me, and it was a combination of many factors. To be honest, I was in between two schools, but at the end, everything came down to what the school could offer me and the possibility of being accepted into a great school alongside my brother. I think Early Decision was a great option since I was able to show my UPenn my commitment to the school as it was my first choice.
Q: What are you looking forward to when you attend this university?
Braulio: I am really excited about continuing my projects at Penn. As I have talked with faculty, Wharton offers me a lot of opportunities outside the classroom to continue projects that I have started with my brother, such as Gables Flags. Also, Penn is one of the only institutions in the world that has a strong Quechua and Andean Studies Program which, coming from Peru, makes me ecstatic.
Luis: I was accepted into a program called Huntsman, where you declare a double major (Economics and International Affairs) before entering the school. It consists of 45 people, and we get to have our own dorm for the first year. I am really excited to be able to experience a challenging, but rewarding adventure with my future roommates and explore what the school has to offer in general.
Q: How was the application process for you?
Braulio: It was a lot of work and a lot of self-assessment. It was one of the only times in my life that I had to really realize how much I have done over the past few years and think deeply about my future. Making a college list is not easy, since there is a lot that one has to understand about oneself and our strengths. I am extremely glad everything I have worked for has been fruitful.
Luis: For me, the application process was mainly about preparing a lot for the idea of applying and, eventually, going to college. Given that I came from Peru in eighth grade, I did not grow up having a mindset or idea of having to go through this process, so I tried to get as much information as I could beforehand. I did a lot of research about a lot of different schools, especially their financial policies, and I tried to know my options before applying. This helped me be more confident of my applications and decisions during the application process at the beginning of senior year.
Q: Do you have any advice you would like to give for other students and their application processes?
Braulio: As I said before, the best thing is to be able to be introspective and assess yourself to the best of your ability. You are the only one that knows your the best and knows how far you can get, and that has to be applied in every aspect of the college application process, from researching schools, studying for SATs and ACTs, to writing essays. The most important thing is to take it to heart no matter what you do.
Luis: Definitely do your research, and try not to stress too much. I know stress is going to be there no matter what. Be confident of the career you have built throughout high school, and do not stress about the things you cannot control at the point of applying. Know what you have to offer as much as you know the school you are applying to have to offer you. Finally, try to visit the schools either through Gables's college tour or college advisory program.
Q: What were you involved in at Gables? Did you participate in any clubs or sports?
Braulio: I was involved in swimming, cross country, track and field, water polo, Interact, Engineering Club, Mu Alpha Theta, Future Business Leaders of America (FBLA) , Best Buddies, International Baccalaureate Honor Society, and Gables Flags.
Luis: At Gables, I was involved in Math Club, Engineering Club, Interact, FBLA and other honor societies and student organizations. I also initiated a project with my siblings to spread cultural awareness, called Gables Flags. I also did cross country, swimming, and track my four years. I thank all my teachers, coaches and sponsors because without their immense amount of guidance, none of this would have been possible.
---
It is undeniable that the college acceptance season has gotten off to a thrilling start, with Braulio and Luis Gonzalez leading the pack in getting into the University of Pennsylvania. Make sure to wish these brilliant twins the best during their next four years and in all the places they go.