Gablette Alumni Kick Their Way Back Into the Dance Room
Since 1975, Coral Gables Senior High has had the honor of having its very own Gablettes dance team represent the school at the local, state, and national levels. This all-inclusive and powerful team is always representing the best parts of the school; whether it is academically or in the athletic department, the team strives to persevere. 
The Gablettes are taught to be morally strong, determined, dedicated, and disciplined to prepare them for the harsh world they may face outside of the dance room.
With around 30 hours of practice a week, the Gablettes learn various dance routines of every style including hip-hop, contemporary, and their signature kickline. This team also creates a sense of community and family in the dance room, and the love harbored within the team is so strong that many Gablette alumni have come back years later to coach and keep traditions alive.
Rosanna Karpiak
Rosanna Karpiak is one of the founding team members of Gablettes. Her first year as a Gablette was during the 1975-1976 school year. Since she was part of the founding team, Karpiak had the honor of naming the team the "Gablettes."
One of Karpiak's favorite memories was going to her very first dance camp and coming home with the Best Team award. Karpiak felt empowered setting the standard for hard work at the dance camp as she showed what it truly means to be a Gablette. She fondly recalls the Halloween Halftime show with the Band of Distinction where there were over 350 people on the field dressed up as cats.
Karpiak returned to Gables to teach dance and direct the Gablettes in 1981 and coached until 1999. She has had an average of 50 girls on all of her teams, with her biggest team having 65 girls with over 185 girls who tried out. Despite the love for that she demonstrated for the Gablettes in her youth, the program has impacted Karpiak more as a director than as a dancer.
"The young women that I have taught, coached, disciplined, built up, honored and have become friends with mean the world to me. It is all about relationships," Rosanna Karpiak said.
Karpiak believes that the reason she came back to teach was due to a calling, and credits God for opening the doors of opportunity, allowing her to have the strength – as well as the courage – to come back to continue what founder Connie Mosure started and take it to the next level.
For any future or current Gablette, Karpiak advises passionate performers to enjoy every minute spent with their team and to listen to their director. More importantly, Karpiak advises young ones to stay focused on the things they will never be able to do once high school is over because it will be one of the best times of their lives.
Bertha Lowell
Bertha Lowell began her journey as a Gablette during her sophomore year and continued from 1990 through 1993. At the time, Gables still had not incorporated a freshman class on the Gablettes dance team. Lowell says that there are many wonderful memories of her years as a Gablette, but if she had to choose one, it would be winning a state competition during her senior year.
"There is simply no better feeling than knowing you prepared, worked, and executed. When the song ended, we all looked at each other knowing that we had given it our all and knowing that this moment would never happen again. When they called our team name for the first place trophy, you could not explain it and only those who trained with you can understand it," Bertha Lowell said.
In 1997, Lowell's former coach, Rosanna Karpiak, whom she had kept in touch with after her graduation, asked Lowell to be her assistant director for the dance team. Lowell had just finished college and was still in Miami. Lowell said that, since the program taught her so much and she had always been very grateful for it, Karpiak's offer was a no-brainer.
The experience was odd – as she regards it – in the beginning because now she is on the other side of things. However, Lowell learned a lot through this experience, specifically all of the logistics that play a part in running a successful dance program.
In 2000, Lowell officially took over and coached the team until 2005. She continued to assist the other coaches that came after her and she is very proud to still be involved with the team today.
Lowell never expected to get so attached to the dancers, nor did she expect to instantly enjoy coaching as much as she did. As Karpiak's assistant, she made sure to leave her mark. Lowell believes that the Gablettes dance team is truly the best dance program because it goes above and beyond just dancing.
"The Gablettes dance team has taught me discipline and integrity. I take pride in everything I do from my class assignments to any little project I do at home. I have always had this mindset because of Gablettes. There was a reason behind it and I was eager and willing to do things the right way," senior Janelle Lora said.
Lowell hopes that future Gablettes do not look to settle. She believes that these dancers are given an opportunity to be a part of this challenging program and are, without a doubt, better than they give themselves credit for, proudly believing that the Gablettes can accomplish so much more than they think they are capable of.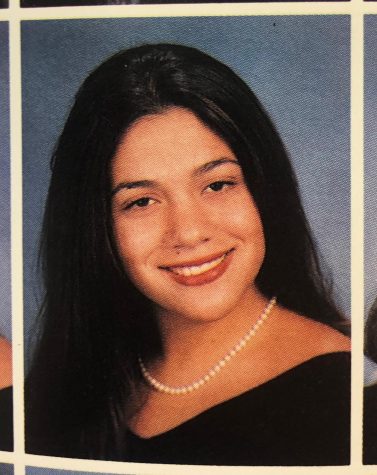 Erika Diaz
Erika Diaz was a Gablette from 1992 through 1994. She is now the current dance and "Gablettes & co." instructor. Diaz lived for the competitions and the pep rallies that she used to participate in, where her energy and adrenaline levels were unmatched.
Diaz came back to Gables as an instructor in 2018 in hopes of furthering the program in the best way possible.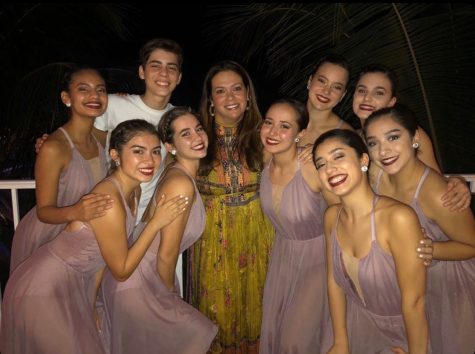 The Gablettes have given Diaz many friendships that she will cherish forever, as well as a sense of pride for herself, the school and the team.
Under Diaz, the Gablettes now have a new group called Gablettes-in-Training (GIT), which is a group of young girls that Diaz has taken under her wing to allow them to train for a future spot on the team. They participate in practices and annual shows with the Gablettes.
"I feel honored that I was chosen to train with a team that has had such a legacy at Gables for so many years. I enjoy being a Gablette-in-Training because, as a freshman, it can be hard to find a place where you feel like you belong. It is nice to know that I have met a great group of people here that will help me grow as a dancer and as a person," freshman Gabriella Prado said.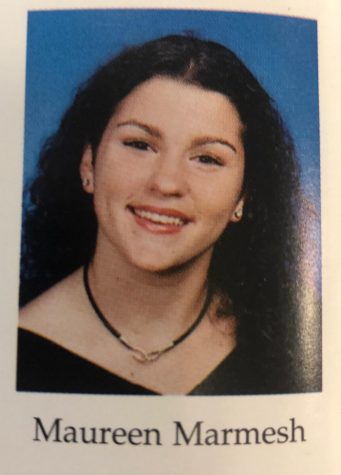 Maureen "Mo" Marmesh
Mo Marmesh was a Gablette from 1998 through 2002, particularly remember coming off the floor and sharing a huge group hug in a tiny stairwell with all of her teammates during her first national dance competition. It was such a memorable event for her as she feels that she and her team members left their hearts on the dance floor. 13 years later, that moment came full circle when, in the same venue, Marmesh watched her last group bring home a varsity kick title for the first time since she was a senior. It was more than just a win for her and the Gablettes, but it was representative of all of the squads before hers that had passed down the kick tradition.
Marmesh came back to teach the Gablettes in 2006 and 2007 and, after a brief retirement period, returned between 2011 and 2015.
The Gablettes dance team has also given Marmesh a prolific network of mentors and friends. On a personal level, she has had the privilege of attending weddings of former dancers that she has coached, watching them make collegiate and professional teams, become spectacular mothers and has even seen them achieve their career goals.
On a professional level, the skills that Marmesh has learned as a Gablette and as a Gablette Director prepared her for coaching a collegiate dance team, judging on the national level and giving her the skill set necessary to succeed in any workplace.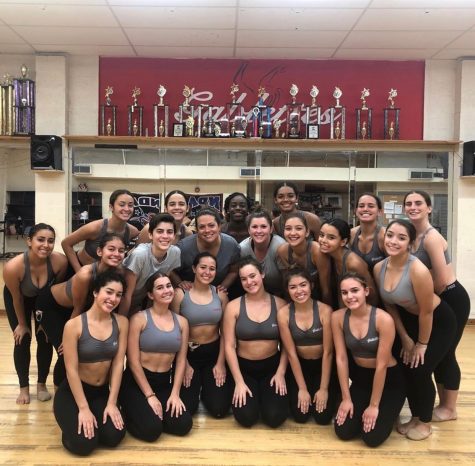 In her first year as the dance instructor, Marmesh got to work with an amazing group of Gablettes, but she felt like she still had some other interests which she wanted to pursue. After spending some time away from the team, she felt like she had unfinished business and decided to return in 2011.
Upon her return, Marmesh realized that there were things she had learned in that first year as the dance instructor that she wanted to build upon. One specific goal she had was to see a class all the way through as they matured from freshman to seniors. Marmesh watched the Cavalier class of 2015 grow and communicates with the Gablettes through an ongoing group chat.
---
These four dedicated and talented women represent what being a Gablette is genuinely about. From the very first team to now, these directors and coaches have learned how to put their all into their passion for dancing and have given their time to encourage other aspiring dancers and Gablettes to have the same, if not better, experience than they did.
The CavsConnect staff encourages comments and conversation on all of our content. We reserve the right to remove comments that are vulgar, rude, hurtful, or unrelated to the topic.