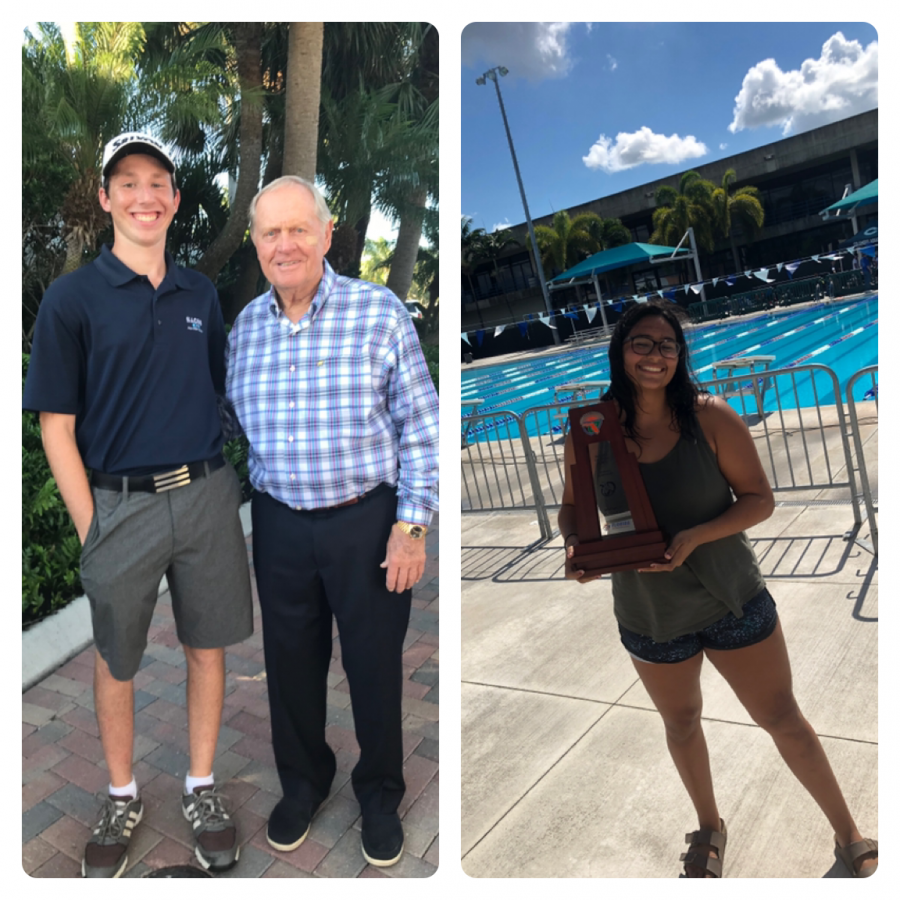 Athlete Spotlights: Max Rego and Camila Torres
Oct 26, 2018
Every two weeks, CavsConnect will be selecting two exemplary athletes and recognizing them for their athletic prowess and ability in their sport. Below are the athletes spotlighted for their performances between Oct.15 and Oct. 26.
The Next Jack Nicklaus
Coming off of his best season as a member of the Coral Gables Cavaliers Golf team, senior Max Rego felt that he could have done more. His drive to continue improving in a sport in which he is already captain shows Rego's dedication to his craft. His goal at the beginning of the season, as it had been for the previous three years, was to qualify for the State competition. Rego came awfully close to this feat at Regionals, posting a season-best score of 79, only five shots away from a place at States. His role as the captain of the team has forced Rego to assume a position of leadership and to be an example for the other golfers.  His goal as one of the leaders is to ensure that the entire team performs at their highest level, all while maintaining a friendly and upbeat environment at practice and during meets.  
Rego does not limit himself to golf practice with the school team; he also spends countless hours on weekends practicing at his local golf course. He credits this extra work as a driving force behind his drastic improvement in his putting and short-range game. Rego has been enamored with the sport for many years, serving as its main advocate among his friends and classmates. Often the sole purveyor of golf related information to his friends, Rego hopes to increase the popularity of the sport.
"
I think I definitely improved in certain areas this season, especially my driving accuracy."
— Senior Max Rego
---
Have you played any other sports?
I have also played basketball since I was about eight, and I played for the Junior Varsity basketball team at Gables during my freshman and sophomore years.
How long have you been playing golf?
I've been playing golf for about 10 years, but I did not start taking it seriously until about 6 years ago, when I started playing in middle school.
Who is your favorite golfer, and why?
My favorite golfer is Tiger Woods, because he has changed the game so much in terms of athleticism and the excitement he brings to the PGA tour.
Do you plan on playing golf in college?
I am going to try to play club golf for a year or two in college, which is less competitive. I hope to improve my handicap during this time, so I can look into joining the college's actual team.
How did you become interested in golf?
I became interested in the sport because my dad used to play and he took me onto the driving range a couple of times when I was a little kid.
About the Contributors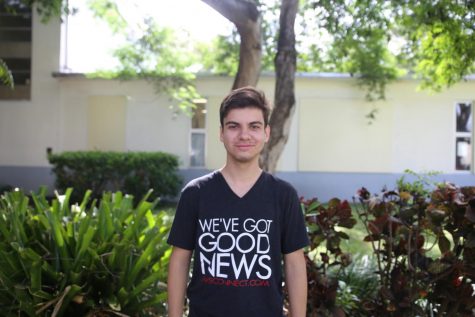 Patrick Ales, Staff Writer
Patrick Ales is a senior in the International Baccalaureate (IB) program at Coral Gables Senior High School. This is his first year in CavsConnect and...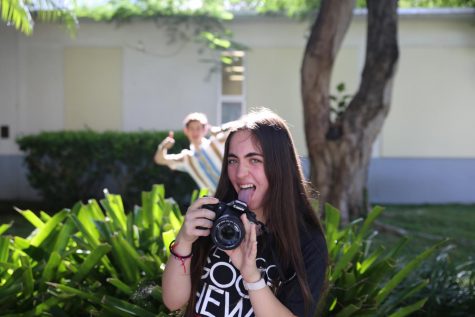 Emily Kay, Photographer
Emily Kay is a current junior in the International Baccalaureate Academy (IB) at Coral Gables Senior High School. She is ecstatic to have become a part...
Leave a Comment
Splashing Onto the Scene
Senior Camila Torres has been swimming her entire life, and her senior season on the Coral Gables Cavaliers Swimming team represents the last time she plans on swimming competitively. Going into the season, the entire team had high hopes and nothing short of a district championship would satisfy the roster. Torres shared in the lofty expectations of the team which she captained, as well as setting some goals for herself. State championships are the ultimate goal for any high school athlete, and Torres is confident that the team can have a few swimmers and a potential relay team qualify.
Torres is a senior in the International Baccalaureate program at Gables, and has been able to find a balance between her responsibilities as a student and as an athlete. It is no small feat to be an integral part of a team that practices often and hopes to compete at a high level, while at the same time focusing on a rigorous academic curriculum. Torres insists that she is a student first and an athlete second, but has every intention to give both aspects her best effort.
"
I'm glad my senior season was filled with a lot of wins and a strong team."
— Senior Camila Torres
---
How long have you been swimming?
I have been swimming for about 13 years. Basically, I've been in the water since I have been able to play a sport.
Have you played any other sports?
I also play water polo for Gables and I have been on the team since my freshman year.
Do you plan on swimming in college?
I do not plan to swim competitively in college but I do plan to do it during my free time as a means to pass time and exercise.
What are some of your hobbies outside of swimming?
Besides the obvious swimming, I enjoy playing and watching all types of sports, but I also enjoy spending time outside and listening to music.
What have you learned from being on the swim team?
I have learned to be more disciplined in the sport, as well as outside of it, and how to properly lead a team, since I am one of the captains this year.
Do you have any advice for anyone looking to join the team?
The swimming team is a very fun environment and anyone that has any interest in swimming and enjoys being a part of a team should not hesitate to join.
About the Writer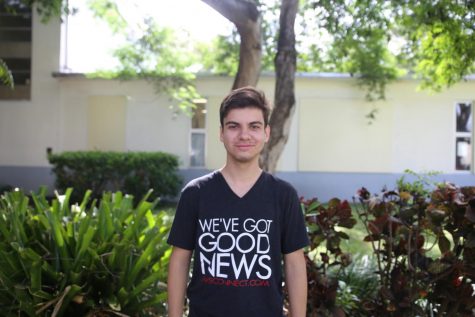 Patrick Ales, Staff Writer
Patrick Ales is a senior in the International Baccalaureate (IB) program at Coral Gables Senior High School. This is his first year in CavsConnect and...
Leave a Comment