Heat Streak Broken After 13 Wins
March 4, 2017
Whenever a team or a player in any professional sport is playing well, people cannot help but think that all good things come to an end. As the Miami Heat were on a 13-game winning streak, people started to think likewise. After having a long losing streak, Miami got their act back together and were on the longest win streak, currently, in the league. As a result, critics started rooting for their loss, and Philadelphia 76ers gave it to them. The final score was 117-109.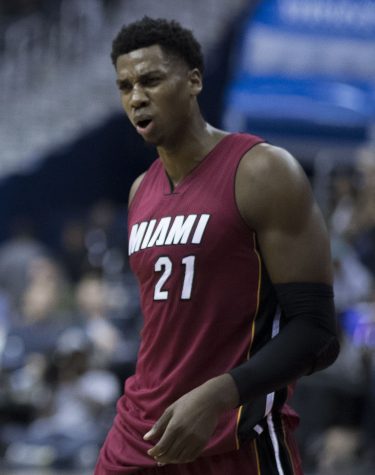 "The Heat were playing poorly at the start of the season, but now I feel like they are high caliber team. They're definitely going to make it into the playoffs," sophomore Kevin Alvarez said.
The victory by Philly came as a surprise given that the Heat had beat them, and taken down the best teams in the Western conference in the past month. However, the streak was bound to end at some point and the Heat now just have to try to get back to make another streak. The Heat were clearly tired and the 76ers just looked better on the court. It does not help them that Dion Waiters has been out with a sprained ankle for several games, but they do not use this as an excuse. They are committed to working harder and bouncing back and have a shot at making the playoffs. The post-season is clearly in reach as they are just a couple games behind the eighth team of the conference. However, it will be tough for them and they are going to suffer in order to make it in and compete.
While the Heat have been a different team this season than in previous years, they have proven that they are worthy competition. Hopefully they can start winning again in order to make it into the playoffs. If they are lucky, they can get the seventh seed and not have to face off against the Cavaliers. However, their primary goal at the moment is to get into the playoffs. They will surely work hard and keep trying to reach this goal.