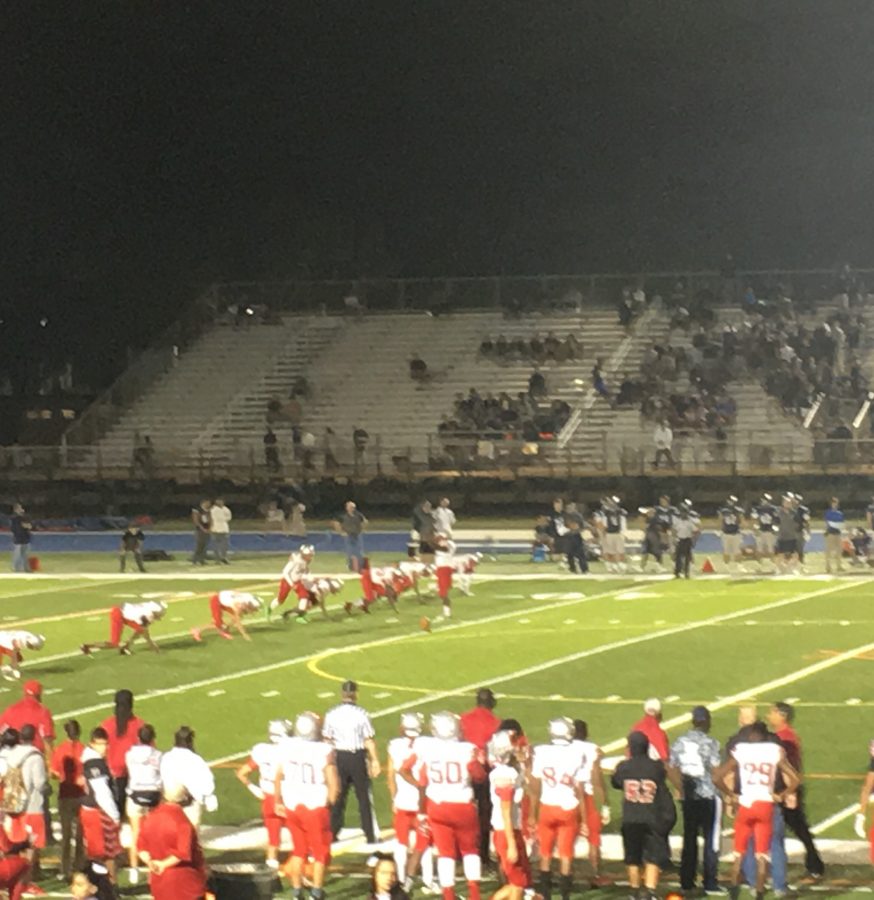 Cavaliers Defeat Columbus in 21-14 Thriller
November 28, 2016
On Thursday, Nov. 17, at 7 p.m., our Cavalier football team had a chance for revenge when they faced off, once again, against the Columbus Explorers. After our defeat, everyone knew that the Cavaliers were ready to crush the Explorers. Our football team showed that they were ready for this rematch by defeating the Explorers 21-14.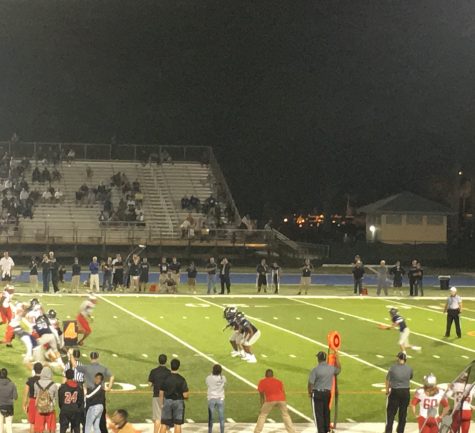 The game didn't open very well for the Cavs, with the Explorers scoring a touchdown at the start of the game, to get an early lead of 7-0. However, a big hit changed the momentum of the game and the Cavs got a safety, making the score 7-2. Then the Cavaliers were able to score a touchdown and make the score 9-7 by the end of the first quarter, giving Gables the lead. At the start of the second quarter, the Cavs scored a field goal giving them a five point lead. No one else would score for the rest of the quarter and Gables was up 12-7 at halftime.
"Even though I got there a little late, the game was amazing," senior Rommel Ricalde said.
At the start of the third quarter, Columbus was finally able to answer and put points on the board. They scored a touchdown and made the score 14-12 to regain the lead, but the Cavs didn't let them gain momentum. By the beginning of the fourth quarter, the Cavs already scored a touchdown and went for a two-point conversion in an attempt to make it a 6-point game. Unfortunately, they didn't get it and the score was 18-14. The Cavs, determined to extend their lead, were able to score a field goal and make it 21-14 with the game winding to a close. As Columbus tried to tie the game, a deep pass was intercepted, sealing the game for the Cavaliers.
"I knew it was going to be a great game right from the kick off, but I didn't expect it to be this good," sophomore Kevin Alvarez said.
After losing twice in a row to Columbus, the Cavalier football team was finally able to avenge their losses. They defeated Columbus with a score of 21-14 in a game that had everyone on the edge of their seat. But it isn't over yet – they will surely keep training and be ready for their next match because every win gets them a step closer to a spot in the State competition.