Meat and Cheese? Tacos Please!
Sep 23, 2018
Everyone who lives in Miami knows that this city's dynamic is unlike that of any other city. People from all over the world contribute to its culture, and food is one of the main ways people learn to appreciate each other. Mexican food is very popular in Miami, and there are various well-known Mexican restaurants around the city. These four beloved Mexican restaurants have been raved about by many of Miami's residents and have been critiqued below: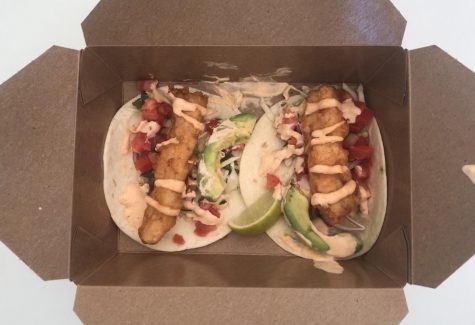 Tacocraft
Our Rating: A
Tacocraft is a new Mexican restaurant that serves traditional Mexican food as well as special recipes, which sets it apart from the average taco place. With its first location in South Miami about one block from Sunset Place, the contemporary decorations mixed with Mexican flair makes this restaurant a great place to enjoy a meal. Tacocraft's fish tacos were perfectly seasoned, and the battered fish stick inside tasted freshly made. The pieces of tomato and the avocado slices inside the tacos definitely made them the best fish tacos I have ever had. Since their dishes are high quality, eating there can be rather costly. If you are ready to spend a little extra, I recommend coming to Tacocraft and appreciating the quality of their signature dishes.
"I love eating tacos because you can put whatever you want on them and mix various things," sophomore Sara Rabell said.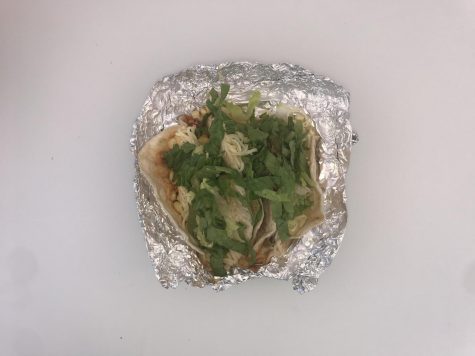 Chipotle
Our Rating: B-
Chipotle is a fast food Mexican chain that provides a quick meal at an affordable price, but it does not hold true to authentic Mexican traditions. However, they do have a higher standard of quality than most fast food restaurants and each meal is customized to your liking. In comparison to other taco places, it has less of a welcoming atmosphere since it runs like a factory in order to be as efficient as possible. When ordering tacos at Chipotle, you have a choice between meat or their vegetarian option "sofritas." You may then choose various toppings, such as cheese, guacamole or corn salsa to be placed on your tacos. Since you get to choose what you want or don't want on your tacos, everyone can have an enjoyable experience and eat the foods they love. It may be a chain, but the food at Chipotle tastes fresh and popular among many of Miami's residents.
"Chipotle is a place I go to often mostly because of the convenience; it's super close to the school and close to my house. It is good quality food for the price and it lends itself to social gatherings. I acknowledge it [isn't] authentic Mexican food but it's a filling meal so it's worth going to again and again," senior Angie Lopez said.
La Placita Taco Grill
Our Rating: A
La Placita Taco Grill opened just a few months ago, and its central location on Bird Road made it popular from the start. Its slogan "Real Mexican food by real Mexicans" couldn't be more true. Their food is prepared to perfection, and each dish has a distinct taste and presentation. The shrimp tacos are one of their specialties; inside it is filled with red onion, pepper and beans alongside the seasoned shrimp. I had never eaten shrimp tacos before, and these were a pleasant surprise. La Placita is very affordable, and its covered outdoor seating makes it great for social gatherings. Overall, La Placita Taco Grill is a superb place to eat with affordable prices for its authentic dishes in a great environment.
El Taquito
Our Rating: B
El Taquito is a "hole-in-the-wall" taco restaurant with three locations in Coconut Grove, Little Havana and Kendall. They offer many varieties of Mexican food that are prepared very quickly by the chef and staff. The food is very good, but nothing made it stand out from the other restaurants. I tried their vegetarian tacos, but the flavor combination between the green pepper and the beans was not what I had hoped for. They offer very limited seating, but being open until 3 A.M. on weekends makes it a great spot for night owls to grab a bite to eat that isn't a cold cheeseburger. The meals are large and prices are reasonable, if you aren't looking for something too fancy.
Both Tacocraft and La Placita Taco Grill provide a great experience and a full stomach. Any taco lover is sure to appreciate all of these great restaurants.