Let's Go Cavs! – How to Show School Spirit
Showing school spirit is essential because it demonstrates the pride and appreciation the student body has for the school and it creates a sense of unity that motivates student academic and extracurricular achievement. There are many things both big and small that students can do to demonstrate spirit. CavsConnect suggests some ideas below!
---
Game Days
Going to the sports games and cheering in the crown, whether it be for the volleyball or football team, is perhaps the most perceptible way to support Gables. When it's time for a football game, don't hesitate to put on face tattoos dawning the school's colors and initials. Cheers from the stands motivate the players and is a great way to bond with your fellow Cavaliers.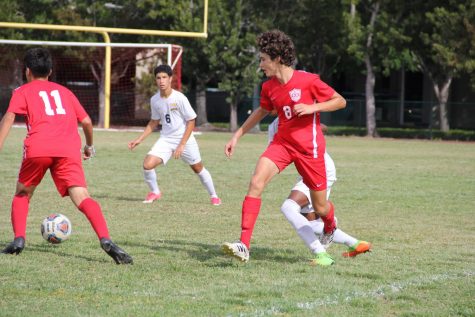 "Showing school spirit, such as going to football games, is important so we can strengthen the Cavalier Nation," freshman Nataly Leiva said.
Becoming Involved
Getting involved in clubs such as Interact or Gables Earth allows students to become well-acquainted with parts of the student body that share their interests. Clubs often host events that allow for greater bonding time between members.  The International Baccalaureate Honors Society (IBHS), for instance, recently hosted a pumpkin carving event that brought smiles to students and pumpkins alike! Interact recently hosted a dog therapy session, where students could de-stress from their busy school lives. Each club typically has a club shirt, which can be worn on Fridays.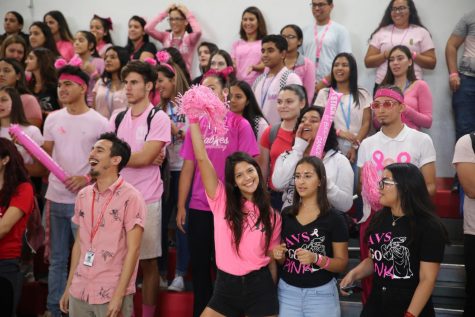 Pep Rallies
Participating in one of the many pep rallies is a great way to express school spirit, especially since admittance is contingent upon the number of spirit items you are wearing. Most recently, the seniors had their senior pep rally, where they sported red for color wars. The pep rally was decorated with different types of props and strobe lights. Gables also hosted a pink pep rally to raise awareness for breast cancer this past October.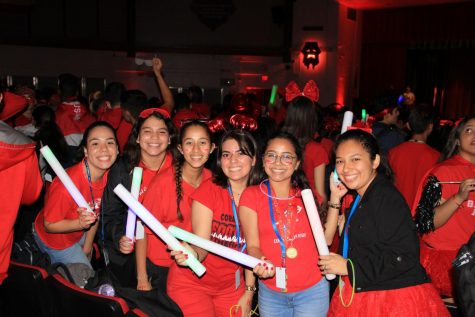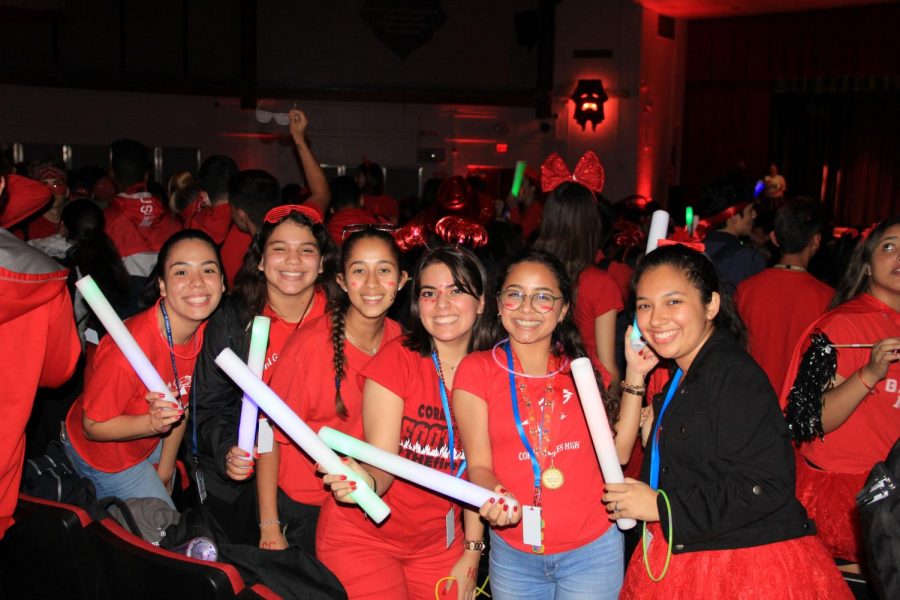 Participating in Spirit week
Spirit week gives students the chance to come to school and really let their hair down. Each day of the week has a different theme.  This year, the themes included nerds versus jocks, blast from the past and Disney characters. Students come wearing wacky hats and oversized props to exhibit their individuality. Spirit week allows for school-wide expressions of creativity that make the student body and campus feel alive.
"Spirit week is one of my favorite weeks of the school year. I love dressing up to school and taking loads of pictures," freshman Melissa Ventura said.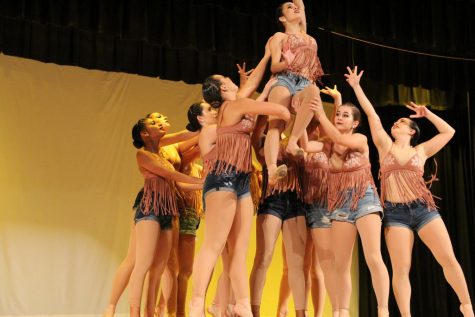 Attending school events 
Gables hosts a variety of events throughout the year that allow both students and parents to attend. Fall Frolics is a show put on by the Gablettes and other dance teams where they perform unique and powerful dance routines. School clubs like the IBHS sponsor an annual gala called Bridge for Peace. Prior to the event, IBHS selects a cause to donate the money earned from ticket sales. Last year, the cause was to bring clean water to towns in the Dominican Republic. The event itself is put on entirely by IBHS board members and volunteers.
Staying involved in school activities, whether it be by attending a football game or getting involved in your favorite club, is a way to create memories that you will cherish long after having graduated. Altogether, every student's participation builds a stronger and more united student body.
The CavsConnect staff encourages comments and conversation on all of our content. We reserve the right to remove comments that are vulgar, rude, hurtful, or unrelated to the topic.