Places to Volunteer this Summer
Jun 9, 2017
Many students choose to spend their summers at the beach or lounging by the pool, often at the expense of serving their community. There is a stigma surrounding community service during the summer weeks, as many students often discount service as boring or a less-than-wanted way to spend time off. What many fail to see is that opportunities to volunteer are available almost anywhere, including beaches and pools around their very own neighborhood. A few institutions are described in further detail below, but one must not forget to search for a place where they can blend a fun summer with giving back regardless of where that may take place.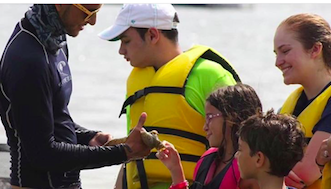 Shake-A-Leg Miami
Located on South Bay Shore Drive, Shake-A-Leg Miami allows people of all abilities to participate in water-related activities. Concentrating on its summer programs, volunteers can assist in either the Adventure Island or Water Sports camp; these camps allow volunteers to facilitate water sports such as kayaking, sailing, fishing, and swimming for many children of all mental capacities. Through these engaging opportunities, both volunteers and campers gain greater knowledge of and experience by the water. Shake-A-Leg Miami helps children and adults with physical and developmental challenges, liberating them from the limited opportunities they are often presented with. If one enjoys life by the water and helping others, Shake-A-Leg Miami is the ideal volunteering location as it couples the two. The foundation also allows volunteer opportunities year round as the program offers its services seven days a week year-round so service can expand beyond the summer season. Find out more information here.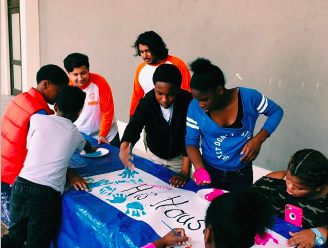 Coral Gables Museum 
A lesser known organization, the Coral Gables Museum can be considered a cultural gem, located close to home as it is adjacent to the Books and Books on Aragon Ave.  Appropriately named the "City Trekker Summer Camp", this summer program takes children on a journey through the Coral Gables area with its engaging field trips and enrichment through a classroom style setting. As a volunteer, one will facilitate learning activities in the classroom by preparing and assisting the children in completing these tasks. Each two-week session can be filled with fun out-of-museum trips, including a visit to the Venetian Pool, so missing out on the summer sun is not a concern when volunteering here. Assisting with the summer program does require a background check and fingerprinting, so coordinate in advance with the institution if necessary. Volunteering for the summer program is not all the museum has to offer as it has a teen-volunteer group that meets in its very own halls. The Museum Project (TMP) is a non-profit teen organization that coordinates volunteer opportunities for its members throughout the school year and is free to all high school students. Find out more information here.
"The knowledge that I gained by volunteering at the Coral Gables Museum has honed many of my skills and it has provided me with countless opportunities and connections. As the President of the Museum Project, I encourage and attend some of the summer camp sessions and sign other people up for them. Overall, the Museum is a place that is my second home and it is truly an amazing place to volunteer in," sophomore Alain Perez said.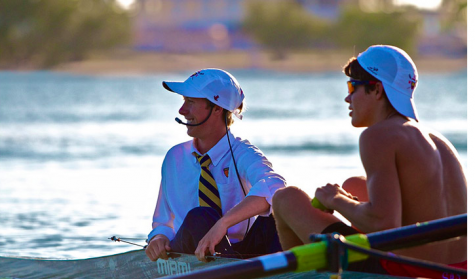 Miami Rowing Club
The summer camp offered at the Miami Rowing Club (MRC) is geared both to novice rowers and experienced competitors trying to refine their skills. The program allows volunteers each session and the session spans five two-week sessions beginning the second week in June and ending in mid-August. Activities in which volunteers must assist are weekdays from 8am to 12pm. The MRC is great for water-lovers as the camps are concentrated on water sports, fittingly rowing. Do not be turned off by the intense focus on rowing if you do not consider yourself a pro as all levels of skill or lack thereof are able to serve as a volunteer here. Volunteering at this institution can also allow for job opportunities in the future, many volunteers returning as certified lifeguards the following summer. If one hopes to grow from their volunteering and have their efforts lead to a pay check, a future at the MRC may be for them. Find out more information here.
"Last summer I volunteered at MRC where I helped kids ages 5-13 improve their swimming and rowing/paddlboarding skills. It was a very rewarding experience and I definitely plan on returning this summer," sophomore Pablo Hanono said.
Not only can one spend the summer expanding their knowledge of history and culture at the Coral Gables Museum or engage in water activities under the Miami sun, but volunteering for a non-profit organization is a quality many higher-level institutions appreciate. So this summer, instead of going home and watching Netflix from dawn until dusk, find a neighborhood institution and put in the hours because your days may become much more fulfilling from the beach instead of your couch.