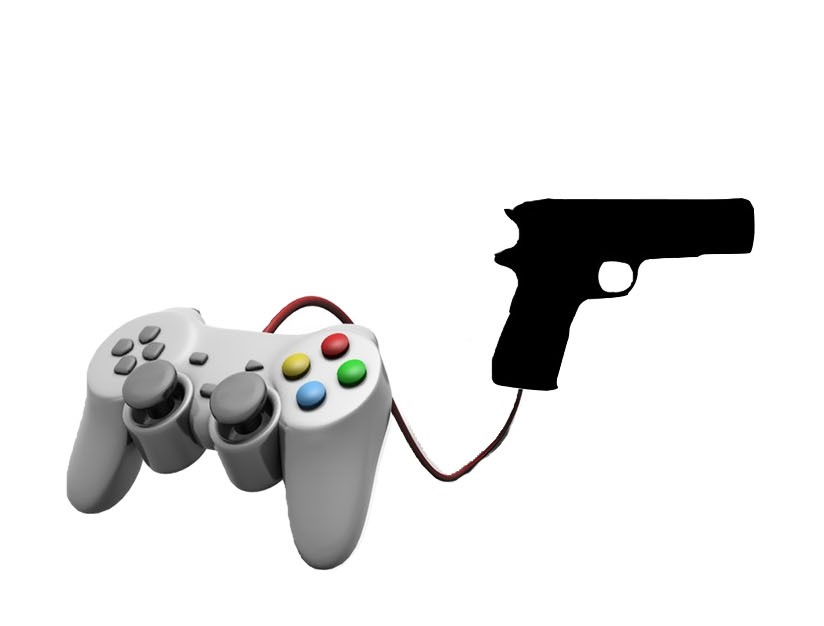 Violent Video Games: Shoud They Be Less Violent?
May 2, 2018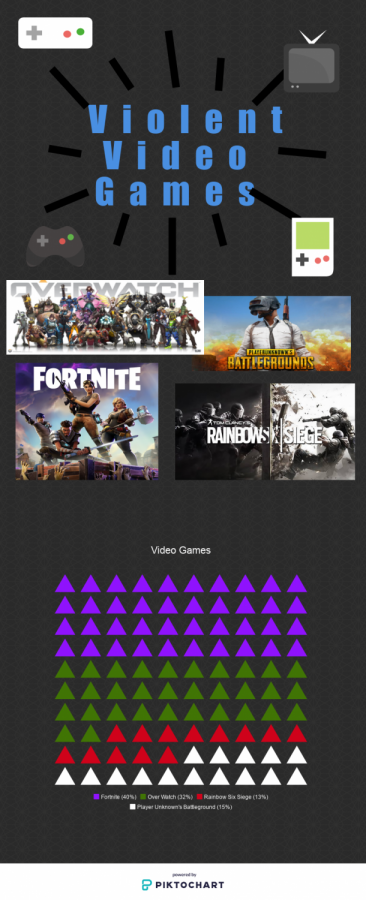 In today's society, video games are everpresent. We see ads for them on television, and tournaments for them are held with increasingly larger payouts. But now, these games are being featured on the news for violence and health reasons. For several years, the attention from the media has been drawn to the alleged "excessive" violence found in video games. The question asked by the media is often: "can it be avoided?" but the real question is "should it be avoided?". The answer, for short, is no. Most games are so different in nature and style that in many cases the only thing linking them is the common theme of violence. This is all brought up now because of President Trump's recent interest in making video games seem like the root cause of acts of violence, specifically the tragedy at Marjory Stoneman Douglas High School, which left 17 dead.
"Violent video games seem like the new scary thing people want to blame all their problems on, like Russia during the Cold War," sophomore David Delgado said.
Video games in the current day span dozens of genres and incorporate several types of thematic elements, often with the only things linking them together being the shared aspect of violence. Some games don't incorporate violence because they don't need to. Games like Stardew Valley and Pokemon don't have any aspects of violence because the games themselves don't try to be a violent game. This might sound like a strange argument, but both are games that focus more on story and exploration than violence, with Pokemon's combat system not being counted as violence due to its complete lack of graphic violence. On the other hand, games like DOOM are violent for the sake of violence; the entire game revolves around high-impact violence (although against demon aliens, not people).
"There is a lot of violence in video games, but there isn't so much to the point that it would justify a major restriction," junior Quetzalie Pizarro said.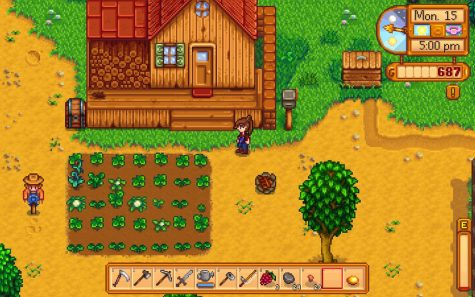 If one was to look at a game as if it were a piece of art, and not as a consumer product, people would begin to notice nuances between genres, where some things are only added when they are needed. For example, while it is a well-known fact that violent video games sell well, people assume that all games are therefore like that. This is not the case. As with the aforementioned Stardew Valley, a cute 8-bit style game about managing a family farm, having the game involve brutal violence just wouldn't make sense in the context of the rest of the game. Looking at the issue from that perspective, to make the claim that video games should be less violent doesn't make sense. Violent video games are usually violent at their core, and to make it not violent might rid the game of its core identity, and completely different from the intended product.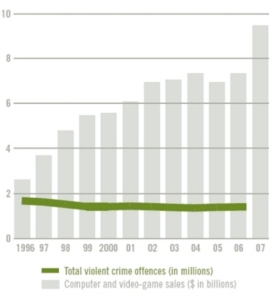 Then, moving across to the statistical side of the argument, there are many different views and results in studies viewing whether or not violent video games even actually cause problems. Some conceded that there was a short-term period of slightly increased aggression immediately after playing a violent video game, but that it was an extremely short term. In addition, results from studies have shown that more aggressive people were more likely to play violent video games, negating the idea that video games are the sole cause of aggressive children. In fact, some studies even found that television can cause higher levels of aggression in children than video games, and even that there may be a publishing bias against papers suggesting that there is no link between violent video games and aggressive behavior, which might explain why it's so easy to find an article or paper about violent video games causing aggression, but very difficult to find a paper saying the opposite.
Then again, some people might claim that violence has no place anywhere in the recreational life of a person, let alone a child, and that does have some validity behind it. However, one of the fantastic things about living in the free world is the freedom to do whatever you want, so long as it doesn't harm others, and there is significant evidence that playing violent video games do not harm others. The takeaway from all this is that violent games are just games. Already violent people might play them because they are violent, and they might slightly increase aggression for a short time after playing, but they certainly don't cause any long-term heightened aggression.