Do Shoppers Know The Truth Behind Wish?
Nov 25, 2017
As the holiday season begins to come around the corner, people desperately scour malls, stores and the internet for the best bargains available. Websites like Amazon and Ebay have moved one stepped further by creating on the go apps, which can be downloaded into most smartphones. In light of their successes, startup apps, such as Wish, have begun to make great revenue while creating an impact on the world of online-shopping. However, as appealing as low prices may be, Wish has a downside that is questionable: how ethical is it to buy inexpensive items from manufacturers that pay their workers way less than what they should be?
Wish started back around 2015 by CEO Peter Szulczewski. During the prime time of holiday shopping, Wish responds to an undeniably high demand from consumers all around the globe. Topping shopping apps such as Amazon on the iOS App Store, it has severely impacted both android and apple online play stores, which has worked in favor for the app, undeniably. Whether it is a positive impact is still up for debate. Of course, society itself has not yet fully thought of why these watches, shoes, sweaters, bracelets, rings and other items are so inexpensive. The reality is that they are made by factories in China. "What's the big deal?" one may ask. Easier gross production and more quantities for the lesser price, what could possibly be wrong with that? The issue on the table is that these factories do not perform ethical work conditions nor adequate payment to the their deserving workers, but instead exploit them for the company's own financial gain.
"I heard of Wish through my mom, who had come across it on Facebook. When I first saw it and registered an account, I was standoffish because of the low prices. When I ordered a water bottle and a couple of cute bracelets, it took weeks to come. For a time I thought they were not going to, until one day it was just there sitting on my porch!" freshman Sara Rabell said.
Most of these workers in places like China are surprisingly children and young adults. With the late arrival of the items, foreign semantics are seen. Some packages have words and phrases that are written in Chinese dialect, which reveals that the products were made in China. When made overseas, a company such as Wish can separate itself legally and ethically from where these items are being made and by whom. As seen on the company's website: "Wish acts as a marketplace to allow merchants who comply with Wish's policies to offer and sell certain goods within an optimized-price format. Wish is not directly involved in the transaction between buyers and sellers. As a result, Wish has no control over the quality, safety, morality or legality of any aspect of the items listed, the truth or accuracy of the listings, the ability of sellers to sell items or the ability of buyers to pay for items. Wish cannot ensure that a buyer or seller will actually complete a transaction." By acting as a "marketplace" they can accept products made by those in places like China where they pay their working population unfairly and are known for exploiting those who are young. This is the reason behind why the shipment of most, if not all, items that are ordered takes several weeks. Many items have many defects and are inexpensive since they are made in countries where work laws are not strict and ethically bounding.
Although China has labor laws in place, they are over-viewed on the regular in order to make a profit through mass sales. In order to have mass production, industries will reach out to the youthful population, baiting them with the pay some need to help run their own households or to go to school and further their education. While the law states a worker must be 16 or older, it is not always the case. Some of these kids are put through immense amounts of strenuous work to produce mass quantities of items in order to receive a pay of cents a day, while the management of said factories make millions.
In this modern era, with fancy technology, applications like YouTube have grown immensely when it comes to research on pretty much any topic. New music? YouTube. DIYs? YouTube. Reviews on stores/brands? YouTube. The same phenomenon applies to Wish items. By simply searching "Wish App Reviews" on the website, various videos can be found depicting each YouTuber's experience with the app itself. Some videos criticize things such as the quality of the product. Others laugh off the bad/good items that may appear inside the little packages, but still caution viewers when buying. When using a popular platform, such as YouTube, it is easier to reach a vast majority of the population. Sadly, these YouTubers are highlighting an app that gets its products from questionable sources just for views, which they then get paid for. While some are brutally honest, others are more towards the side of "for the fun of it", when the workers in China are not having fun.
"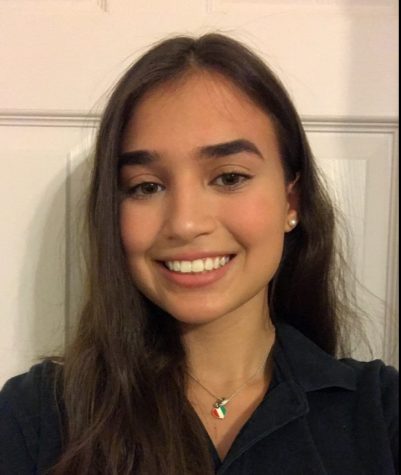 For my friend's birthday, I wanted to buy her different thrift-store finds like things in order to keep the mood light and funny. But because of school, it was difficult at times to go in search of these items. It took me seconds to come across the Wish app, and even lesser time to go crazy ordering all sorts of items. I was taken aback by how much stuff I got and how much little I had to pay; it seemed too unreal. The orders arrived very late, past their usual shipping days, and most items were broken or looked different from the pictures online. Up until that point, it seemed like a good idea.
— junior Andrea Adesso
Although the app has more cons than pros, it is still a raved about app because it is such an inexpensive way for those who may not be able to afford everyday clothing. With Wish, they are now able to purchase full outfits without breaking the bank. It is also more appealing to the young/teenage community since adults are more careful about online shopping due to credit card fraud. Yet the app, to teens, offers a wide range of items in a convenient website in which they can afford more stuff for the same price. Although convenient and popular, behind the scenes of the app, there are some questionable methods that seem to be overlooked. Instead of being transparent with their guidelines, Wish hides behind the semantics of not being held accountable for where the items are made or under what conditions. If they are saying this, while it might just be a precaution, it begs to question: could Wish's management know where and how these items are being made, but choose to overlook it all?
Although the site appears to be easier and smarter to buy from in order to save money, it is actually wrong for society to directly support items brought in by China, only to then complain about the unfair treatment of China's working population, in which their workers are put through insurmountable and unjust work conditions. Nonetheless, others simply turn a blind eye to what China does for their own egocentric ways. No matter how hard employees work overseas, the quality of the materials being produced is not up to par for the excessive amount of work they are put through. Overall, most items purchased through Wish tend to be disappointing, meaning that it is not worth buying from a place that endorses this cruel treatment.
Despite how cheap and accessible Wish is, it is not worth going through the trouble of looking for items you want and then reading the comments because there might be a chance that you will be deceived. Then, you have to wait an extremely long amount of time for the items to be shipped, to then have some, if not all, be of bad quality. It is simply easier and more beneficial to go on trusted, quality producing websites such as Amazon and Ebay.
[powr-poll id=d8177d31_1511223634681]