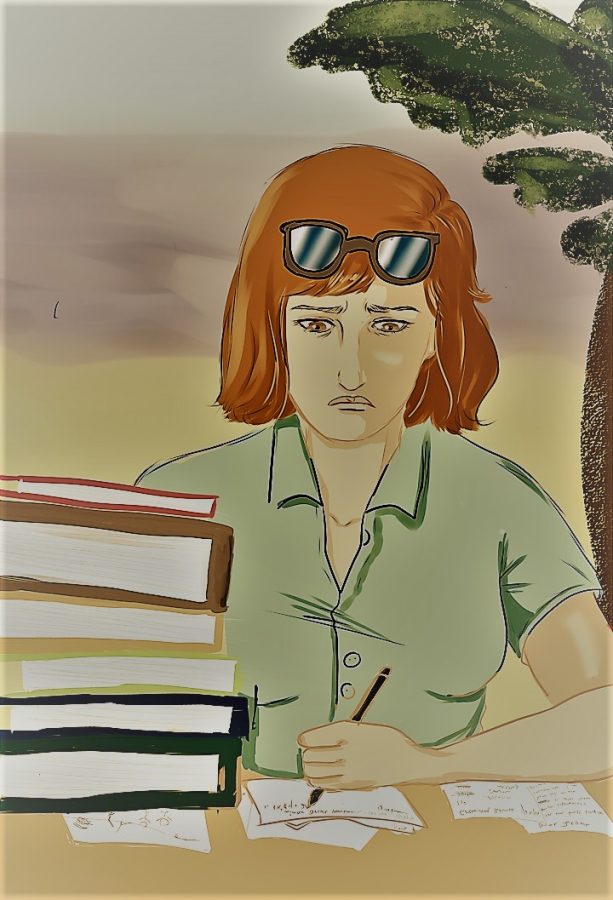 How Fair is Homework Over Break?
When the last bell rings right before a break, everyone runs out of class. Some will travel out of state, others will go see family, and others will choose to stay home and relax. However, whereever you decide to go, or stay, everyone has to deal with homework. Nobody likes homework over any break, but some may deem it necessary, while others simply believe a break is a break and no work should be given. Here's what our peers and teachers at Gables have to say:
"
Homework over the break has both pros and cons. It's good to work over the break to keep your mind and knowledge fresh, but it takes away from my free time since it is a break. I personally do not enjoy break homework, but it does keep my mind in check,"
— freshman Kluivert Suquino said.
"
I believe that assignments over winter break are necessary, as long as they are not simply used by teachers to keep their students busy but instead, to take advantage of the two weeks that were given for the progression of the course. I believe that as long as teachers have students' best interest in mind, and understand that most students, especially those in AP or IB courses, have many other responsibilities over the break,"
— junior Nicolas Madero Ferro said.
"
I don't think it's fair that students get homework over the break because there are many students who have other responsibilities, especially the juniors and seniors. Not only that, but the breaks are meant for students to spend time with family. The students wouldn't be able to enjoy the break if all they are doing is focusing on homework,"
— sophomore Quetzalie Pizarro said.
"
I think we should not have that amount of homework because instead of leading us to learn, it just frustrates us. It's also demonstrated that big amounts of homework leads to less concentration and hate towards school, when doing homework and studying should be important and interesting. Students need to have less than an hour of homework, not six like I have,"
— senior Luz Cespedes said.
"
I think giving homework over the break maintains the students focused on the curriculum. With all the testing that we have, we essentially end up finishing the school year in May so it's critical that we squeeze in all the time we can,"
— Chemistry teacher Mr. Cartas said.
"
I think that homework on breaks is not fair because it is break, but at the same time, if students don't have homework they forget everything they've learned especially over long breaks like winter break or spring break,"
— junior Alyssa Lamadriz said.
"
In my opinion, I think that we shouldn't have any homework during winter break. It's already very hard and stressful to keep up with school. We should have a little time to spend with our family, clear our minds, and start a fresh new year. Always with hopes of doing much better for what is left of the school year,"
— senior Norberto B Perez said.
"
It's not fair, it's a break for everybody,"
— Math teacher Ms. Prado said.
"
I think that it's not fair for students to get homework over the break because I think that students should have a break. It's called a break for a reason. Students get stressed out already during the school year, they don't need pounds of homework over their break time,"
— freshman Julissa Lugo said.
"
I personally feel that homework is unnecessary to do during the break,"
— senior Jada West said.