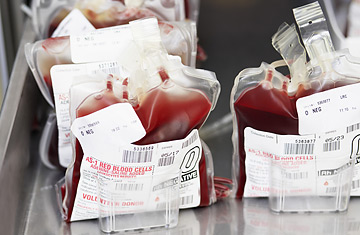 Making Blood Bank
If you go to Gables, you have probably have seen or heard about the blood drives that go on. However, there are many things about them that you might not know. For example, did you know that one in twenty pints of blood in the U.S. is dumped down the drain because it passed its expiration date or due to issues during processing? Or that blood isn't donated to hospitals but rather sold to them? And that the going rate for a pint of blood in Miami is over $200? It is absolutely clear that the blood industry is corrupt and amoral.
To put it shortly, the blood industry is corrupt yet beneficial, as Congress technically gets work done but makes boatloads of money in the process. As said in a Glassdoor post, OneBlood is underpaying many employees, those with personal relations to managers are given special treatment and there is too much stress acquired from the job. Other than the "okay" pay, there is "Everything else wrong with a workplace you could imagine."
Although the blood industry is corrupt and wasteful, it still saves lives. Every time you donate blood, you can save up to three lives, assuming the blood isn't wasted or contaminated. Also, plasma, which is in the blood, is used to create life-saving drugs, although the process is a bit problematic. So, no matter how broken the blood industry is, it still saves lives, which is the main goal of those who agree to donate blood.
"[Blood drives] are pretty great. It helps the community and for people to stay alive," freshman Richard Smithies said.
Next, there is plasma. The plasma industry is flawed and puts its donor's lives, like this one who had a bad experience, at risk. To begin, the author went to donate plasma because of a cash incentive to make ends meet and nearly collapsed the day after donation. The safety pamphlets mentioned nothing about this side effect, only that donating plasma was safe with few and minor side effects. Not to mention that the donation company claimed that the maximum number of donations was two times a week; this amount is nearly four times what is recommended by all other Western societies like Belgium, Canada, France and Japan. Additionally, the author saw that many donors cheated on exams, like lying about alcohol or diseases and even about their own weight.
"A lot of people don't like getting stabbed in the arm, and a lot of people don't like getting stabbed in the arm twice, which is what happened to me. I got stabbed in the right arm, and they couldn't find my vein, so they started digging around to look for it, and it hurt, obviously, and then they decided to go the my left arm and they stabbed me there, at least they found it that time. So my blood donation experience was not the best but I would do it again because they gave me community service hours," senior Gleudis Medina said.
"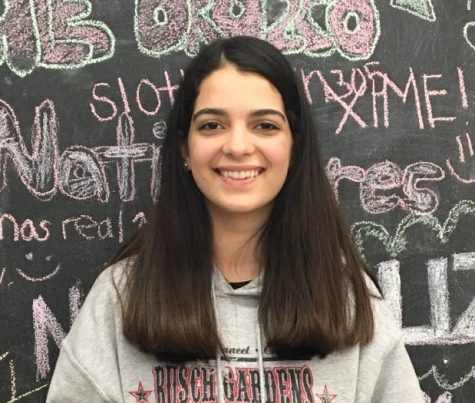 Blood is first tested and then sent to the hospital that buys the blood. Everyone always seems to not like the idea of the organization selling the blood. But that's the only way that they can continue to run OneBlood. They have to pay for the buses, nurses and the supplies.
— senior Amanda Lopez
Also, mixing plasma, a process that makes it usable for medicines, is done in batches of hundreds of thousands; dozens of times larger than those in Belgium (5,000) and still double that of Germany (60,000). One might wonder "Who cares about big batches?" The answer is that if a single donation is infected with something – if a donor lied about their diagnoses, if the donation got contaminated during handling – the entire batch has to be dumped because it could be contaminated. Even today, there is a one in two million chance of getting HIV from a medicine that used plasma.
Although some may say that it's still a good cause because you save lives, which is true, many others are harmed or maltreated, like some employees and recipients of blood donating services. Keeping that in mind, get out and donate if you can, as hundreds of thousands, if not millions die every year because they don't have access to blood transfusions. Just make sure to do some research and donate to a company that follows safe procedures, and don't donate if you know you shouldn't – even if you need the money – because you could kill yourself and others in the process.
The CavsConnect staff encourages comments and conversation on all of our content. We reserve the right to remove comments that are vulgar, rude, hurtful, or unrelated to the topic.