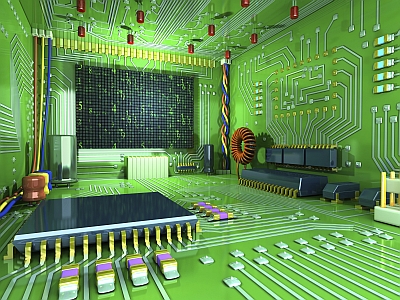 https://www.asdreports.com/news-1986/smart-homes-market-worth-5177-billion-2020
Smart Homes – Are They Really That Smart?
September 7, 2016
From the terrifying machines of Terminator to the helpful Jarvis in Iron Man, robots and Artificial Intelligence (AIs) are everywhere in science fiction. Now, however, it is becoming a reality. Mark Zuckerberg, CEO and founder of Facebook, has said he hopes to demo a new smart home AI system by October of this year. Applied to his house, he can control the music, lighting and temperature of his house, all with his voice. Still, the idea is not as glorious as it is made out out to be.
All these "smart" products have revolutionized the technology industry; from cars to phones, they seem to be everywhere! Nevertheless, to bring them into our own homes seems a little excessive. Not to mention that the idea of owning a smart home does have its downsides. The system could crash and leave you unable to operate basic features  of your own home. The system would make your electricity bill skyrocket, and the cost of installation and routine repairs would make it available to only the rich few. Another obvious flaw with the system is that it promotes physical inactivity.
Some people believe that smart homes have some redeeming factors in that they can help people who are physically handicapped to have greater control over their lives. As of now, in the closest thing we have to a smart home is a hotel in Japan run entirely by robots called the Henn-na Hotel.
"In case you forget to turn of a light or something, you don't need to drive and waste gas to go back to the house, you know what I mean? If you forgot to lock your door you can just use your phone to lock it instead of driving all the way back there and wasting gas," freshman Elizabeth Sardiñas said.
Still, the Henn-na takes away jobs from actual people, uses more electricity to run the robots and systems, and is susceptible to government spying and hacking. Also, contrary to its intended effect, the smart home itself uses electricity, because it is basically a giant computer you live in.
"I'm against smarthomes because they're going to increase people's laziness and people are going to gain weight, and it's just going to turn out badly – like WALL-E, for example – how everything turned out, and that's not a good thing," sophomore Laura Espinosa said.
Finally, although it can be used to help the physically impaired, it would have a greater negative effect on the majority of its users. Also, due to high costs and privacy issues, it is an all around poor choice for society. With that in mind, if you were given the choice, would you still want a smart home?