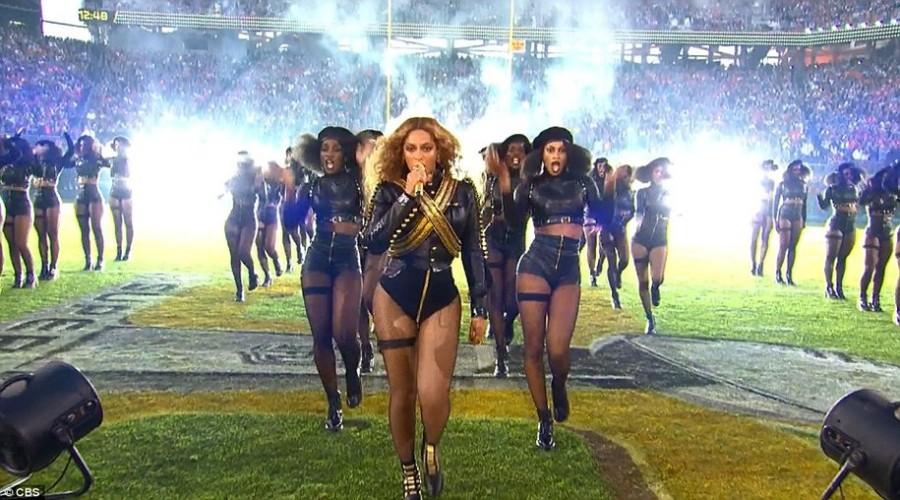 Police NOT in Formation
Beyoncé's performances are known to be lavish, and her Superbowl 50 halftime show performance was no different. However, her performance began to make people wonder whether or not Beyoncé is "anti-police" because her halftime show promoted the Black Panthers, a black political organization that endorsed self defense through acts of violence. Beyoncé's promotion of the Black Panthers only demonstrates her admiration for her race and in no way an attitude against police.
Some representatives for the Stop Mass Incarceration Network support Beyoncé's incorporation of the Black Panthers. Beyoncé courageously stood up against African American police brutality and made sure to include her perspective in her performance as well as music videos. Police deciding to boycott Beyoncé's concert is foolish – they are neglecting the safety and wellbeing of everyone who attends the event. Without Beyoncé even justifying her incorporation of the Black Panthers, police are promoting the boycott of her concert, losing Beyoncé fans and gaining her negative publicity.
However, some argue that Beyoncé's halftime show made officers' jobs even more dangerous, since it could encourage rebellious citizens. The National Sheriffs' Association went as far as to blame Beyoncé for the death of four officers and to claim that Beyoncé purposely promoted the Black Panthers to divide Americans.
"
It's quite absurd that the people claiming Beyoncé is anti police are relying on false accusations and false assumptions. Assuming Beyoncé's motives already proves this controversy is pointless.""
— sophomore Destiny Moore
However, if people do decide to become rebellious because of Beyoncé's  halftime show, Beyoncé should not be blamed. The death of four police officers is not Beyoncé's – she did not pull the trigger. People should not assume Beyoncé's motives or thoughts because she has not confirmed anything regarding the event.
"This entire controversy is based on speculation – when Beyonce defends her position, everyone will see how wrong they were to assume," sophomore Alexa Velez said.
The bottom line is that Beyoncé stood up for what she believes in, which only shows an exemplary citizen and a role model to young children. Police officers should not boycott her concert: the only danger they are causing is leaving everyone in danger if something were to happen during the event.