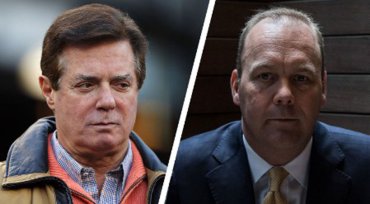 FOX31 Denver
United States of America v. Manafort and Gates
In recent news, Paul J. Manafort Jr and Richard W. Gates III have been indicted by the special counsel, led by FBI top investigator Robert Muller, that is investigating potential Russian involvement in the 2016 elections. Manafort, a well-known member of the Republican Party, is a longtime political consultant and lobbyist in Washington. Gates, Manafort's long-term business partner and one of Trump's campaign officials, is also part of the 12 indictment charges. These include conspiracy to launder money, conspiracy against the United States, being an unregistered agent of a foreign principal and false and misleading FARA (Foreign Agents Registration Act) statements among others.
Manafort has helped various Republican presidential nominees manage their party conventions, including Gerald Ford in 1976, Ronald Reagan in 1980 and 1984 and George H. W. Bush in 1988. He also worked on Bob Dole's 1996 presidential bid and has worked with a number of questionable international characters, including Filipino dictator Ferdinand Marcos and the Russia-backed president of Ukraine, Viktor Yanukovych. In spite of knowing this, Donald Trump asked him to be his campaign manager. Manafort was able to successfully guide important members of the party to support the man who would later become President. His resignation from the position in August, which surprised many, did little to tarnish all he accomplished.
"
I am very wary of the situation. I, a supporter of Trump's Administration want to see where this investigation leads to. I think that this may be a vital part in giving those who believe in fake news, how they are wrong."
— senior Gabriel Benedi
The indictments include a conspiracy charge which is mainly about misleading the government.  Included in this charge is the allegation that Manafort and Gates provided false statements to investigators and failed to register as foreign agents. Manafort began to withdraw from the limelight in June after his work with the campaign drew attention to his life, leading to questions about his business transactions and other possibly unethical acts committed earlier in his career. Later in August he permanently withdrew from the election scene. Manafort and Gates are looking at a 188 and 151-month prison sentence, respectively, according to the federal sentencing guidelines described by prosecutors.
"I find it ridiculous that our president is reckless enough as to associate with people such as Manafort. I mean, why would I want a president who's campaign advisor lobbied on behalf of controversial countries like the Philippines and the Democratic Republic of Congo, it's a severe conflict of interest," senior Virgil Alfred said.
As the process unfolds, more information will surface. Mueller and his team are instructed to fully follow this investigation wherever it may lead, despite the President and many other prominent political figures' objections.