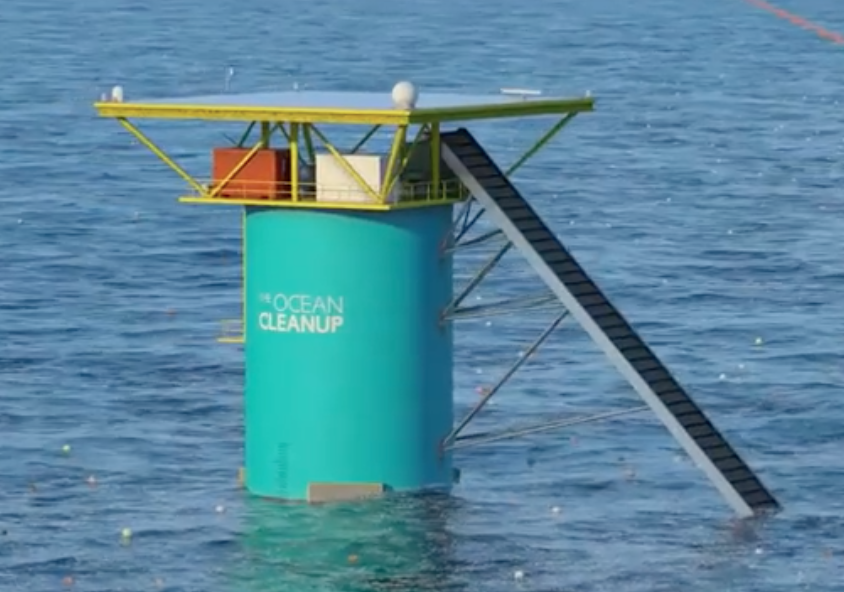 The Ocean Cleanup: How One Young Man Aims to Change the World
Mar 7, 2016
Boyan Slat is the founder and Chief Executive Officer (CEO) of The Ocean Cleanup, a company that aims to "extract, prevent, and intercept plastic pollution by initiating the largest cleanup in history" through the use of new technologies.
Slat is a 21 year-old Dutch entrepreneur and inventor who is the impetus behind the cleanup. Already, he has been recognized by the United Nations for his dedication to his environmental cause. Through The Ocean Cleanup, Slat, his team, and volunteers plan to rid the ocean of plastic waste.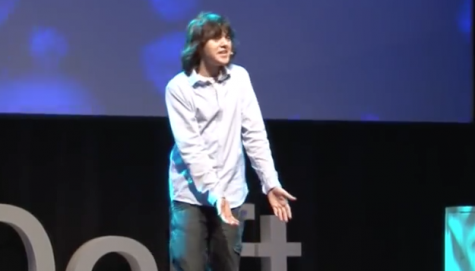 In a TEDx talk, How the oceans can clean themselves, in 2012, Slat spoke about the reasons humanity needs to clean up. He starts by saying we are in a "Plastic Age," where 300,000,000 tons of plastic are produced every year. For a school project, Slat and some friends began research about plastic. They ultimately found out, with the help of a group of university professors from Delft, Utrecht and Hawaii, that there would be 7.25 million tons of extractable plastics floating in the gyres, the five major circulating currents of the ocean, by 2020.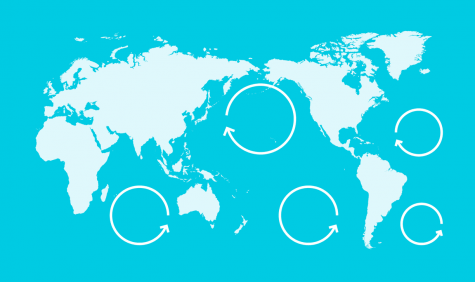 The root of the problem is the Great Pacific Garbage Patch. Discovered by oceanographer Charles Moore while he was yachting, the patch is a "water-bound swath of floating plastic garbage the size of two Texases." Each gyre faces a similar problem: garbage patches filled with micro plastics and other debris.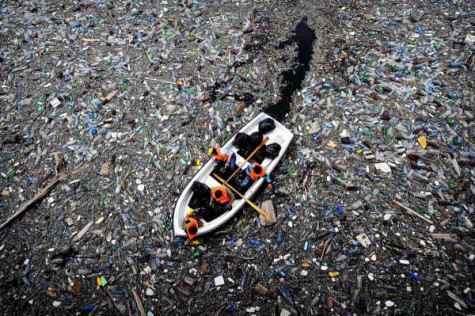 The people behind the Ocean Cleanup have been experimenting with prototypes of the invention that aims to collect the waste after raising millions of dollars through crowdfunding. It is made up of long floating barriers and a manta ray shaped platform, the design of which has evolved into a tall platform with what appears to be a conveyor belt. Using the currents as an advantage, ocean movements will rotate the plastic into the floating platforms and out of the oceans. In diverting the plastic, it is estimated a large portion of plastics can be removed from the gyres.
"I think this is a brilliant idea. I love that some of our more brilliant minds are finally coming up with viable solutions to our environmental problems. This goes to show true American ingenuity and free enterprise at work. With time we will always come up with answers to our biggest environmental problems," International Baccalaureate (IB) Biology teacher Mr. Molina said.
Sometime this year, the team hopes to launch its Coastal Pilot near Tsushima Island in Japan. All of this is in preparation for the big launch of the invention in the Pacific gyre in 2020. Formerly, plans to remove waste would take thousands of years. This option estimates it would only take 5, though more recent research by The Ocean Cleanup points to a longer period – still significantly less than without their invention.
"I think everyone should be eco-friendly because our own waste and pollution impacts the entire world. It's also something that is very easy to do – if everybody started using reusable grocery bags, carpooling, taking shorter showers, not throwing away food – that would also have a major impact. I think Boyan Slat's invention is incredible in addressing one environmental issue… and I hope it succeeds and inspires other young people to think of a way to leave the world better off than when we entered," senior Rebecca De La O said.
Until the official cleanup launches, do your part by preventing new plastic wastes from reaching the ocean. Dispose of garbage properly and even reduce your plastic usage. As demonstrated by Slat, you're never too young to make a huge difference.