Comparing clubs Gables has to offer
It can be confusing trying to differentiate between certain clubs that are similar. However, this guide sets the differences aside for the most common confusions
As club fair is right around the corner, it is crucial to understand which club is the best fit. From community service opportunities to political activism to honor societies, Gables offers a wide array of clubs to choose from, and depending on passions and interests, every club is right for one. While this fair will be held virtually, highlights has chosen some of the most engaging clubs available with similar goals to students for the 2020-21 school year. This straightforward comparison highlights the key aspects each club provides, along with student insight and examples.
---
MUN and PACE
Model United Nations (MUN), is a competition-based club where members portray delegates to the United Nations (UN) and simulate UN committees. In these committees, members practice their public speaking and research skills while debating world issues, which include humanitarian crises, sustainable farming practices, and war. By the end of each conference, the prestigious "Best Delegate" award, along with "Outstanding Delegate," "Honorable Mention" and "Verbal Commendation" awards are distributed, rewarding some students for their efforts.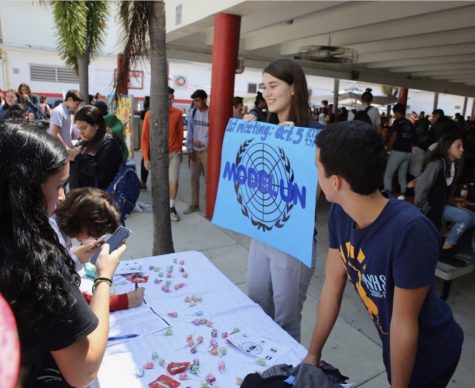 "People should join MUN because it is a great way to practice your public speaking skills and for students to explore politics and world issues. Model UN forces you to hear all sides of a debate, which is a great way to form your own political opinions, and teaches you about problems the world is facing you probably wouldn't have known before," MUN President Isabella Rodriguez said.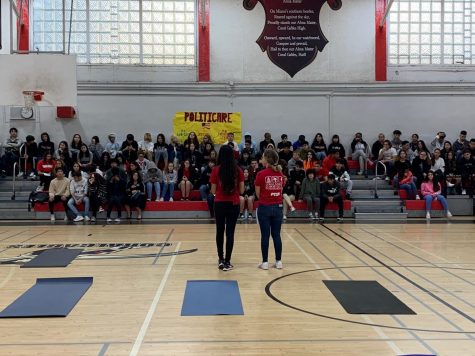 In contrast to MUN, The Political Activism and Civic Engagement Club (PACE) focuses on helping students get familiar with the political world and share their views. Students meet people who are interested in the field of politics, discuss current events and debate on various topics of interest.
"What I enjoy the most about PACE is that our members hold a variety of opinions from across the political spectrum. It's really cool to listen to and understand other people's point of views," PACE Vice President Samantha Gazda said.
---
Key Club and Interact
Key Club is the world's largest and one of the most internationally recognized student-led community service clubs. Its goal is to provide their members with opportunities to serve, build character and develop leadership. Key Club organizes several events for its members including donation drives, hands-on service opportunities, such as beach cleanups, and creative service opportunities.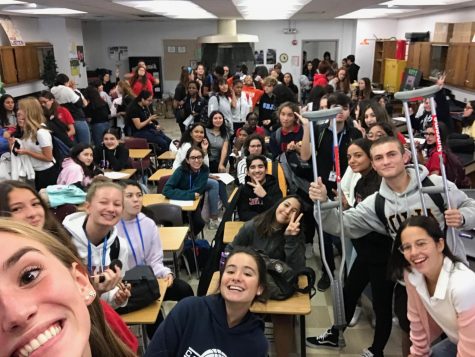 "Key Club has been a home to me my entire high school experience. A key thing that really intrigued me is that we serve the community and better Miami, but Key Club is a family. We all have one goal to help Miami and we get so close doing so," Key Club Vice President Catherine Pasternac said.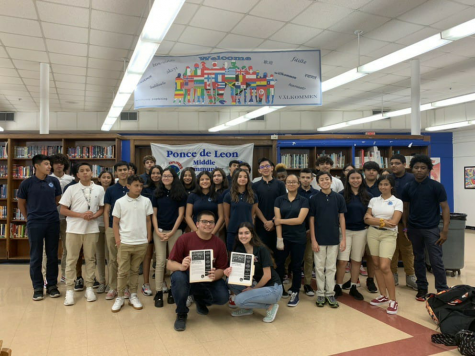 Similarly, Interact is a Junior Rotary club that allows students to give back to the school community and impacts lives by developing social skills that will build connections and opportunities. Interact helps create a safe and fun environment at the school by providing students with community service hours and collaborating with prestigious organizations. 
"Mentally and socially, Interact makes you want to do more, achieve higher than the set goal you already had, go that extra step to make someone else's day better or even put a smile on their face," Board Member Indiana Harper said.
---
SECME and Mu Alpha Theta
SECME is a Science, Technology, Engineering and Mathematics (STEM) competition club. Members participate in local, state and national competitions, showcasing their engineering and science skills in inventions, such as mousetrap cars and water bottle rockets.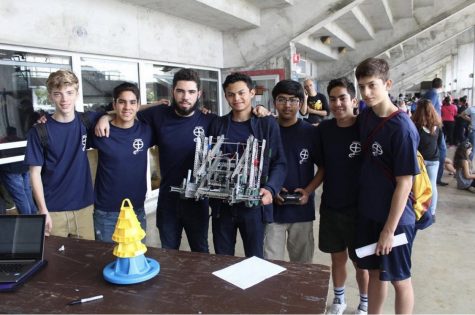 "What I love about our club is that members don't need to be good at math or science. We love people with mixtures of personalities and strengths. If people love painting or drawing, it benefits us in the competitions, such as creating banners. While if people do love math or science, there are brain bowls that compete against those subjects. There is something for everyone," SECME President Emily Gonzalez said.
On the other hand, Mu Alpha Theta is a math based club that provides tutoring for students in order to become more knowledgeable in math while also providing community service hours, and promoting the enjoyment of mathematics in high school.
    "Even though Mu Alpha Theta is primarily math focused, not all club members need to have a strong love of math itself. Our club hopes to provide its members with a friendly community in which they can make new friendships and inspire each other," Board Member Nicholas Musa said.
The CavsConnect staff encourages comments and conversation on all of our content. We reserve the right to remove comments that are vulgar, rude, hurtful, or unrelated to the topic.