Faces to know
Meet some of the must-know staff at Coral Gables Senior High School
Khushnuma Driver 
Khushnuma Driver is the student body's College Assistant Program adviser. Her job as adviser is to give college advice and help students manage the tedious application process. She is a helpful resource for students who want to take the higher education route and is always ready to help. Driver has an open door policy which allows students to come in without an appointment when she is available. Her office is in room 1132 in the main office. For incoming students she says that the college process starts in the 9th grade and getting involved and keeping good grades is essential from the beginning. You can reach her in her office or by email at [email protected]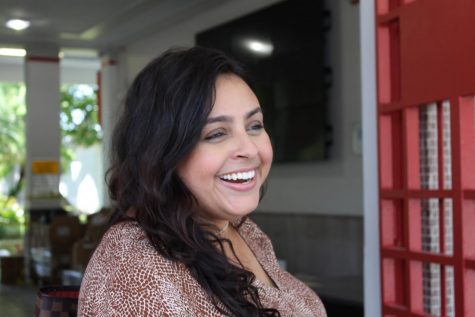 Principal Adolfo Costa
Principal Adolfo Costa usually found at his office or around the hall, has held his job for many years. He says his job as principal is to provide each student with a top notch education. With friendly and welcoming demeanor he is always willing to listen to students with a question or suggestion. He  can be found around the hallways or by emailing him. Costa is proud that any adult in the school is ready and open for students to turn to.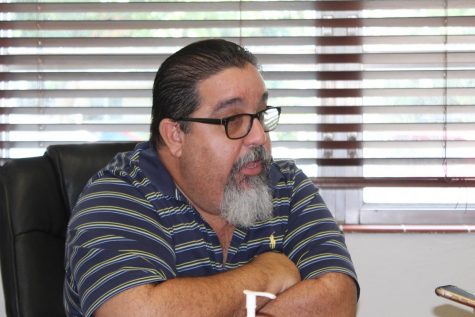 Assistant Principal Joseph Evans
Assistant Principal Joseph Evans is always busy looking over the school building maintenance, the custodial team, the science department and school fund-raising partnerships. 
Even with so much on his plate, "helping students is my priority," Evans says.
 Though officially only in charge of the 10th grade, Evans is not just limited to  sophomores. Because his first job is helping students, he any student with concerns can contact him and receive assistance. Students can  reach out to him via email or coming to his office on the first floor of building nine. As team leaders, he refers the other counselors to students if he is unavailable. He has many shoes to fill but wants to make sure that students feel like family here at Coral Gables Senior High.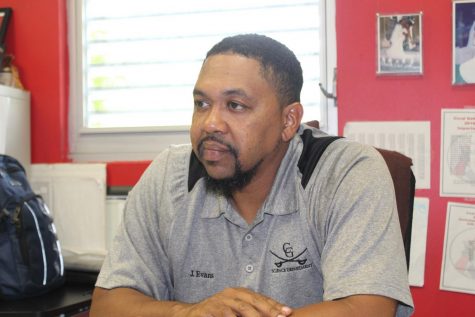 Louis Romero
Louis Romero is the person to go to about Gables sports. Working as the athletic director for the school, he oversees the physical education classes as well as the 36 sports teams on campus. He oversees both the teachers and coaches as well as specific factors such as transportation or referee management. Students interested in joining a sport can find information on the school website, but must turn in documentation that an athletic physical has been completed to Romero. He can be contacted via email and can found in the first floor of building nine.