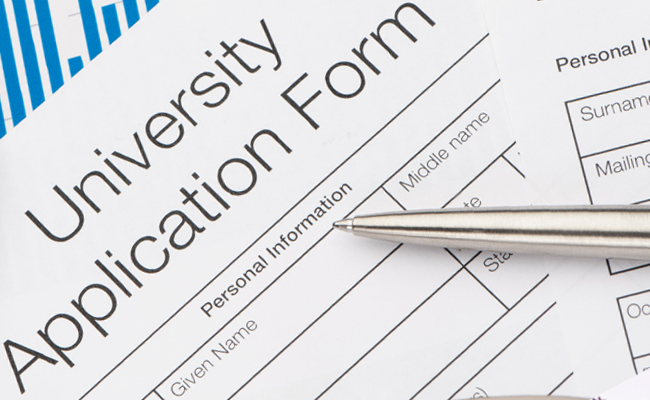 How to prepare for college
As college application season approaches, underclassmen should begin getting prepared now to increase their chances of acceptance.
Without any help or advice, college may seem like a daunting task that may be handled in the future. In reality, the choices a student makes throughout their high school career, along with factors like extracurricular activities and quality of applications, can all have an impact on how colleges receive one's application. As more and more students begin to prepare for college, underclassmen and upperclassmen alike should be mindful of the looming application season.
Before applying, there are several factors that affect competitiveness against other students. Choosing challenging college-level classes like Advanced Placement, Dual Enrollment and International Baccalaureate courses indicates to schools that a student can work under the rigor of a college course and is more likely to succeed in college. However, it is important that the best possible grades be maintained in these courses, as they can more heavily impact weighted GPA, and in the case of Dual Enrollment classes, even affect college GPA.
Students can also decide to specialize the classes they take and concentrate on a singular field if intending to continue with a specific career or field. According to College Assistance Program adviser Elizabeth Stack, "for example, if you know early on that you're interested in something like business or finance, joining FBLA as a 9th grader and doing competitions and learning about business plans and models can only help you because colleges will look at you and say 'this student has shown interest in this particular area for four years consecutively; they're really serious, so we're going to take them.'"
Colleges will also consider standardized ACT or SAT test scores, and although some schools are not weighing them as heavily as in the past, they can serve as an area to make up for other areas that are not as impressive on an application. To score as well as possible, a minimum of 10 hours of test practice is recommended, and the College Board recommends studying weekly for a minimum of one hour.  The more time dedicated to practice, the greater the possible score increase. The College Board offers free SAT practice through Khan Academy and the Preliminary SAT is available for free for underclassmen and available at no cost for juniors with free or reduced lunch status. The College Board also offers SAT fee waivers for these students, making it an accessible platform to promote oneself to a college.
Along with academics, colleges will also look for a record of achievement outside the classroom. Strong records of extracurricular activity will show a school that a student is prepared to operate in real-world situations with others and can even showcase an applicant's abilities and personality. For the most part, colleges prefer students that have been consistently involved with extracurricular activities that later assume more responsibility and leadership positions as they continue their high school career.
"With your extracurriculars, the more thematic you are, the better, because colleges want to see dedication, discipline and longevity in things," Stack said. It is also recommended that students dedicate their time to extracurricular activities that are of interest to them, and not to commit time to an activity solely because it "looks good for college."