Miamians prepare for the upcoming Colombian presidential election
For many Colombian citizens living in Miami, being able to vote for the leader of their own country while living in the U.S. is a poignant emotional experience.
May 11, 2018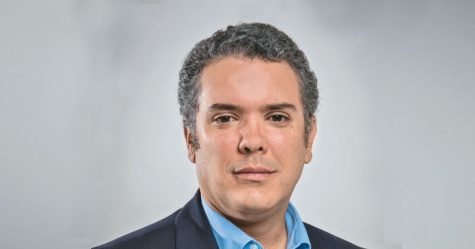 Hundreds of Colombian citizens lined Aragon Avenue in Coral Gables on Tuesday, March 27, rounding the corner in a chain of people so long that it spanned multiple streets. Standing for hours under the searing Miami sun, they were registering to become legal voters in the Columbian democracy in preparation for the upcoming Colombian presidential elections in May. A police officer guarded the door to the consulate of Colombia and ushered in registrants by the dozen, who, once inside, filed with the National Electoral Council of Colombia.
Although these Colombians are currently residing in the United States, Colombia permits them to register to vote and participate in their own democracy, as long as they are registered citizens of Colombia.
The Colombian presidential elections will be held on May 27, and all those who registered on or before that day will be able to vote. If no candidate running receives a majority of the vote, runoff elections between the top two candidates will be held on June 17, two weeks after the election.
Juan Manuel Santos, the current president of Colombia, has held office since 2010 and is stepping down due to having reached a two-term limit. There are currently ten candidates vying to take Santos' position — the three receiving the most attention are Ivan Duque, Gustavo Petro and Sergio Fajardo.
Ivan Duque is the candidate with the greatest favorability, standing at 41 percent in the polls as of April 18, according to polling group Invamer. Of the prominent candidates, his policies are the most right-wing, and he is the nominee of the Democratic Center Party, founded by former president Alvaro Uribe. He has represented this party in the Colombian senate since 2014. Additionally, in 2010 and 2011, before his election into the Colombian government, Duque served as a delegate to the United Nations.
"I think Ivan Duque is very centered around making Colombia grow and keeping it away from guerilla warfare," Daniela Noguera, one of the registrants at the Colombian consulate, said. "For me, Ivan Duque means safety."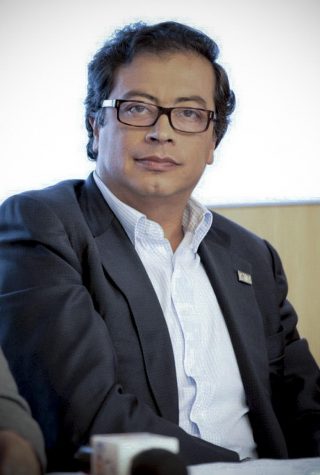 Gustavo Petro is the most liberal of the prominent candidates running for president of Colombia. He ran for president in 2010 as well, ultimately finishing in fourth place with nine percent of the vote. He more recently served as the mayor of Colombia's capital city Bogota, holding office from 2012 to 2015. His first jab at politics came when he was just 17 when he joined the guerrilla group "Alianza Democratica M-19." His platform appeals to people who want to see changes from the country's current leadership.
"It will continue to be the same — we've always had issues. With Duque, there will be no changes: It will continue how it always has. Duque does what [former president Alvaro Uribe] says… Petro is going to make changes," registrant Jaime said.
Sergio Fajardo represents the center-left voice in his bid for the Colombian presidency. He is the presidential nominee of the political party "El Polo Democrático Alternativo," which stands opposed to current president Santos. Before his nomination, he served as mayor of the city of Medellin, the second largest city in Colombia and the administrative hub of the region of Antioquia. After serving as mayor, Fajardo rose to the rank of governor of the region of Antioquia, one of the most wealthy and populous regions of the country. Though he is aligned with a political party, he is frequently described as an independent candidate: the Spanish newspaper "El Pais" declared him "the most independent of all independents."
"Fajardo tries to make the country more modern and to be known for the good things that we have and not just the criminals that we have, so he's a strong candidate," registrant Mayte Idarraga said.
This election has different meaning to different people, and various issues are at stake. One of the most important issues to Jaime, one of the registrants, was education:
"Education matters most to me. That's what Colombia is missing: education for the people. If we don't educate, we will continue along the same path: corruption, robbers, assassins, all of that. If we educate the masses, many people's morality will change," Jaime said.
Additionally, 2018 marks the first year that the Revolutionary Armed Forces of Colombia (FARC) will be able to participate in the Colombian government. Previously a rebel guerrilla warfare group, they now act as a nonviolent political party — a decision arrived at after extensive talks and proposals between FARC and president Santos in 2016.
"For me, the fear is to have Colombia turn into a Venezuela. My fear is that my country will be in the wrong hands, and having FARC in the congress of Colombia is one of the things that I am completely fearful of," Noguera said.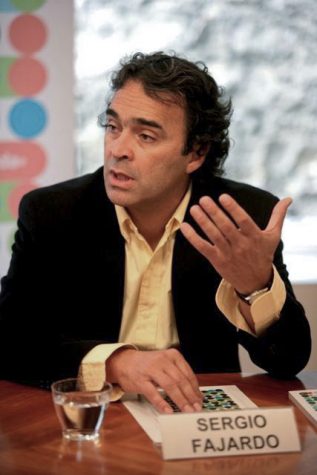 Colombians all over the world are aware of the tense political situation transpiring in their home country — some even as young as high school students. highlights spoke to Gables freshman Daniela Parra on her fears with FARC being able to participate in the Colombian government.
"Essentially, the FARC are going to destroy Colombia because they're taking advantage of the poor communities," freshman Daniela Parra said.
For many, being able to participate in the government of their home country while living in Miami is an emotional experience.
"I really like that we have the opportunity to vote even though we're not in Colombia right now. I like that I get to choose who is going to be the president of my country even though I don't live there, because it's still a part of me. Even though I don't live there, I have family there, and we have to care about our people," Idarraga said.
Some Miamians with Colombian heritage feel privileged to be allowed voting rights even though they are not present in the country.
"I am extremely grateful. Right here, you see a bunch of people in a line, it could even take us hours to register, but it feels good, because you go 'wow, my fellow Colombians are also having the opportunity to voice their voices, even though they're outside of the country.' Their vote counts when it's time for our president to be chosen," Noguera said.
And though new presidencies come to power in nations all over the world every day, change often being the only constant in world politics, analyzing the Colombian elections from the unique position of a Miami resident reveals insights about the voters of Miami and of Colombia that one would be blind to from any other perspective. Colombians living outside of their country, it seems, may have differing views on politics — but few of them are hesitant to cast their own ballot.