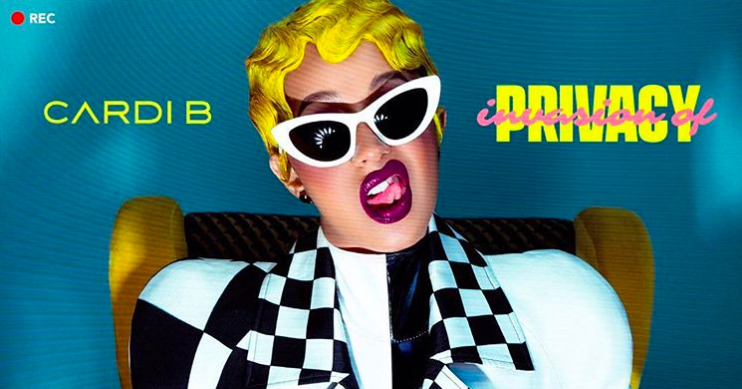 Vulture
Cardi B Back on the Beat
With the release of her new album, Cardi B proves to us once again that she is unstoppable both in her musical and personal life.
With the release of new songs from Drake, Kali Uchis, Lil Xan and many other artists in the hip-hop world, the week of April 6 proved to be revolutionary for the music industry. With empowering and diverse music, one album stood out among others: Cardi B's Invasion of Privacy. Being her debut album, Cardi B mastered the art of finesse, reminding us that despite bad times, we must keep our head up.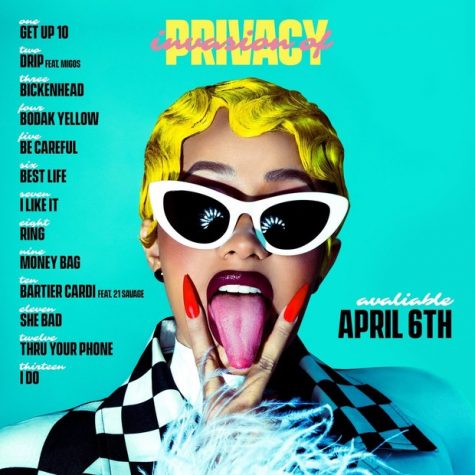 What is so distinctive and special about this album is the variety of styles Cardi B uses. In many of her songs, such as "Bickenhead" and chart-topping singles such as "Bodak Yellow", she stays true to her Bronx origins, choosing an often similar message and beat for her songs, which can be rather repetitive.  On the other hand, in "I Like It", she brings us back to her Caribbean roots, featuring artists such as Bad Bunny and J Balvin, who, in turn, mix both Spanish and English lyrics.
Invasion of Privacy is by far an album with many surprises, one being the impressive and wide range of collaborations Cardi B has included.  Featured artists like Chance the Rapper, Kehlani and SZA, have completely different styles than that of Cardi B. The twenty-five-year-old offers unfiltered slang on upbeat tunes unlike the aforementioned artists, who usually produce softer music with emotional and melodramatic lyrics and calmer beats. This album holds the first place on the Billboard 200 List and the record for most streamed album by a female artist in the first week for Apple Music, with over 100 million streams worldwide.
Even without her songs, Cardi B has proven to be an advocate for feminism both in music and society. She stands out in the usual patriarchal rap world, as she is one of the rare female rappers who has gone this far, alongside the likes of Nicki Minaj and Iggy Azalea. With her symbolic lyrics, she empowers women to realize both their role and dominance in their love lives and professional careers.
Cardi B's work has also influenced the mindset of the competitive world. She reminds us that in this modern society, there is no time to worry about haters. Since she used to be a stripper, many of her followers and even celebrities target her with negative comments or just don't take her seriously, but like she says in "Get Up 10", "If you got a problem with me, say it now / 'Cause I don't wanna hear no sneak dissin' / 'Specially not from one you weak bitches."  Even if she is often criticized for her past and actions, she ignored the hate and has now emerged into a successful rapper and a leader for women around the world without denying who she once was.
Personally, I give Invasion of Privacy 4 out of 5 stars. Cardi B has really surpassed my expectations for her first album, putting out a real product of hard work and determination. My only critique is Cardi B's failure to introduce variety in most of her songs, like in "Bartier Cardi" and "Bodak Yellow". If you want to see her in action and enjoy her confidence and empowering lyrics, she will be performing at Rolling Loud at the Hard Rock Stadium on May 12 or listen to her music by streaming on Apple Music and Spotify, among other providers. Tickets are sold on rollingloud.com.