Alfredo Wolfermann / highlights
The European Corner Brings Venezuelan Treats
Even before entering the locale, the scent of baking bread, cachitos and tequeños sifts through the air. The mouth-watering tastes of Latin-American treats lie within. Located just a few blocks from Sunset Place at 5889 SW 73rd St., European Corner Miami is a local bakery and restaurant that has been open since 1993.
Its name is slightly misleading, as it actually serves typical Venezuelan foods such as empanadas, cachapas and arepas. Aside from this, the bakery also provide a wide variety of Venezuelan products that are rare in the United States; these include candies, chocolates and beverages such as Cocosette, Torontos, and Venezuelan Malta, respectively, that are only manufactured in South America.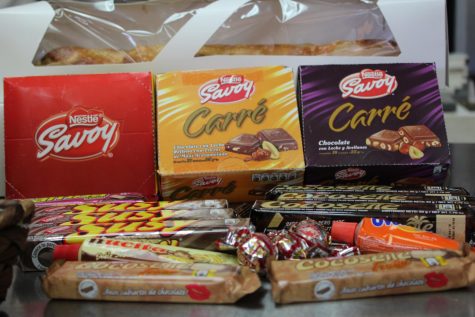 True to the latter part of its name, the shop is almost hidden in a corner of a shopping plaza, behind a stairway. Upon entering, customers can see the immense variety of baked goods offered through the viewing glass, as well as the different types of packaged products imported from Venezuela. Although a popular location for Venezuelan people, it is frequented by individuals of all cultures for its unique menu and tastes.
They are dedicated to serving the community through providing delicious Venezuelan products and offering personal customer service that reflects the warm and kind nature of the Venezuelan people. A family business, European Corner's founder Carlos Tassi still works at the shop regularly, and his daughter Carolina Tassi works as the manager. After leaving Venezuela over 20 years ago, the Tassi family found a niche that had not been explored yet: Venezuelan foods in a restaurant.
"The Venezuelan community has grown," Carolina Tassi said.
She added that their mission is to expand Venezuelan culture and help customers understand what Venezuelan cuisine is all about. For Venezuelans, European Corner  is a place to relate and reminisce with some of the tastiest bits of the country they left behind, eating and sipping on the same products and foods that they were used to in Venezuela.
Their menu includes meats, chicken, eggs, corn, cheese and coffee, a menu that works for a meal at any time of the day. Of the many selections available, two of the most popular ones are the arepas and cachapas, which start at $5 and $6.50, respectively. The equivalent of tortillas in Mexico or possible bread in Italy, arepas are extremely versatile corn cakes that can be filled with any type of filling or topping imaginable. A classic baked arepa is often filled with ham or cheese, but at the European Corner they can also be filled with anything from eggs to beef; it is up to the customer's preference. The steaming, golden pastry is surely hard to resist upon entering the shop.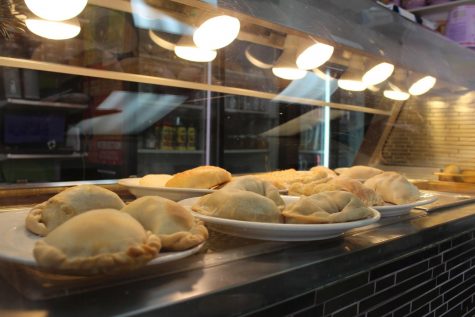 The cachapa is similar in certain aspects yet different overall. It is a type of pancake made from corn and that was originally made in Venezuela. The Venezuelan equivalent of an English crumpet, cachapas are folded in half and traditionally filled with cheese. At European Corner, cachapas are served with their traditional filling, however, customers can choose if they would like a different one, just like the arepas.
A cylindrical wafer, pirulines are filled with chocolate and hazelnut, their unique packaging identifiable by anyone who has dwelled in the Latin-American country.
European Corner provides the tastes of Venezuelan right here in our home of Miami. One of the very few places that offer genuine Venezuelan cuisine as well as a multitude of rare Venezuelan products, European Corner has created a place where individuals from different cultures can convene and enjoy the unique foods that the country has to offer.
The CavsConnect staff encourages comments and conversation on all of our content. We reserve the right to remove comments that are vulgar, rude, hurtful, or unrelated to the topic.