Swift rises from the ashes with "reputation"
Taylor Swift sings of the intimacies of romance with new album "reputation". ABOVE: Taylor Swift performs "New Year's Day" with dozens of fans at her Rhode Island home following the 300th episode of ABC's "Grey's Anatomy".
Nov 10, 2017
Taylor Swift returned to the music scene only to shock the pop-industry and her fans with music that is darker and more honest than ever. Her long-anticipated sixth studio album, reputation, dropped Friday, Nov. 10, three years after her last album 1989. The album includes fifteen songs full of lust, love and anger, with staples such as "Gorgeous" and "New Year's Day". Despite lacking powerful ballads, Swift has without a doubt outdone herself with this upbeat and showstopping LP.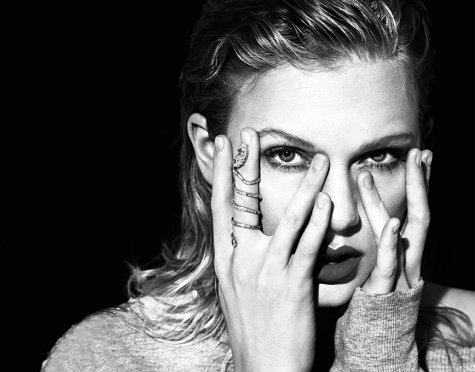 Swift's second full-fledged pop album is full of tasteful upbeat songs such as "…Ready For It?", the second single off the album, and "Dancing With Our Hands Tied." In these dance-worthy songs, Swift sings of beautiful love stories and having a significant other that is "all I want I'll never let you go," as seen in  Swift's "King Of My Heart."
Reputation is by far one of Swift's most intimate and honest albums. Her image of being innocent is stripped away with lyrics like "get caught up in the moments/ lipstick on your face" in the sultry "So It Goes…", and "only bought this dress so you could take it off" in her sexiest song yet, "Dress". Swift was previously known as the girl next door with her hits "Fifteen" and "You Belong With Me" from her 2008 album, Fearless. Her songs are less about the excitement of a crush, and more about desire and fulfillment in her relationships. Swift's maturity is clear on this fresh, new album.
To no one's surprise, Swift's talent as a songwriter is clearly seen throughout the album. In reputation, the 10-time GRAMMY winner, holds nothing back when it comes to her recent feuds and obstacles.
"I never trust a narcissist, but they love me/ So I play 'em like a violin/ And I make it look oh-so-easy," Swift sings on "I Did Something Bad," the third track off reputation.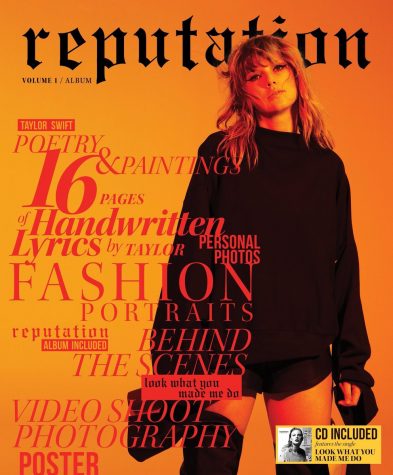 Arguably the real show-stoppers of the album are the perfect representations of healthy, happy and envious relationships. Swift sings of a relationship that extends past late nights and lasts until the following morning in the piano ballad "New Year's Day"— "I want your midnights but I'll be cleaning up bottles with you on New Year's Day".
"Call It What You Want", a personal favorite of mine, is worth blasting at full volume with its powerful lyrics about ignoring outside opinions and enjoying love.
Swift does an outstanding job at keeping the album's subjects both relatable for fans and enjoyable musically. With songs about infatuations and wanting relationships to be long-lasting, "Gorgeous" and "End Game", respectively, she brings in both long-established and new artists to join her on the album. The likes of singer-songwriter Ed Sheeran, rapper Future and daughter of Hollywood stars Ryan Reynolds and Blake Lively, James Reynolds, add an interesting twist to the already catchy tracks.
As a veteran of the music industry and a household name, Swift is an expert on making jaw-dropping changes from album to album. Her evolution from the curly-haired, country girl she was in 2006 with her debut album, Taylor Swift, to a powerful pop-singer has given Swift a permanent seat at the top music charts with reputation.
I give reputation a 4 out of 5 stars. Tickets to Swift's stadium tour will go on sale to the general public on Dec. 13. To see Swift perform songs off reputation on Aug. 18, 2018 at Hard Rock Stadium visit Ticketmaster. To listen to the album, check out the iHeartRadio music app and listen to reputation radio or purchase the album at various music retailers like iTunes or Amazon Music. The album will be available on streaming services such as Apple Music and Tidal in the near future.