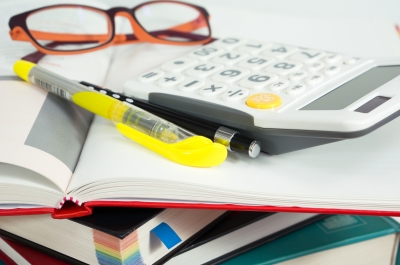 How To: Prepare for Exam Season
April is upon us! In a month, the dreaded weeks of testing begin. Any Olympian knows preparing for a feat of endurance takes a lot of work and planning and getting ready for testing day is no different. Get ready for testing season with six easy steps:
1. Don't rush it!
Though it is hard to get started, don't wait until the last minute to begin studying. Short term memory doesn't help with retention. You need to transfer your knowledge into long term storage for large tests like Advanced Placement (AP), International Baccalaureate (IB), and End of Course (EOC) assessments that cover a whole year's worth of material.
"I believe that as soon as spring break is over it is time for me to actually read from my IB books and notes. After the break is over, the realization that exams are right around the corner starts to kick in and I have [to] gradually prepare every day. I have to learn from my mistakes of procrastination in the past because I'm risking my chances of getting my IB diploma," senior Abraham Elmir said.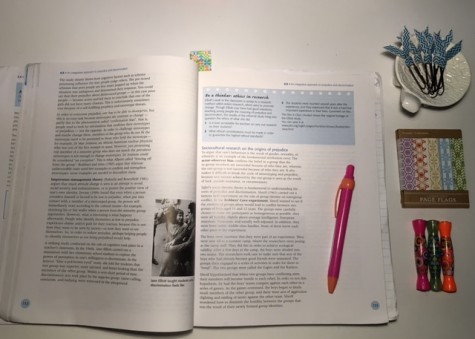 2. Have a separate space!
It can be hard to focus. Help with this by designating a certain space as a study zone. Free the space from distractions. Whether it's your desk, bed, or kitchen table, set aside a quiet and bright space where you can focus. It might be helpful to find a box and keep all the study materials in it when you're not using them. It would be awful to misplace your precious notes or review books.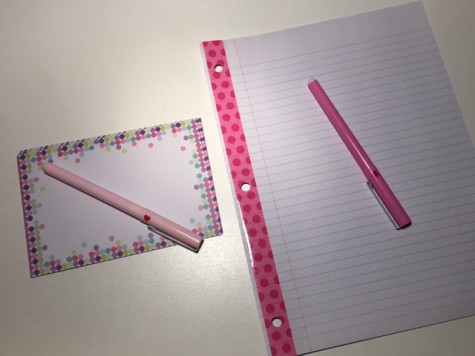 3. Use the study technique(s) that work(s) for you!
Find a way to study that works best. Are you a visual, auditory or kinesthetic learner? Whether you watch videos, retake notes, just read through the book, make flashcards or do more, starting to study earlier allows you to decipher the method that helps the lessons stick.  Make sure to review the instructions before your tests so you don't waste exam time going over them rather than putting the time into the exam itself. Remember to take breaks between studying and reward yourself so you stay motivated.
"I wait until the last minute most of the time and I usually sit in a quiet place, usually my room. I put on some 80's music that I like and take five minute breaks every 15-20 minutes to get snacks or talk to someone," senior Lily Obando said.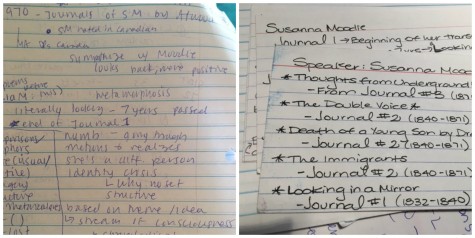 4. Get together with a study group!
Invite some friends over or attend a review session your teacher or school is offering. Group sessions can help cement your knowledge. Take turns explaining lessons. It also holds you accountable for your study time. You can't ditch your friend at the library!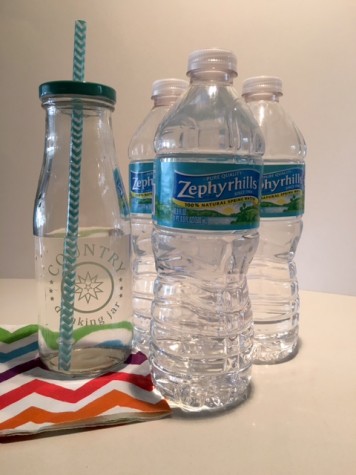 5. Eat well and stay hydrated!
How can you do your best if you're feeding your body the worst? Eat foods that power your brain and give you energy. However, it is unwise to make any drastic changes that could potentially throw you off during testing. Make any lifestyle changes now so you can be at your best exam day. It is also important to drink water. Dehydration has been shown to negatively affect brain cognition – so drink plenty of water!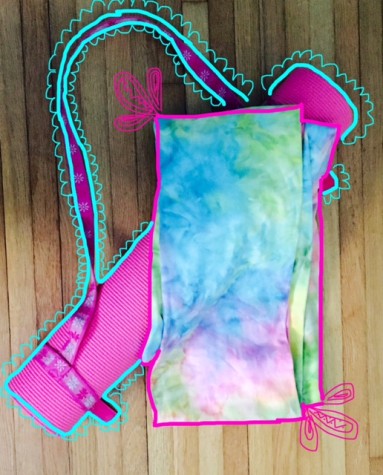 6. Try not to stress!
Though it's much easier said than done, try not to get overwhelmed. Practice meditation or yoga and make time to do activities that are fun or relaxing. You don't want to be worn out from studying before testing has even begun.
Help take some of the stress out of testing by being prepared. By starting early, hopefully you'll ease some of your exam day jitters.