COOL Drinks to Keep You Hydrated during School
During the school day, most students refrain from hydration due to their unenthusiastic attitude towards the school water fountains. Instead of drinking water, fellow Cavaliers will end up at the vending machines buying a bright blue or red bottle of Powerade, which is filled with chemicals and several grams of sugar. Below are some healthy alternatives when it comes to wanting a refreshing and cool drink to last you throughout the school day.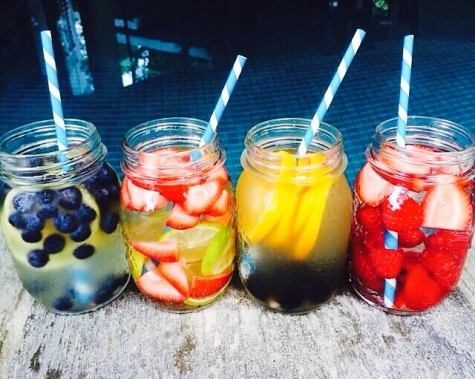 Water with a Twist: Water is so simple, yet has an endless number of health benefits. To make water more desirable during the school day, simply add whatever tasty fruit you desire to it. A handful of raspberries, strawberries, blueberries or a mixture of any two can be dropped into your drink. If you're not feeling the sweet tooth, you can add a slice or two of lemons. Lemon water can help fight against infections, lower blood pressure, relieve headaches and prevent dehydration, among many other things. These easy additions to your water will give your senses a tropical explosion.
"I love putting lemons as well as other fruit in my water because it gives it a great taste," junior Emilia Serna said.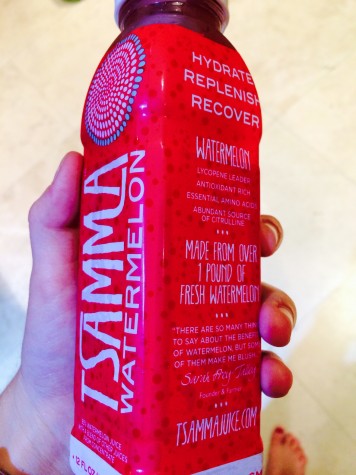 Juicy Watermelon: If you love the refreshing taste of watermelon, the new Tsamma: Natural Watermelon Juice is the drink for you. This juice is perfect to keep you hydrated throughout the day. Its tiny red bottle contains one pound of cold pressed watermelon! This drink is full of vitamins, minerals, antioxidants and much more. Plus, it can be used to help support the immune system, and soothe athletes' sore muscles and nerves. The sweet taste is all natural because there are no artificial additives! Next time you go to Publix, Fresh market or Whole Foods, don't forget to grab a bottle for school!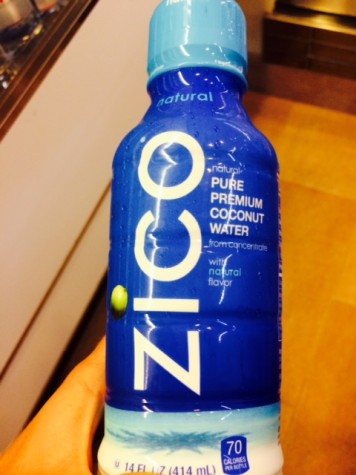 Crazy for Coconut: The next time you're thirsty, pick up a bottle of ZICO: Pure Coconut Water to fully energize you. ZICO: Pure Coconut Water naturally supports hydration and contains five electrolytes: magnesium, sodium, phosphorus, calcium and potassium. Shockingly, it has just as much potassium as a banana! It's also naturally sweetened as well as fat and cholesterol free! You can get a hold of this fresh drink at any local supermarket.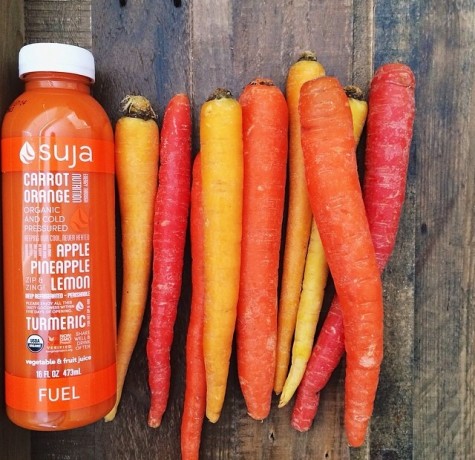 Daily dose of Vegetables: Drinking cold-pressed juices has recently become quite popular. Most cold-pressed juices consist of loads of vegetables and fruits. One of these famous juices is Suja Juice. Each unique bottle of Suja Juice contains the daily nutrients your body needs to maintain overall health. The Suja Juice known as "Fuel" comes in a sunny orange bottle, and contains all the nutrients necessary to keep your wheels turning during a long school day. This particular vibrant juice is a blend of carrots, oranges, apples, pineapple, lemon juice and a hint of turmeric. All Suja Juice drinks contain no added sugar! You can find this beverage and the rest of Suja Juice's products at Whole Foods and Publix.
"Drinking cold-pressed juices, such as Suja, is highly refreshing and the drinks are loaded with nutrients!" senior Victoire Jonqua said.
Whoever thought that keeping yourself hydrated could be so fun? Be sure to purchase a bottle of ZICO, Tsamma or Suja to keep your body energized. If you'd rather drink a glass of water, give it a little twist with some fruit. Stay hydrated fellow Cavaliers!