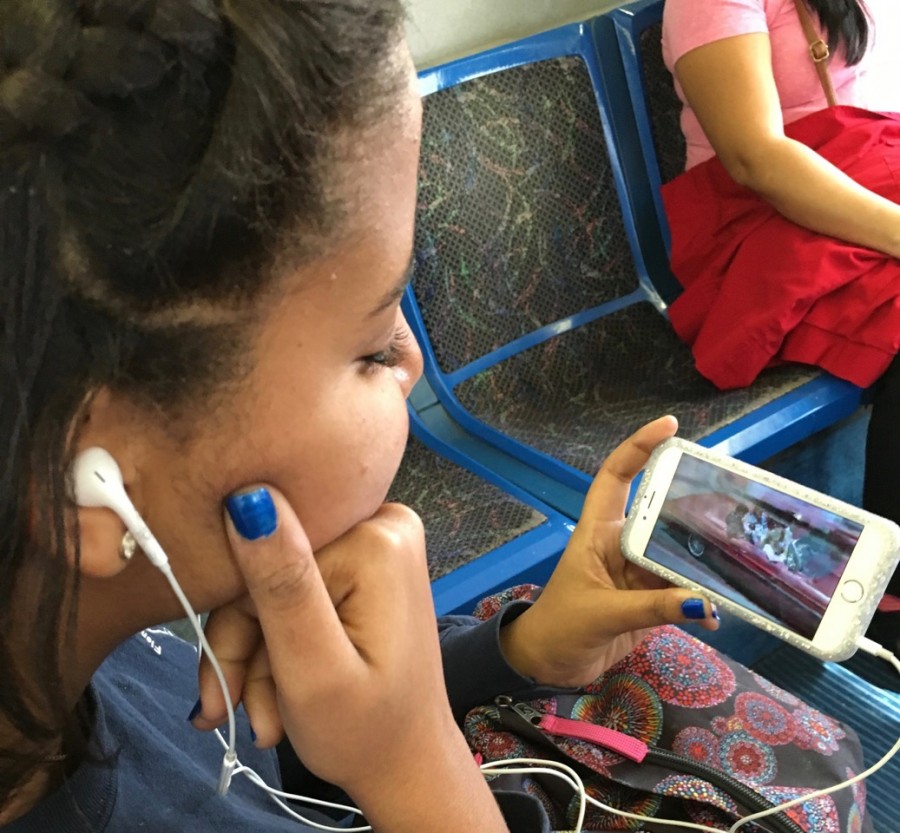 Netflix TV Revivals
Our Rating: A
Television (TV) show revivals have recently been gaining popularity as networks are acknowledging that many fans miss old shows. Netflix has not been the only one to create a TV show revival with the original cast. FOX created a 6 episode revival of "The X-Files;" however, those appearing on Netflix have been receiving the most attention since the original shows had such large popularity and a strong fan base.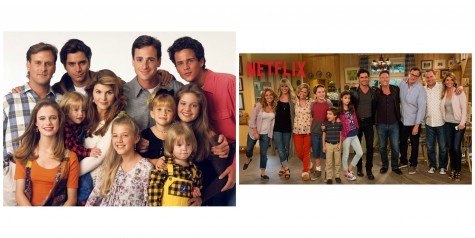 "Fuller House"
Most people watched "Full House" growing up and the series, which aired from 1987-1995, was always a fan favorite. Netflix decided to create a 13 episode revival including most of the original cast. This time around DJ (Candace Cameron Bure), Stephanie Tanner (Jodie Sweetin) and Kimmy Gibbler (Andrea Barber) all move into the Tanner's family home to help raise DJ's children, similar to the original series where Danny Tanner (Bob Saget) enlisted Jesse Katsopolis (John Stamos) and Joey Gladstone (Dave Coulier) to help raise his three daughters. The show will be on Netflix starting Feb. 26.
Critics have already been giving negative reviews to the show, even speculating that the Olsen twins avoided appearing due to its poor quality. Most still believe the show will a be a large success as fans who loved watching the original "Full House" come back to see the story continue to develop. Some even stated that "Full House" itself never had positive reviews when it aired; but it still reached incredible success.
The actors have all expressed their excitement in returning to the show and seeing all their coworkers. They have been publicizing the new show by appearing on several talk shows and exclaiming that they hope Netflix extends the series to more than the original 13 episodes.
"Personally, I think that nothing will be better the [original] "Full House;" but "Fuller House" will be new for this generation that has never watched "Full House" and I think it's very clever of Netflix to include the original characters," junior Iris Cordero said.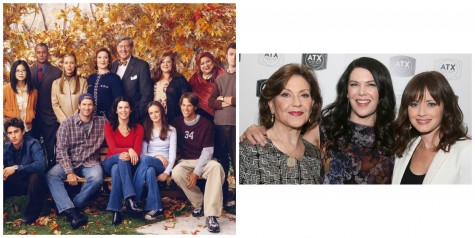 "Gilmore Girls"
"Gilmore Girls" was a newer TV series than "Full House," airing from 2000-2007. The show gained a strong following for its iconic quick-witted humor and references to pop culture. The show consisted of a mother and daughter who lived in a small Connecticut town filled with unique and quirky character. Although the series didn't reach as much success as "Full House," it gained more popularity when the whole series was posted on Netflix allowing for a new generation of fans to enjoy it.
Actors are still confirming their roles in the revival, but there has already been backlash from fans. Melissa McCarthy, who played Sookie St. James, Lorelei Gilmore's (Lauren Graham) best friend, claims to not have been invited back on the show, which lead to outrage from fans as she was one of the most beloved characters of the series. Fans have also been complaining over the fact that Luke Danes' (Scott Patterson) daughter will be returning to the show despite having had a small role in the original series and being not well-liked by viewers. The series is planning on creating four 90-minute long episodes, each one pertaining to one of the four seasons beginning with winter. Filming began Feb. 2 but the release date has not been confirmed yet.
"Yeah, I'm super excited for the [Gilmore Girls] revival because it's a really amazing show and I love it a lot," sophomore Karelia Jaramillo said.
Both shows are sure to be a huge success as fans can continue watching the favorite characters they never thought they'd see again. The remakes will be directed by the original directors ensuring the nature of the shows remains the same, reassuring viewers that the episodes will be similar to what they remember and love.