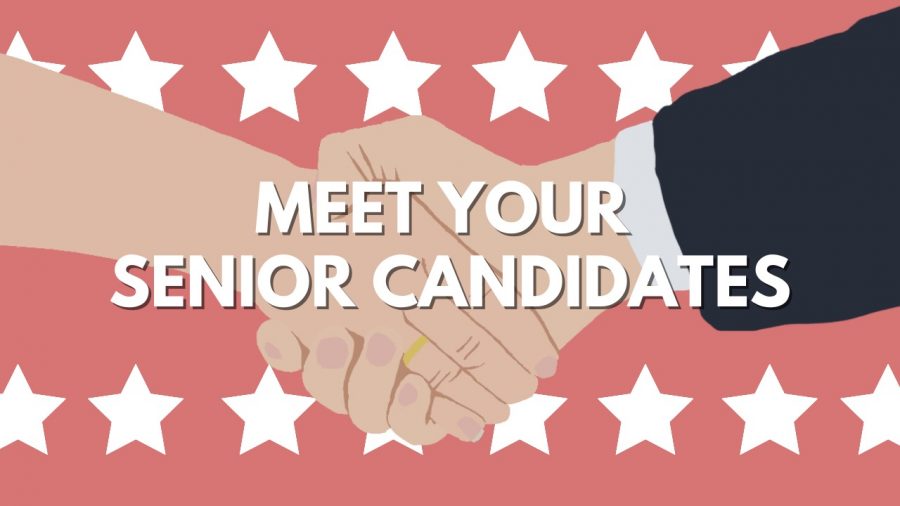 Victoria Mavarez
As elections come around this year, it is important to be informed and know about the candidates and their goals. Each candidate brings their own skills and ideas to the table so it is important to be aware of the options in order to make a more informed decision about the future student government.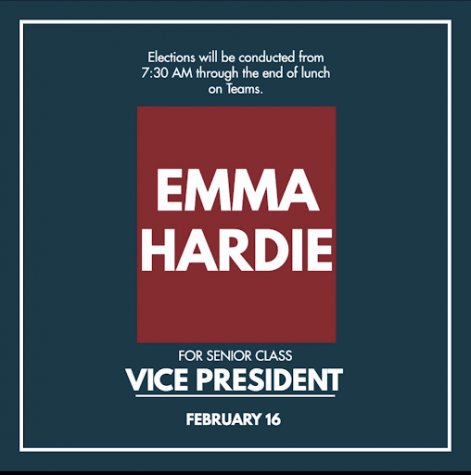 Emma Hardie
Junior Emma Hardie is currently in her third year of student government. Outside of student activities, Hardie is a third-year player of the varsity volleyball team and is the president of the Best Buddies club. She also tutors middle school students in subjects like math, science and Spanish.  She loves everything about the position– the responsibilities, the students she works alongside of and the involvement. She anxiously anticipates the election and hopes to continue the tradition next year.
"I have created a wonderful bond and work ethic with the rest of the board members… I also consider people's opinions and work with the board to try and comply with everyone's requests," junior Emma Hardie said.
Rocio Portal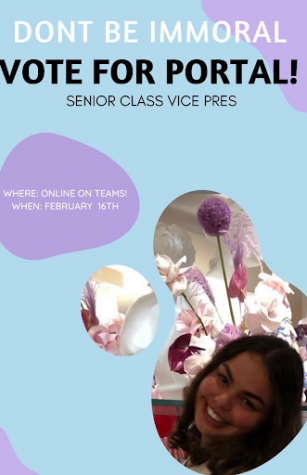 Rocio Portal is all about involvement; she is in Mock Trial, the National Spanish Honor Society, National Honor Society, International Baccalaureate Honor Society and is the founder of the Coral Gables Museum Study Smart program. Portal was inspired to run for a position on the board because she believes that the way to make her last year at Coral Gables High School special is to be as involved as possible, and what better way to do that than to become the Senior Class Vice President? The junior hones many admirable qualities including her kindness, work ethic, perseverance and her humor. If the election goes in her favor, she is ready to work hard and make her senior year the most amazing year for the class of 2022.
"I'm always there when people need me to be, I'm reliable and responsible with tasks, and always willing to listen to the opinions and needs of those around me which is something extremely important for a representative to be able to do," junior Rocio Portal said.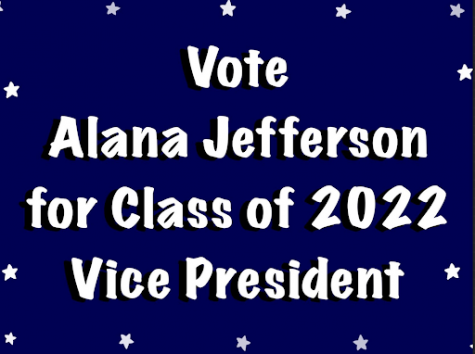 Alana Jefferson
Alana Jefferson is a layout member for Catharsis at Gables and outside of school, she works with younger kids at the Boys and Girls Club. She believes that the pandemic has been dealt with unfairly and hopes that by running for Vice President and winning, she can help the class of 2022 have a better senior year. Jefferson has the confidence and communication skills to stand up for what the class of 2022 wants and is willing to put in the work to make next year the best year possible, given the circumstances.
"…I believe I have the ability to get things done the way they should be done and not push it off. I would want them to vote for my creativeness to come up with ideas and options that can make the majority of the students happy," junior Alana Jefferson said.
Each candidate has their own skills, goals, and motivations, but there is no doubt that each one will make a great vice president for the class of 2022 in their final year at Gables. Now, it is up to the student body to decide who they want one of their future leaders to be.