Leaving It All Out On the Field
For junior August Field, soccer has been a part of his life for what seems like an eternity. The sport has dominated the vast majority of his childhood, and he has played since he was a young boy of just four years of age. Over the years, Field has devoted countless hours to master his craft and work to improve himself as an athlete in every possible way. Field's dedication to his sport has proven to be a major factor in the success of the Cavalier Soccer team. With his help, they have performed beyond levels of expectation and have shocked their opponents, sporting a nearly perfect record of 5-1. Looking forward, Field, along with his teammates, hopes to disregard the shortcomings of last season's finish by capitalizing on their chances this year to win a district championship.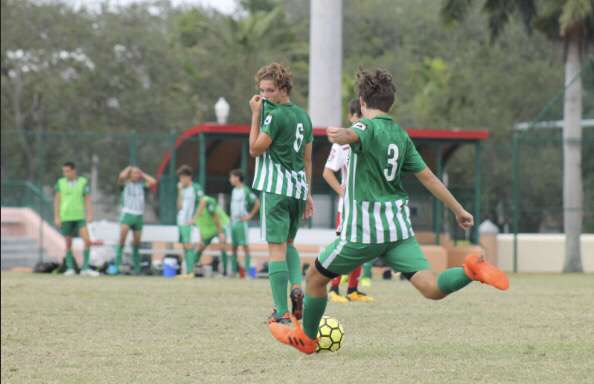 Before joining the Cavalier Boys Soccer team in his freshman year, Field had been competitively playing for the Coral Gables Toros youth soccer club for several years. Although he still plays for his club team today, his main priorities are the soccer team at Gables and his academics. A member of the International Baccalaureate Program, Field truly embodies the characteristics and qualities of a student-athlete. He has held roles of leadership on the class board and has also been on the board of the Best Buddies club since his sophomore year. While soccer will forever be a crucial part of his life, Field never ceases to acknowledge the importance of his academic performances and looks forward to juggling both education and future playing soccer in college.
What are your goals for this season?
The team goals for this season are to win a district championship and hopefully go on to win a state championship. We have a really good team this year and a really good record, so I'm looking forward to hopefully helping my team win in the future.
How does the team train? What are your practices like?
We practice as we play in the games. We put full effort at practice so in order to have the best results as possible once we play our games.
Do you play any other sports?
I played on the badminton team in my freshman year at Gables, and I really look forward to joining the team again this year.
How do you manage to balance sports with academics?
It's really hard to maintain a balance throughout the soccer season because we have practice every day, but I have time afterward to focus on my studies and do my homework. The struggle is worth it because I love being on the soccer team.
Do you have any other extracurricular activities or hobbies?
Other than school clubs, I don't really have much to do. I'm in Best Buddies and IBHS, but that's mainly it.
Would you want to continue playing soccer in college?
I'm actually in contact with a few D-3 coaches and I attended a showcase in North Carolina where they came and watched me play.
Would you like to give any pieces of advice for anybody willing to join the soccer team?
I would say it's a lot of hard work and if you're not up for it,  soccer may not be your sport. Coach Fotso is really emphatic on 100% effort and dedication.
About the Contributors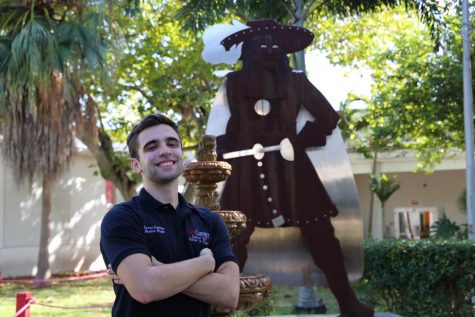 Daniel Toll, Co-Editor-in-Chief
Daniel "Danny" Toll, is a senior in the International Baccalaureate (IB) program at Coral Gables Senior High. In what will unfortunately be his last year...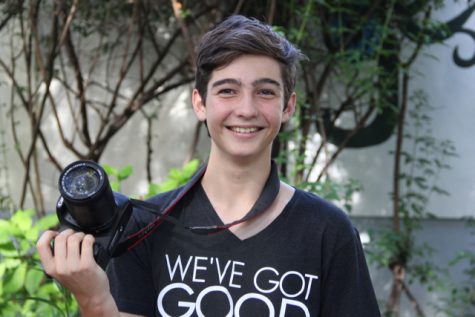 August Field, Photographer
August "Augie" Field is a sophomore in the International Baccalaureate (IB) program at Coral Gables Senior High. Augie grew up in Miami and attended Coral...