Visitas universitarias en Gables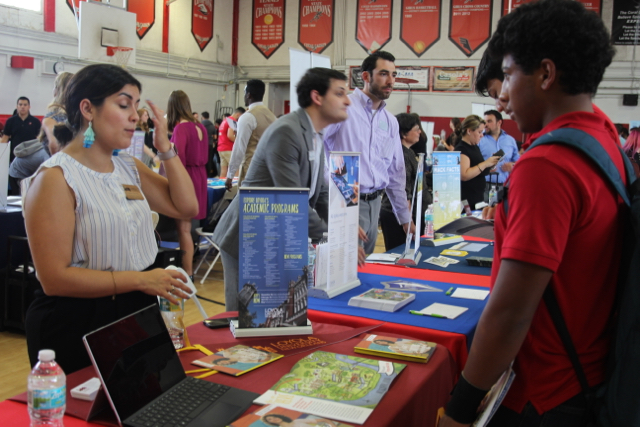 Durantes los meses de septiembre, octubre y noviembre representantes de variadas universidades visitarán a Gables. Estos representantes hablarán sobre que buscan los departamentos de admisiones cuando conociendo a los futuros candidatos y que ofrece la escuela. La siguiente es una lista de todas las universidades que visitarán en orden cronológica:
17 de septiembre
18 de septiembre
20 de septiembre
28 de septiembre
3 de octubre
8 de octubre
Feria Universitaria, 12-2:30 PM
9 de octubre
12 de octubre
15 de octubre
16 de octubre
17 de octubre
18 de octubre
13 de noviembre
15 de noviembre
20 de noviembre
Para visitar una de estas reuniones, estudiantes deben ir a la oficina principal de la escuela donde se registrarán para la presentación de ese día y recibirán un pase verde para poder salir de clase e ir a la hora adecuada. Todas estas reuniones serán en el CAP Capsule, menos la feria universitaria que será en el gimnasio ya que serán muchas universidades en un mismo sitio. Para más información se puede visitar la página facebook de la oficina de Ms. Stack, nuestra asesora universitaria: https://m.facebook.com/pages/category/School/Coral-Gables-Senior-High-CAP-Office-267916633323134/
About the Writer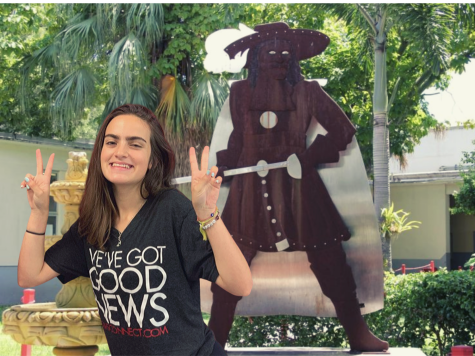 Ana Capiro, Spanish, Student Life and Copy Editor
Ana Capiro is a senior in the International Baccalaureate (IB) program, and can't wait to start her third year in CavsConnect as the site's Spanish, Student...