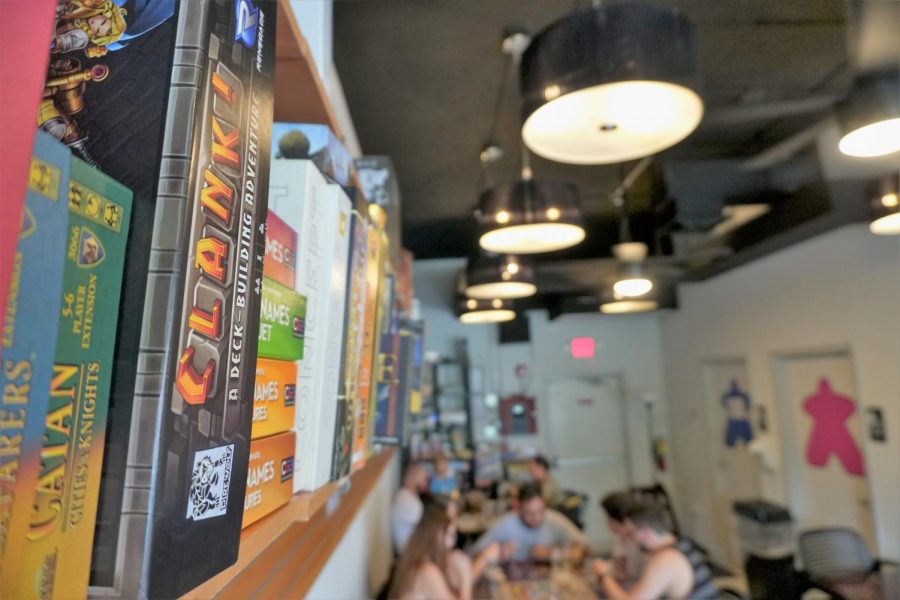 Thomas Morcillo / highlights contributor
Sit Back, Relax, and Play
Mac and Chess brings a new dining experience to Miami focusing on board games and dedicated to ensuring guests enjoy their stay
Nestled in a nondescript shopping center past  Florida International University's (FIU) Modesto A. Maidique Campus, Mac and Chess offers a different type of dining experience centered around enjoying time with friends and family. For $5, the self-described "board game cafe," located at 12486 SW 8th Street, offers up an assortment of 202 games to play while dining. With guests allowed to stay for as long as they like, the restaurant proves itself a great spot for an afternoon or night out with friends.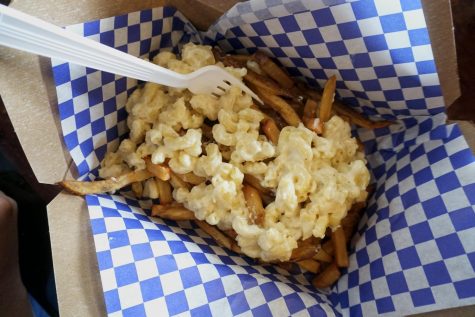 As one enters the modest, 800 square foot restaurant, you are greeted by a wall-to-wall shelf of board games, the smell of fresh mac and cheese and a friendly and helpful staff who help establish a laid-back atmosphere that caters to young people looking for a place to get together. The casual ambiance is further emphasized by the rolling swivel chairs and informal serving style, comprised of paper boxes and plastic utensils. Everything is prepared from scratch and family recipes everyday, giving the restaurant and its food a home-cooked feel.
Co-founder Michael Noa and his business partner Michael Acosta opened the restaurant last June out of their love for board games and their desire to provide a board game cafe to the Miami area as well as a hang out spot for young people in the area.
"The thing with Miami is that you can get a cafecito on any corner … and we're not gonna stand out by making coffee, so we had to figure out an angle that wasn't just being a cafe," Noa said.
The restaurant's menu centers around different mac and cheese combinations, with dishes such as the Mac Burger, a one-third pound handmade beef patty topped with mac and cheese for $11.50 and the Truffle Mac, a three cheese macaroni and cheese with toasted breadcrumbs and truffle oil for $9.50. One appetizer available at the restaurant is the Fried Croqueta Stuffed Mac Ball, which is a croqueta covered in mac and cheese, breaded, fried and drizzled with house-made guava sauce for $3.50. The menu also includes more standard options like hot dogs, burgers, pulled pork and chicken sandwiches.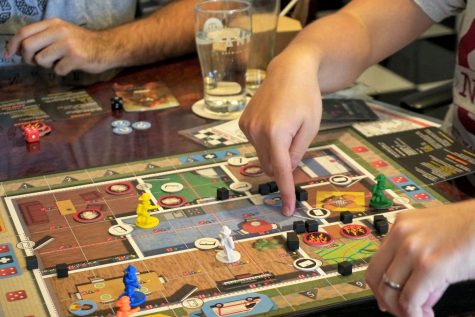 Also offered on the menu are three desserts: the White Chocolate Cheesecake, topped with fresh raspberries, raspberry sauce and whipped cream, the Oreo Cheesecake, which is served with whipped cream and drizzled in chocolate, both for $6.50 and the Oreo "Dirt" Cake, a homemade custard with Oreo crumbs for $5.
Noa and his staff plan to open new locations in the near future and have already grown from three employees last year to 11 today in addition to a general manager.
Open from 12-10 p.m. on Sunday and Tuesday to Thursday, and from 12-11 p.m. Friday and Saturday, Mac and Chess' relaxed atmosphere and inexpensive menu options make it an ideal location for an after school or weekend get-together.