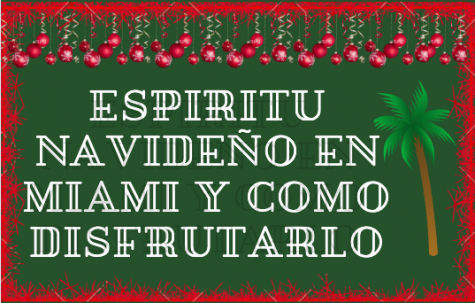 Maria Puyana, Staff Writer

December 23, 2019
Ya ha llegado diciembre y comienza la temporada de vacaciones, los floridanos pueden tener obstàculos en lo cual causan dificultad para encontrar el espíritu navideño. Con días soleados y un clima que no pasa por debajo de los 50, es difícil sentir el espìritu Navideño. Aunque esto podría ser...
Cavan Wilson, Staff Writer

March 20, 2015
With three quarters of the school year gone, most students are ready to collapse come Spring Break. However, it is important to remain productive during Spring Break so that you are still prepared for exams when you get back. One week may not seem like a lot, but it is plenty of time to forget what...