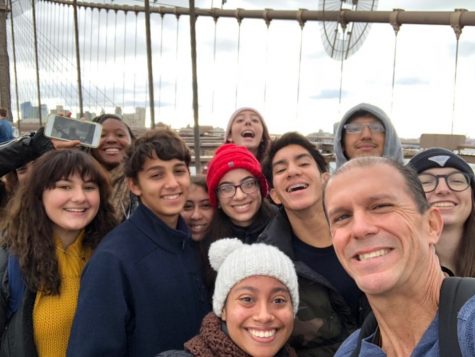 Jesse Zambrano, Spotlights Editor

November 21, 2018
On Nov. 2, 12 students participating in this year's out-of-state college tour embarked on their trip, arriving at the Fort Lauderdale International airport at 8:30 A.M. From the terminal, they boarded their flight en route to LaGuardia Aiport in Queens, New York. Once they touched down in New York,...
Paulina Picciano, Copy Editor

October 17, 2012
Thursday, October 11, 2012, marked Coral Gables Senior High School's second annual College Fair. The day began early in the morning with members of the PTSA, faculty, staff, and students setting up the gym in preparation for the representatives to arrive. Each member of the college fair committee worked...