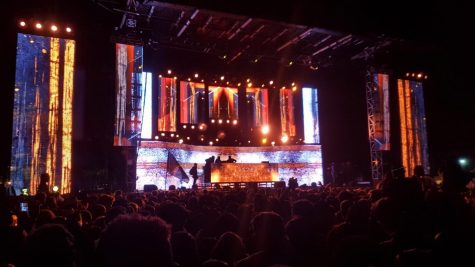 Gabriella Torna, Staff Writer

January 10, 2018
Our Rating: A+ Life in Color is a music festival held annually at Mana Wynwood and other places around the world. Many attendees travel far and wide to attend the colorful festival. Life in Color, or LIC for short, brings music and paint together in one place resulting in a spectacular event known for ...
Natalia Rodriguez, Reviews Editor

August 1, 2017
Release Date: June 2, 2017 Director: Patty Jenkins Starring: Gal Gadot (Diana Prince), Chris Pine (Steve Trevor), Robin Wright (Antiope), David Thewlis (Ares) MPAA Rating: PG-13 Our Rating: A Even though Gal Gadot had limited screen time in Batman v Superman: Dawn of Justice for her portrayal o...