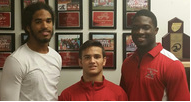 Hannah Cordes, Staff Writer

February 16, 2016
Congratulations to seniors Shakur Cooper and Gee Stanley. Both received first team All-Dade honors by the Miami Herald for football. To read up more on Cooper and Stanley, click here. Our other athlete of the week is senior wrestler Anthony Vizcaino. Vizcaino has pinned 17 consecutive opponents over ...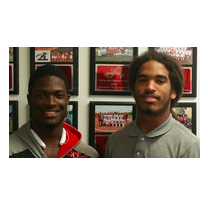 Kelsy Pacheco, Staff Writer

October 15, 2015
Shakur "Pooh Bear" Cooper and Gee Stanley both helped lead the Cavalier Nation into a storming victory against Miami High during the homecoming game. Cooper had a total of eight tackles - five for loss and three sacks, while Stanley also had eight tackles - two for loss, one sack, an interception and...