Pablo Hanono, Staff Writer

February 5, 2018
The time-honored tradition of the class ring is one that unmistakably defines the high school experience of many students around the world. The ring's meaning can vary widely from individual to individual; for some, it is a symbol of the hard work they put into high school, and for others, it is a piece...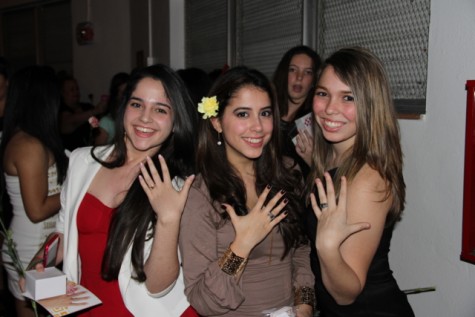 Annie Farrell, Contributor

January 25, 2016
All juniors who purchased rings will receive their senior rings in a formal ring ceremony to be held on Thursday, January 28, 2016 at 6:30 p.m. in the auditorium. STUDENTS RECEIVING RINGS: Should arrive at 6:00 p.m. and will meet outside the auditorium. Guests should proceed to the auditorium. St...