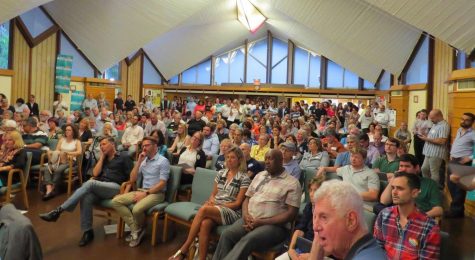 Jesse Zambrano, Staff Writer

May 20, 2018
Tuesday evening, May 15, the congressional candidates for District 27 gathered for the first debate before the primaries in August. The night featured candidates David Richardson, Michael Hepburn, Kirsten Rosen Gonzalez and Matt Haggman. Donna Shalala is also running for the seat, but was not able to...
Natalie De La Rosa, Staff Writer

October 30, 2015
The Democratic party presidential candidates took to the stage on Oct. 13 in order introduce the lesser known democratic candidates to viewers, and  to debate their views on important issues facing our country like, gun control, the economy, and climate change. The debate was hosted by the Cable News...